アートワークとキュレーションのためのガイド
アーティストの皆様こんにちは!ご機嫌いかがですか?私達は、十分な批評が与えられていない多くの芸術作品があることに気づきました。例えば、ソース、アーティスト名、キュレーターの批評が不足しているクリエイターの為に、私達はより良いことができます!そこで、コンテスト、創作、キュレーションのためのポスティング・ガイドラインのセットを考案しました。あなたの投票のチャンスを高めるために慎重に以下のガイドラインをお読みください!
・Artisteemプラットフォームの提出カテゴリは、コンテスト、クリエーション(一般制作)、およびキュレーションです。
・タイトルは英語でなければなりません。
リンクはこちら🔗https://steemit.com/artisteem/@shibasaki/artisteem
1. コンテスト
投稿は自分のアートワークでなければなりません。
1.1. タイトルの冒頭に[CO]と記入してください
1.2.(その横に)アートワークの名前(Artisteem、コンテスト/クリエーション/キュレーションおよびその他の繰り返しの単語は削除する必要があります)
1.2.1 例:[CO] Phoenix
1.3. アートワークと作業プロセスの背景
コンテストの例: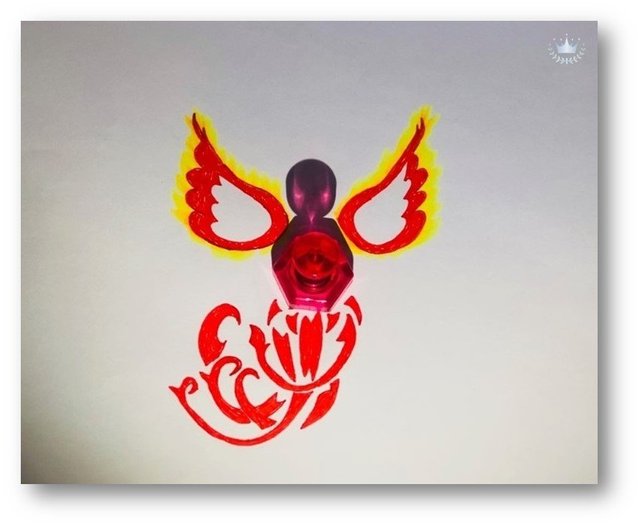 Translation: "I thought the shadow of this magnet looked like a fierce bird...omitted(process)
I drew some fancy wings and made the head look like a phoenix...omitted(background)"
・コンテストへの参加方法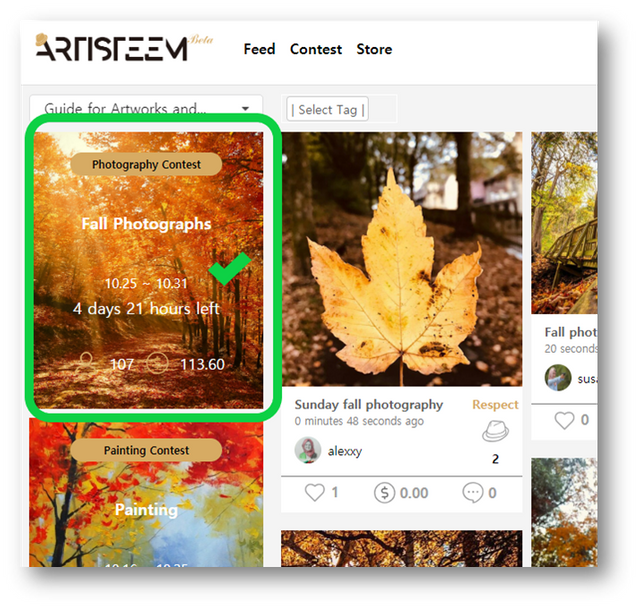 ・ホームページで、入力したいコンテストをクリックします。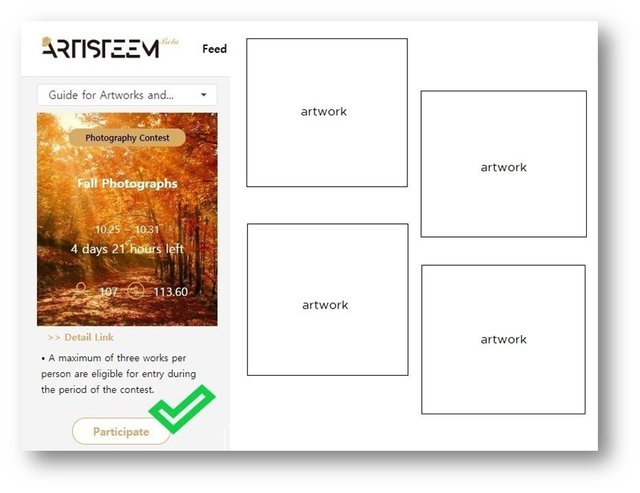 ・詳細リンクの説明をお読みいただき、下部にある「参加する」をクリックしてください。


2. クリエーション(一般制作)
投稿は自分のアートワークでなければなりません。
2.1. タイトルの冒頭に[CR]と記入してください
2.2.(その横に)アートワークの名前(Artisteem、コンテスト/クリエーション/キュレーションおよびその他の繰り返しの単語は削除する必要があります)
2.2.1 例:[CR] Cosmos in a Korean autumn field
2.3. アートワークと作業プロセスの背景
作成例: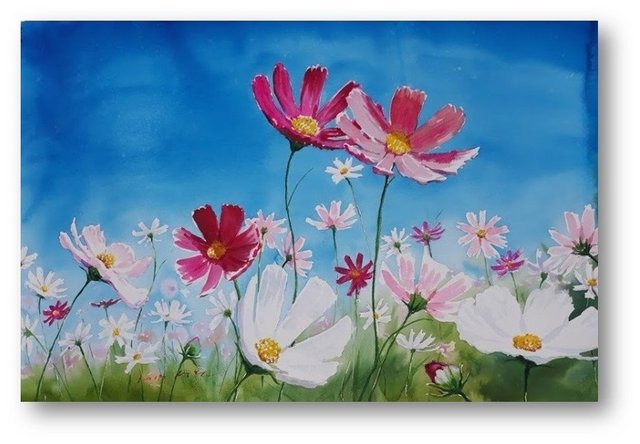 Translation: "by @raah (Artist's name)
100cm watercolor on paper, video link "How to draw" (process)
I have painted sky and flowers it is a common cosmos in Korean autumn field.(background)"
3. キュレーション
・あなたのキュレーションを投稿する前に必要な元のアーティストの許可を取得し、CC 0 およびその他の著作権の制限を確認する必要があります。
・アーティストの名前を明記してください。
・名前またはアーティストのエイリアスと共に、自分の国籍、フォーカスエリア、共有するソーシャルメディアアカウントなどの詳細情報を追加できます。
・あなたが他のブログやウェブサイトからテキストやコンテンツを採用したい場合は、適切にそれらを引用してください。
・その作品についてどう思うか、などキュレーターや記者であるかのように詳細な批評を書く。
3.1. タイトルの冒頭に [CU] を書く
3.2 (その横に) キュレーション名 (Artisteem、コンテスト/クリエーション/キュレーションおよびその他の繰り返しの単語は削除する必要があります)
3.2.1 例: [CU] Swimming Pool, 1999
3.3. アーティスト名
3.4. ソース
3.5. キュレーターの批評
キュレーションの例: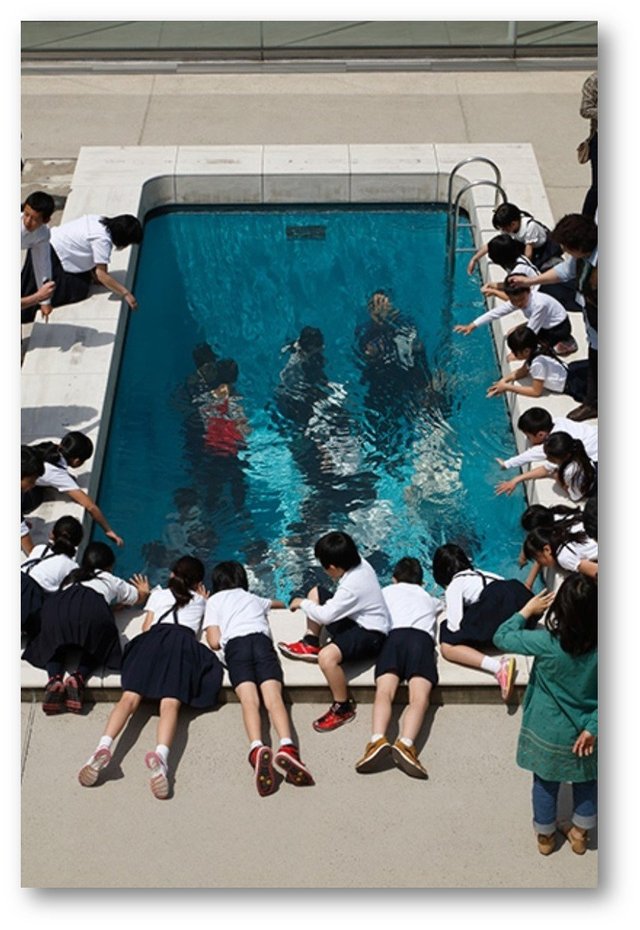 Translation: "Leandro Erlich(Artist's name)
Image, description, and source: Title: Swimming Pool, 1999
http://www.leandroerlich.art / The 21st. Century Museum of Art of Kanazawa
Description: A swimming pool is divided into two spaces and there are kids watching people standing submerged inside the pool, which makes the audience wonder about their story....omitted...critique: It's interesting how the photographer took pictures of a swimming pool--which I love--from bird's eye view and there are people standing inside the pool.(critique)"
・クリエーションまたはキュレーションをアップロードする方法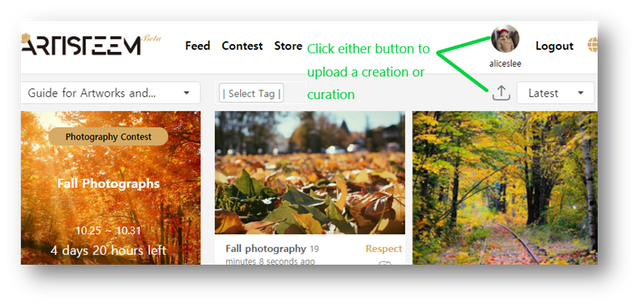 ・ホームページで、プロフィールまたは右側のアップロードアイコンのいずれかをクリックします。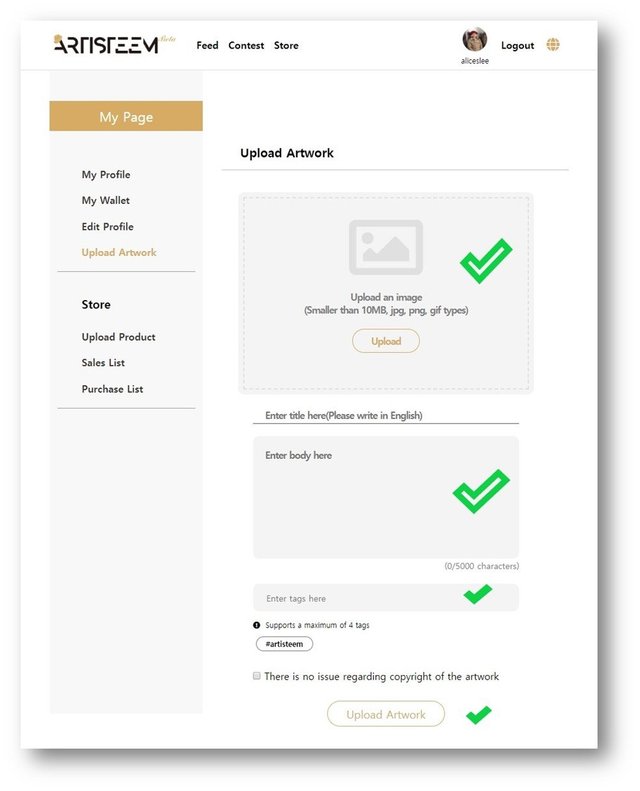 ・マイページで、アートワーク、説明、タグをアップロードし、最後にアートワークの不正使用がないことを確認してから、[アップロード] をクリックします。
※このガイドラインは2018年11月9日に更新されました。

@artisteemから依頼され、Artキュレーターチームの一員である@shibasakiがガイドラインを翻訳させていただきました。日本語を扱うキュレーターは現時点で私のみとなっておりますので、ご不明な点などございましたらArtisteemのディスコード(日本語のチャットルームがございます)からお気軽にお問い合わせください。お待ちしております。
https://discord.gg/JjxJAqt