[Artisteem] - Hello Autumn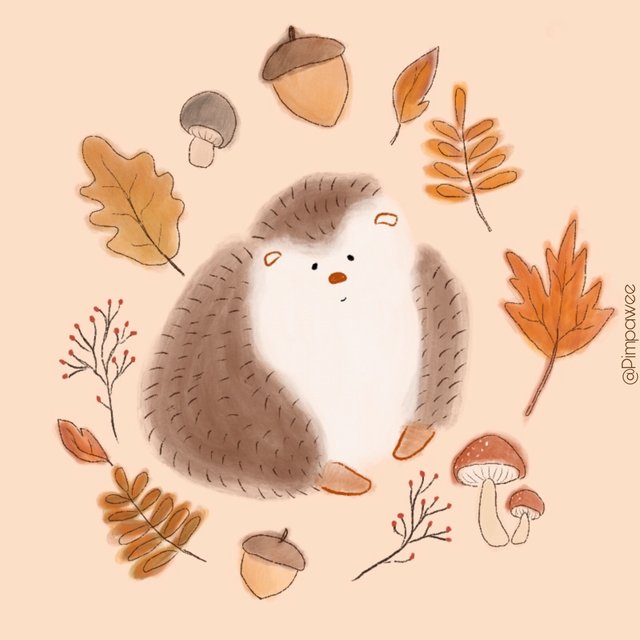 Hi, Artisteem friends!
I just finished drawing and painting this work!
I got idea this from @pooka , but I adapted to my own style :D
Actually, I felt not good today but after I have done this work It makes me feel much better now :))
I hope you will like it.