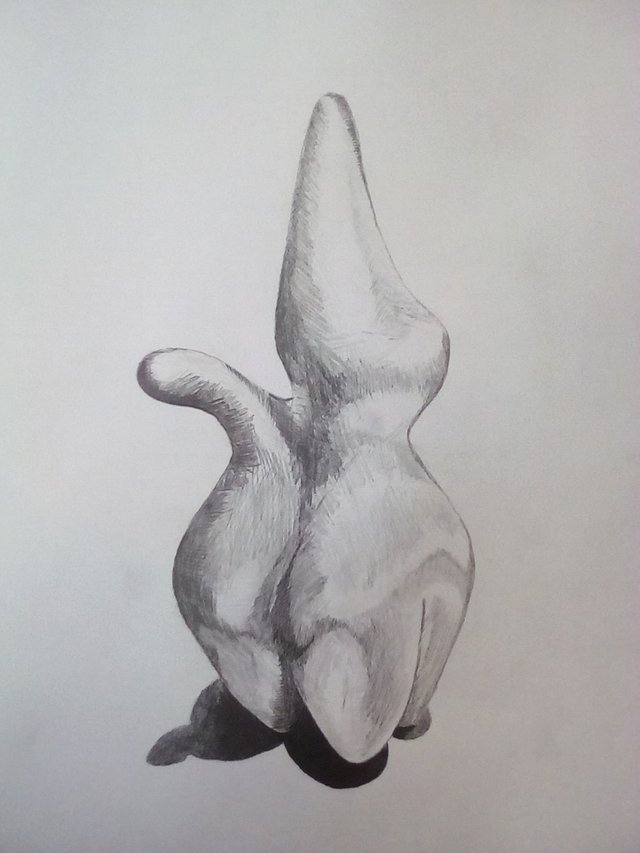 I share it with you
One of my observation drawings

---
Observation Drawing
Shepherd of Clouds
Job description
This is a work done outside the classroom. Which consisted in making a drawing of a series of sculptures, where the geometrical elements of the forms that make up these sculptures were taken care of. They were in total a series of 5 sculptures that we had to analyze to proceed to the realization of the sketches.
After analyzing the work, we proceeded to do some real-scale geometry and proportion studies. On a sheet of white cardboard, we applied the rules of the thirds and proceeded to distribute the space where the object would be drawn. Then with pencil for drawing H3 we proceeded to make the first strokes.
Once the outline of the piece was defined, we proceeded to determine the own and projected shadows, to then accentuate the volumetry of the object. This was the process for the realization of this observation drawing.
Note: As it is a work done outside the classroom and under teacher supervision, we were not allowed to record the drawing process.

If you want to know a little more about this work, I invite you to enter this article .
Drawing done - Sculpture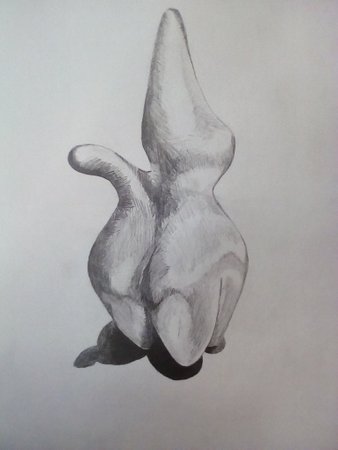 Drawing done

---
If you want to know more about me, enter here.




---