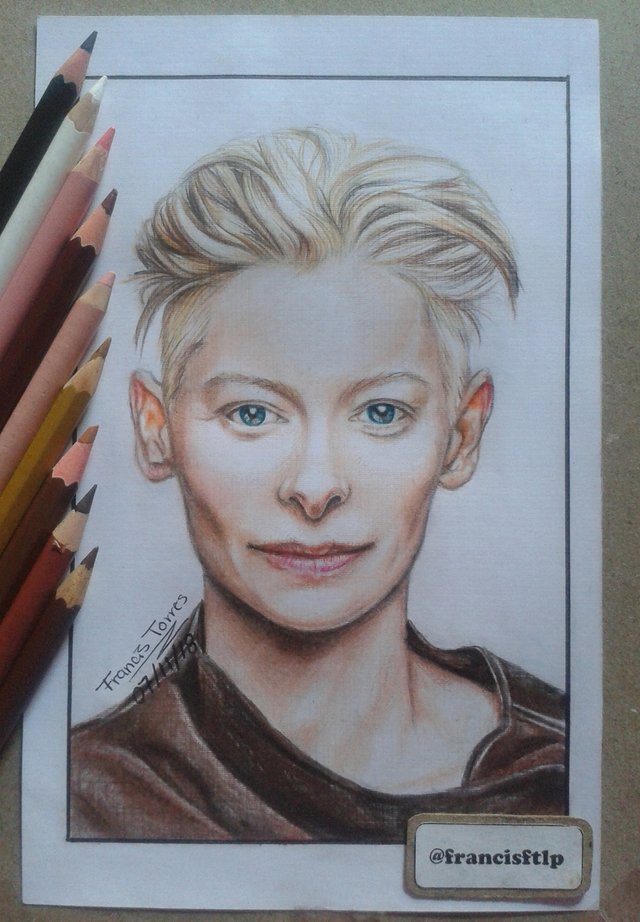 Hi Everyone
Today I present the portrait of Tilda Swinton, is a British actress and model of Scottish descent. He acted in two movies that I like very much, He played the character Jadis or the white witch, in the film the chronicles of Narnia and The Master in the movie Strange Doctor.
It is an honor to draw this actress because she has some very interesting traits on her face, such as; her skin is very clear and I had to work very carefully that area to not obscure it and damage the work, her hair is also complicated, I had to erase a lot of times to make it look like this. this makes it another challenge for my art collection. I took approximately 8 hours to make this drawing.

❢Materials I used:❢
Color Pencils: Faber Castell, Paper-Mate and Prismacolor.
Graphite pencil HB.
Sheet of white thread, dimensions 12,10X20,7 cm.
Draft.
✽Here I show the step by step of the drawing:✽
Step 1: Execution of the sketch.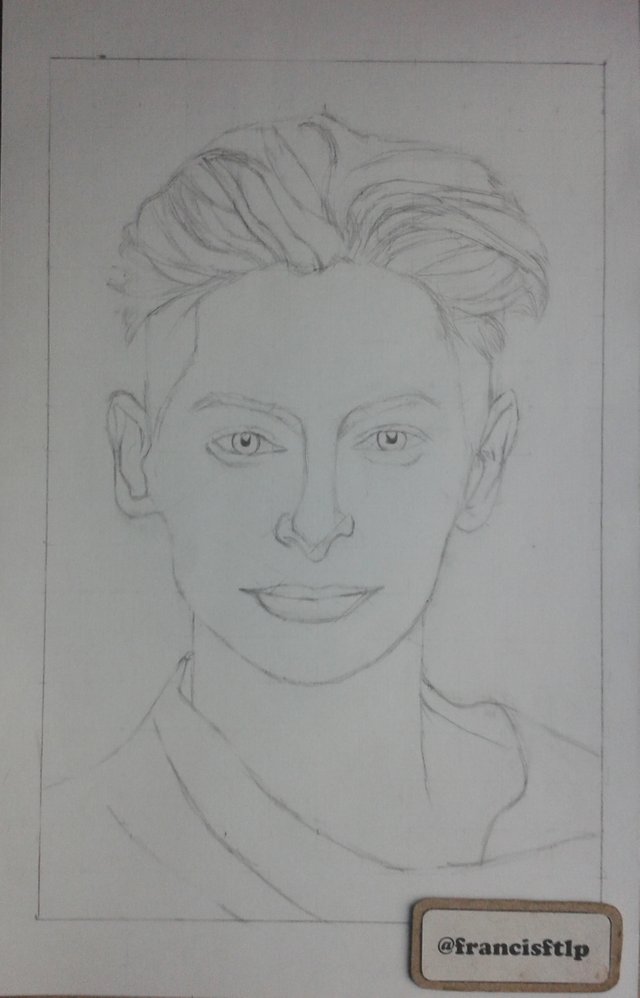 Step 2: I started painting the right side of the face, first I placed a light pink base to define the shadows, then I added light brown. For the iris I used blue-green color, I also added a bit of beige and black. For the ear, I used orange, brown, red and pink.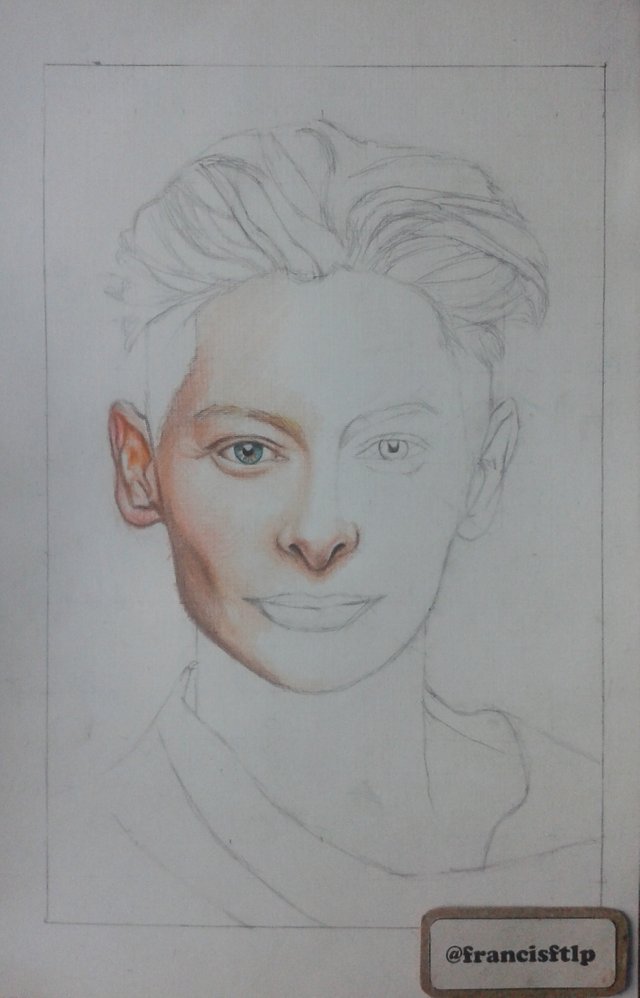 Step 3: In this step I painted the left side of the face.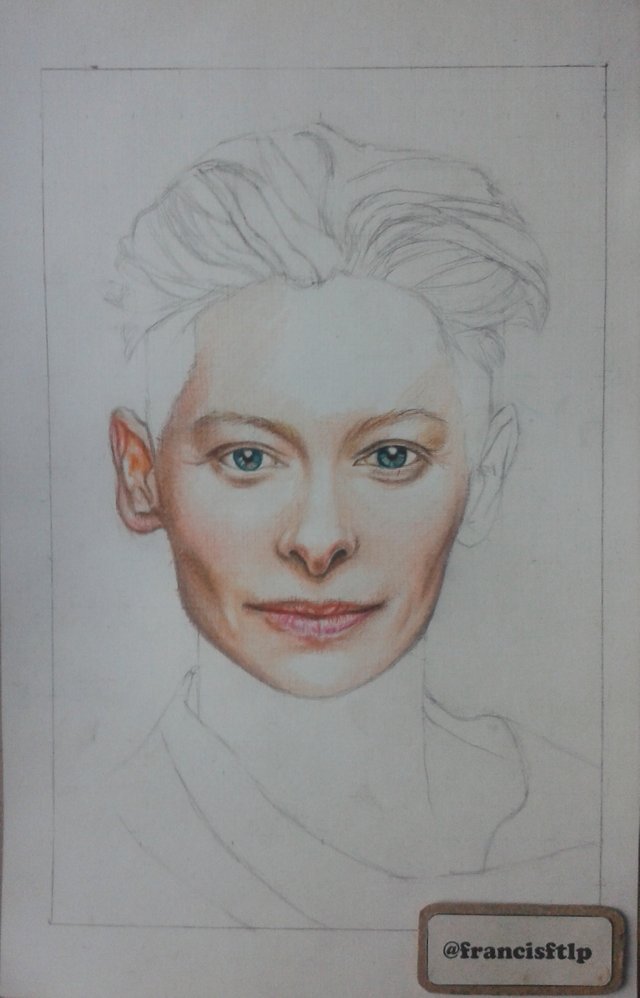 Step 4: I painted the forehead, the left ear and the neck.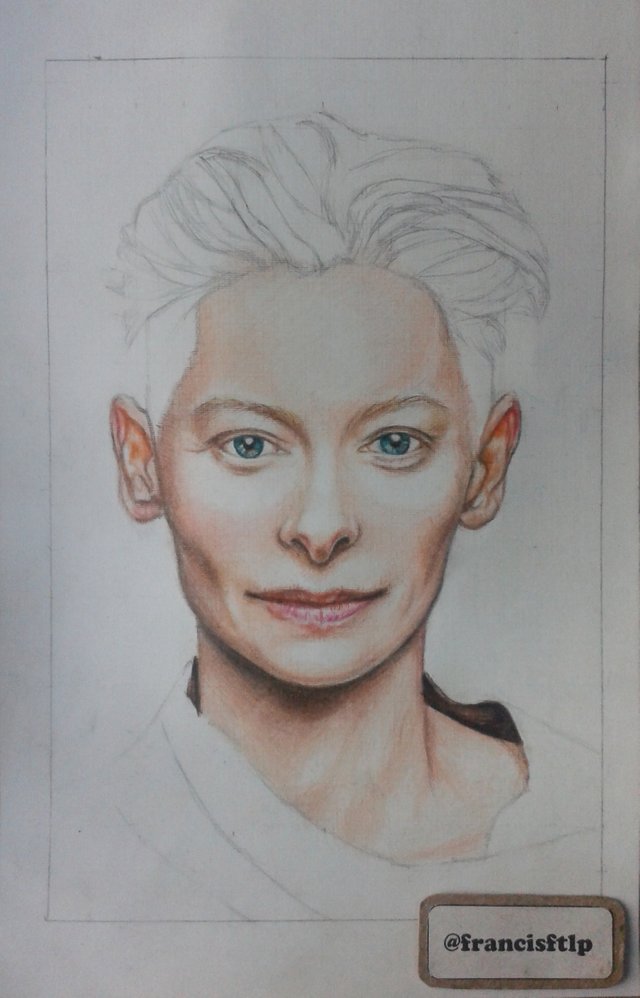 Step 5: to paint the hair, I left blank spaces, I added light yellow parts, and I defined it with brown and black.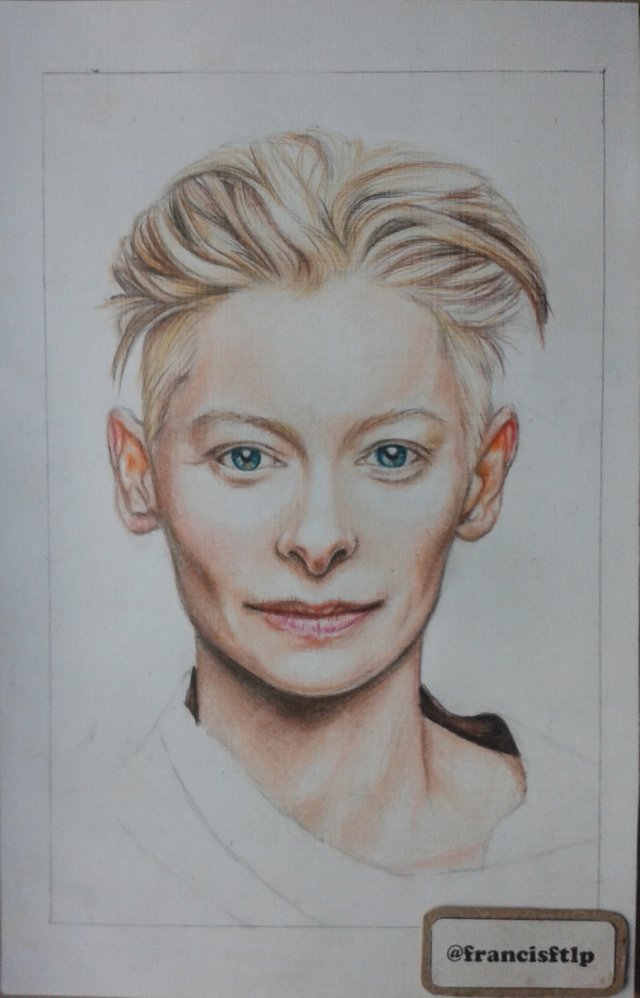 Step 6: finally I painted the clothes.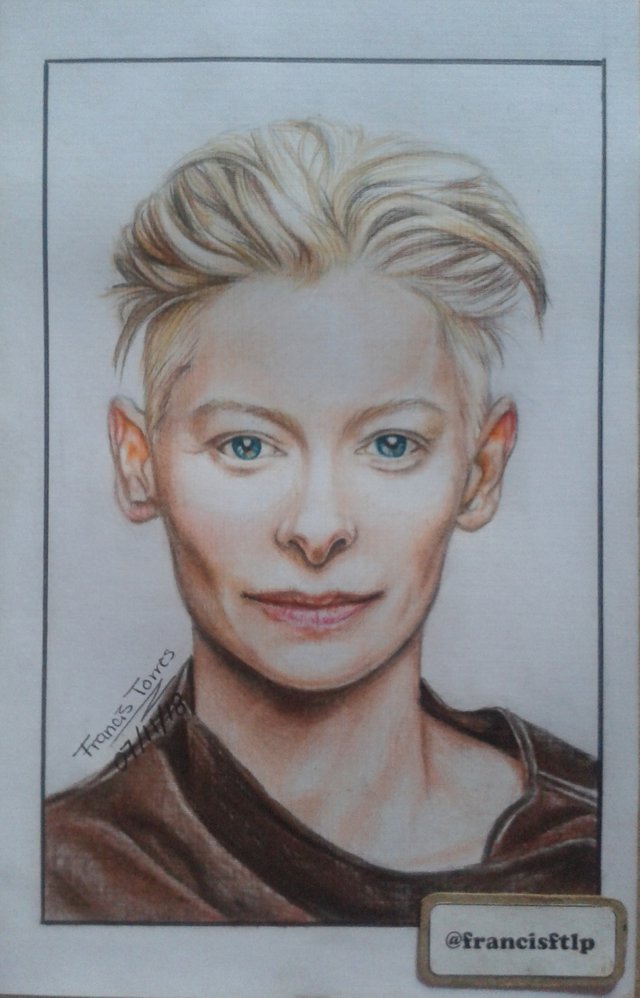 Here I show the process in a GIF animation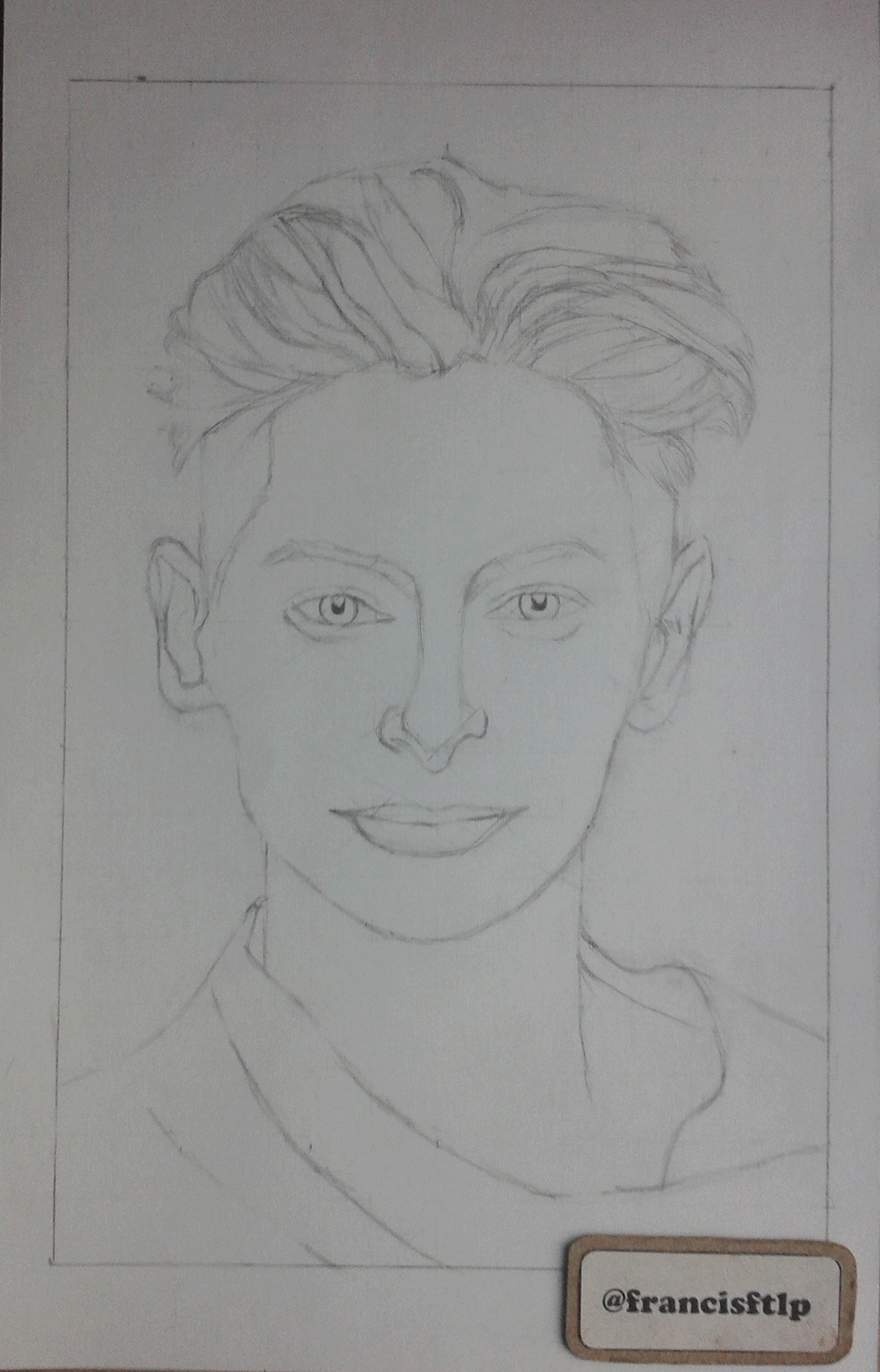 Copyright @francisftlp -All Rights Reserved

I hope you liked this new drawing. Thank you for reading, you can support my work with upvote, follow or refeem, I will be totally grateful. You can also leave your comments, I would love to know what you think of my work.
Blessings steemit.
Until next time!
✌