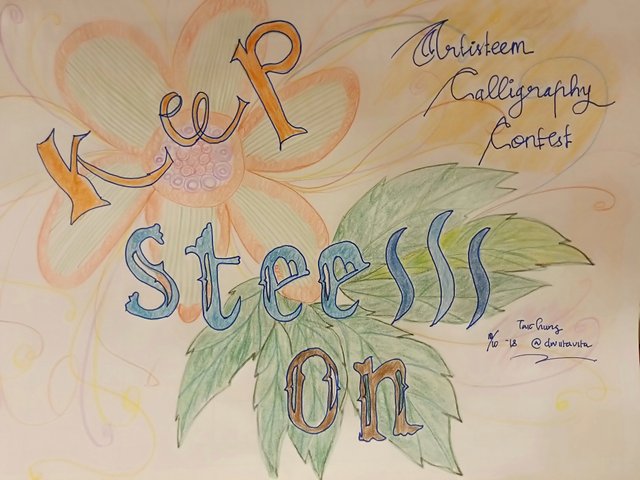 Dear artisteemian,
Here my third entry for @artisteem weekly contest for the theme Calligraphy.
Created calligraphy with words artisteem and steem. For second entry I created doodle calligraphy for artisteem words. Now for third entry I used steem words.
Keep Steem On
The meaning is to invite every steemian to remain confident and actively create content in steemit even though steem prices still do not meet the expectations of every creator's content. Yeaah...keep be sure. Steemit is the best blogging platform. We can show up every skill here, connecting and engaging peoples around the world.
For this time I played with many colors of crayon. as usual starting with sketching with a 0.1mm pencil drawing followed by thickening the line using a 0.5mm marker ballpoint pen and starting to fill each part of the letter and background color using many crayon colors.
---
Hopefully everyone will enjoy it. Thank you for visiting my blog and supporting me.
Regards,
@dwiitavita