Cycle/Ciclo
🌱🍁🌱
Of the earth I am born
In the sky I expand
And to the abyss, we're all going ...
🍁
De la tierra nazco
En el cielo me expando
Y al abismo, todos vamos...
🌱🍁🌱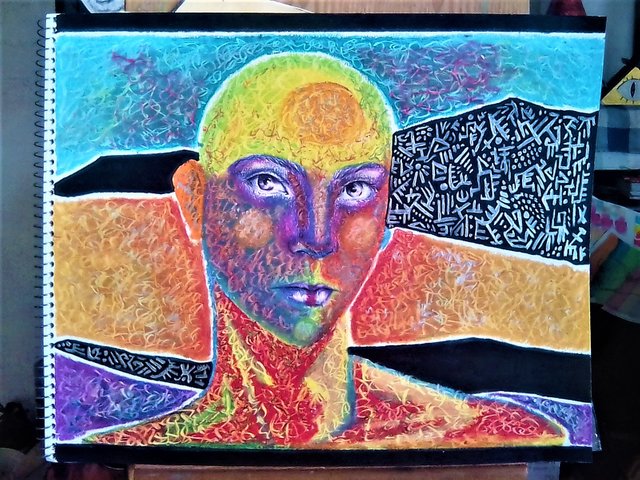 🌱 🍁 🌱
Drawing done experimentally, trying to see how the irregular lines responded when building a face, I really like how it looks and super colorful ❤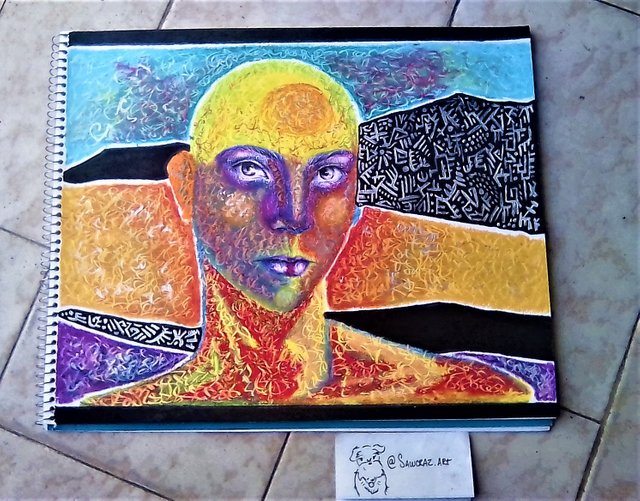 Dibujo hecho a modo experimental, intentando ver como respondía las líneas irregulares al momento de construir un rostro, la verdad me gusta mucho como se ve y super colorido ❤

🍁 STEPS/PASOS 🍁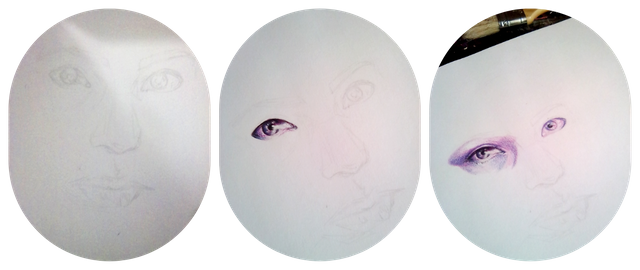 🌱 🍁 🌱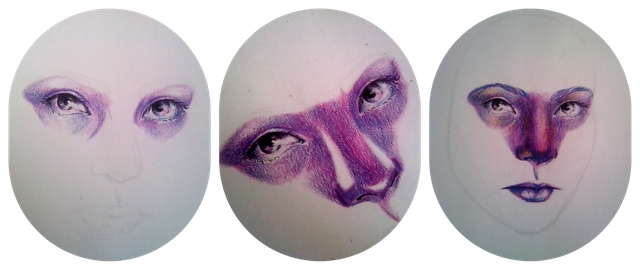 🌱 🍁 🌱

🌱 🍁 🌱

🍁
Time: 7h aprox
Format: 34x28cm
Support: White Cardboart
Materials: Pencil 3H, color pencil, oil pastel
Tiempo: 7h aprox
Formato: 34x28cm
Soporte: Cartulina
Materiales: Lápiz 3H, lápices de colores, óleo pastel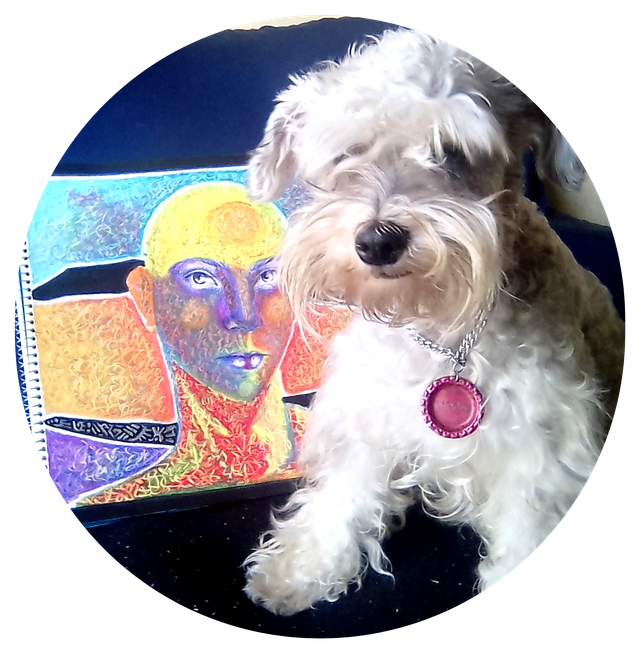 🌱 🍁 🌱🌱 🍁 🌱
---
Repollo is a Project that Works based on MEMBERSHIPS from the users that delegate SP and/or join the Curation TRAIL. Repollo is supported by 2 steemit witnesses, @cervantes y @upheaver, if you upvote them as Steemit Witness you support better rewards for the members of the community.
---
Repollo es un proyecto que funciona con MEMBRESÍAS de usuarios que delegan y se unen a nuestro TRAIL. Repollo es apoyado por dos Witnesses, @cervantes y @upheaver, si tú votas por ellos como Testigos en Steemit Witness apoyas para seguir entregando mejores recompensas.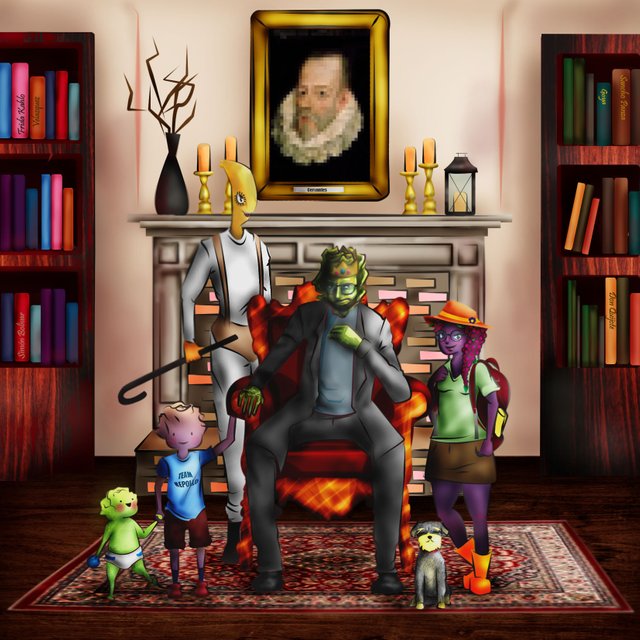 🍀🍇🍀🍀🍇🍀🍀🍇🍀
I hope you like it. A hug for everyone and good vibes 💖
Espero les guste. Un abrazo para todos y buena vibra 💖
🍀🍇🍀🍀🍇🍀🍀🍇🍀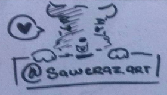 To all of you artists out here at Steemit! Hello~ If you ever are lost and lonesome, please join Steem Artists at our discord chat

We network with fellow artists here on Steemit and we help each other succeed :)
Come and say hi~ ^ __ ^ BNDW community discord channel