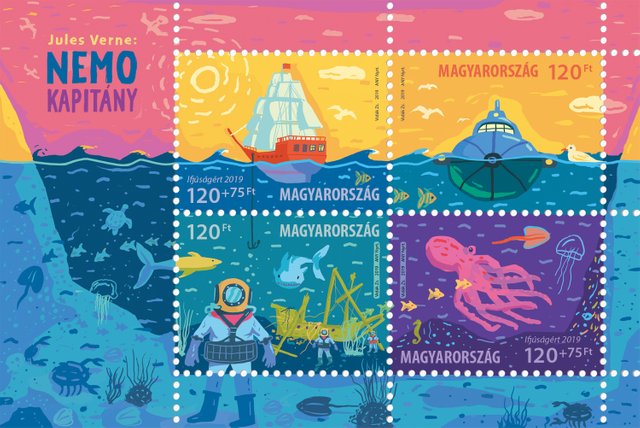 In my older post, I showed you the plan that didn't win. And now I would like to show you my winning stamp design. :)
The theme was: Jules Verne: Captain Nemo.
Publisher: Hungarian Post.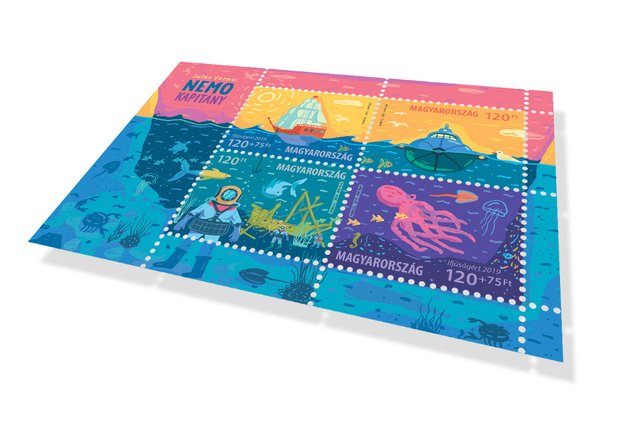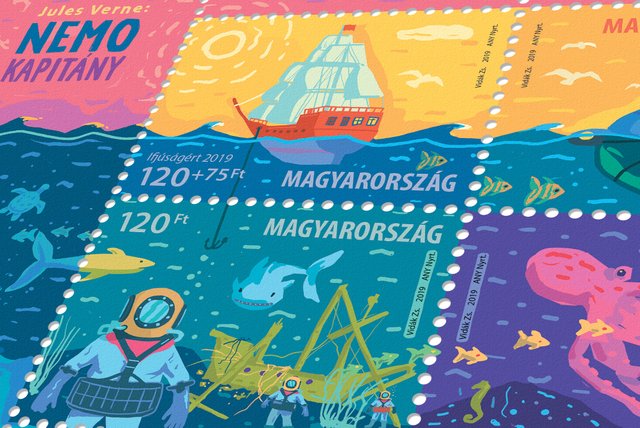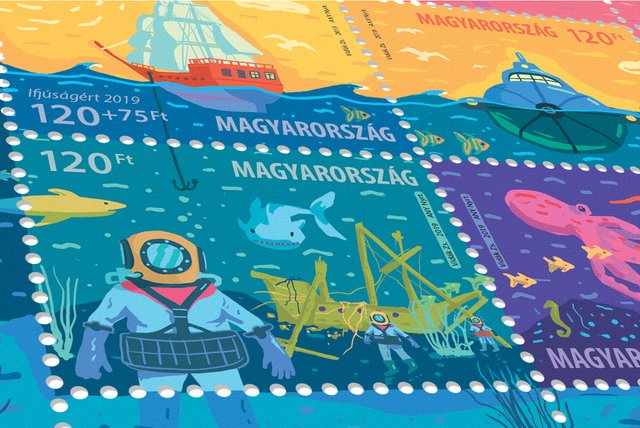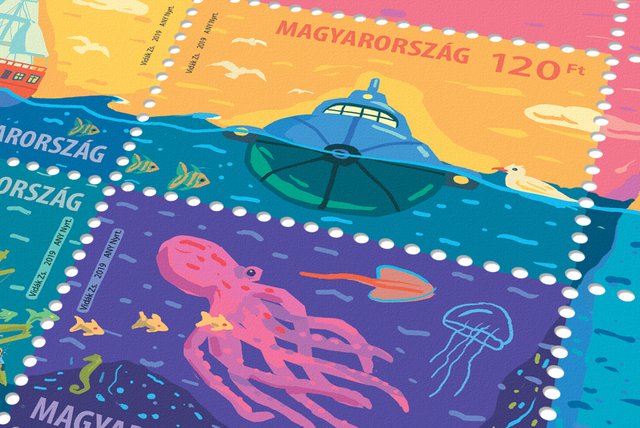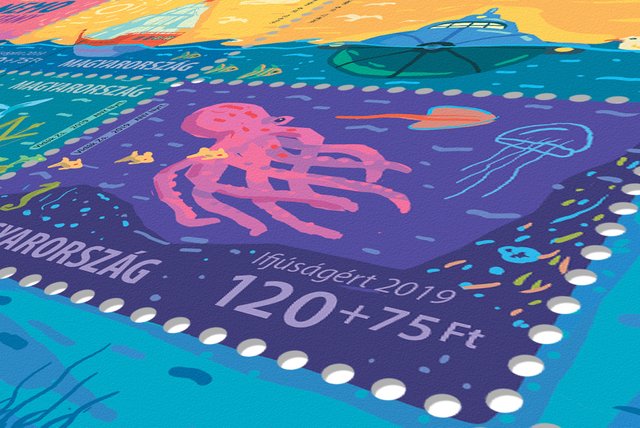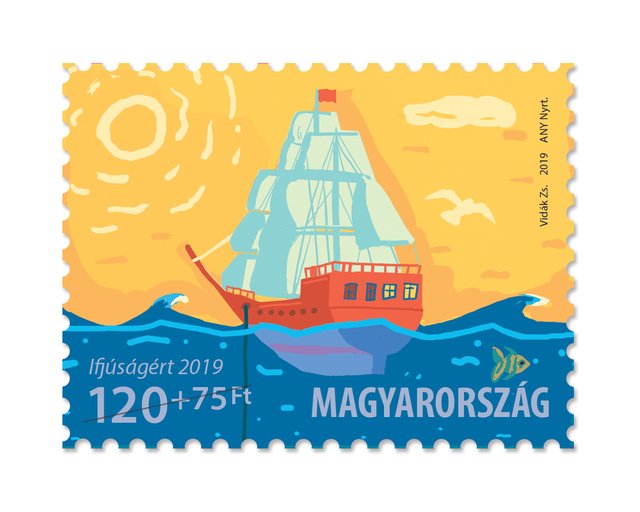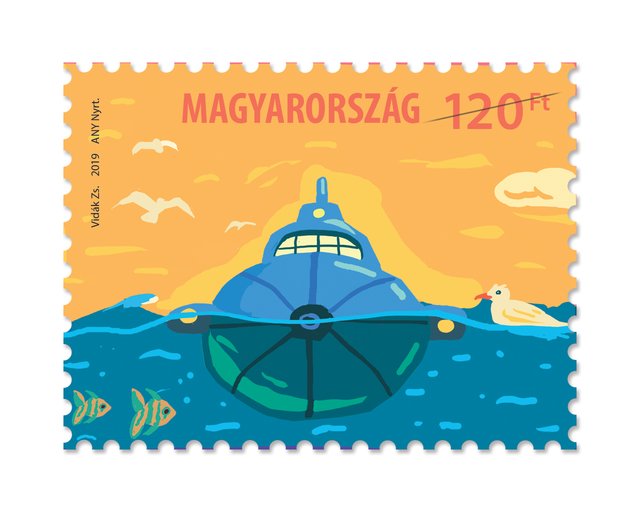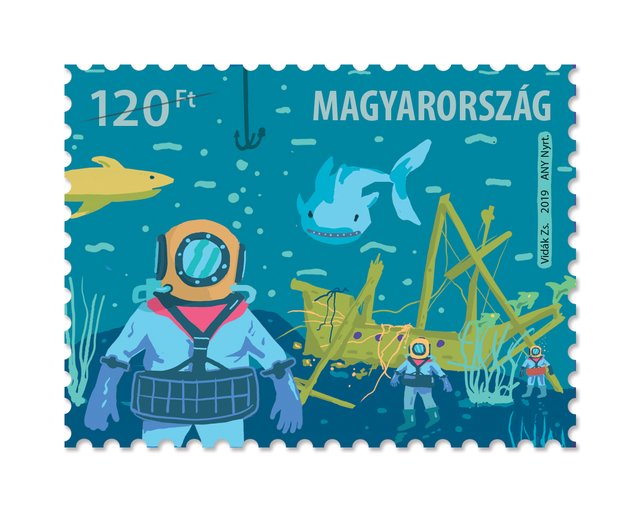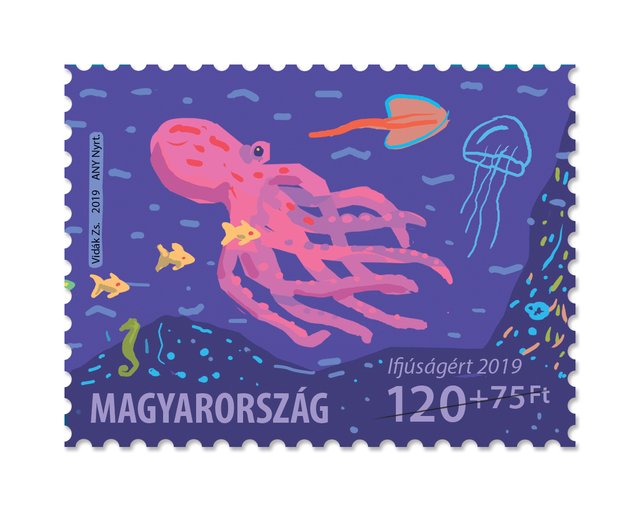 And this is my FDC (First Day Cover) with stamp and seal. On the FDC is the portrait of Jules Verne.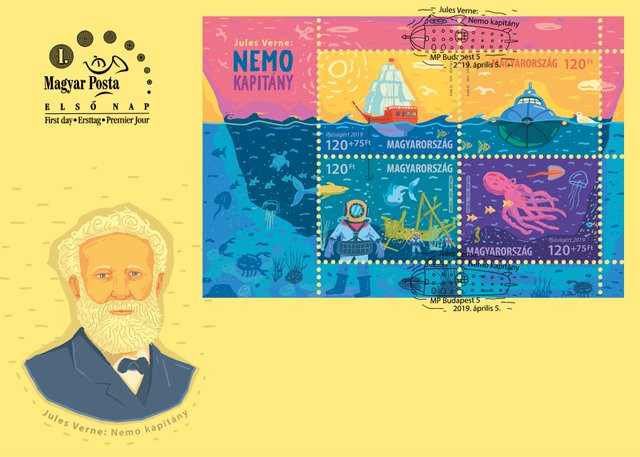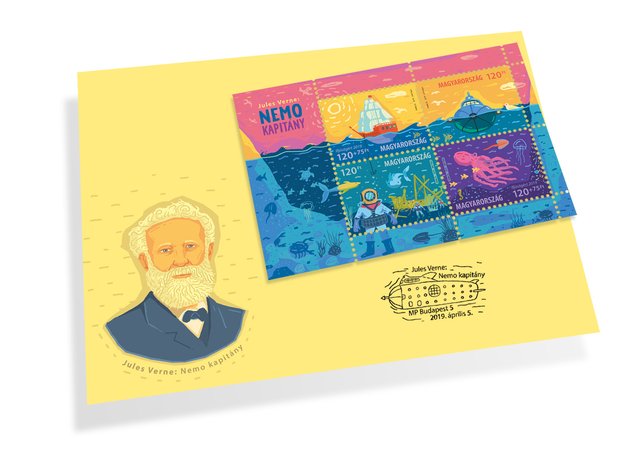 I loved this theme and this book of Verne. So I am very glad that my plan has won the competition.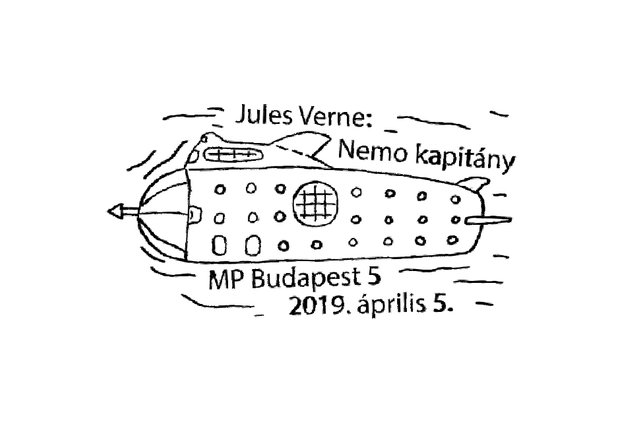 Thank you for watching! :)