Hello Steemit! Hello friends.
First of all I wish you all a good day. Today I want to show you my new job in origami.
This work took me two days, it turned out it is not as easy as I thought. I spent a lot of zeal and power :)
For this work, it took me a lot of origami modules! Honestly, it's my record in origami. The first time did such a great job.
I am very pleased with the results, and so I hope you enjoy it.
In order to make origami white tiger image I needed:
885 white modules (1/16)

765 black modules (1/16)

10 yellow modules (1/16)
As I have said the work is not very easy, but if someone was really interested, I can show you the exact assembly diagrams, for this you can write to me in the chat.
As I made a picture of a white tiger, see photos.
From the photographs should be clear about how to do this.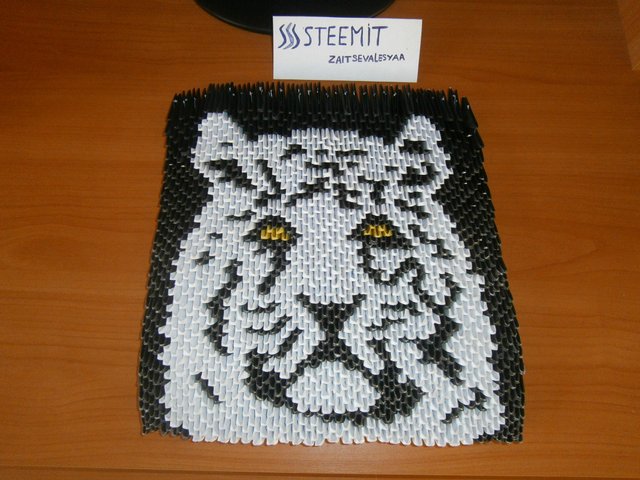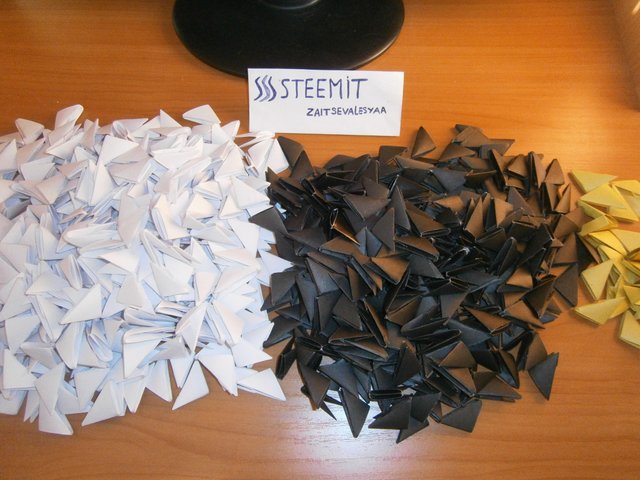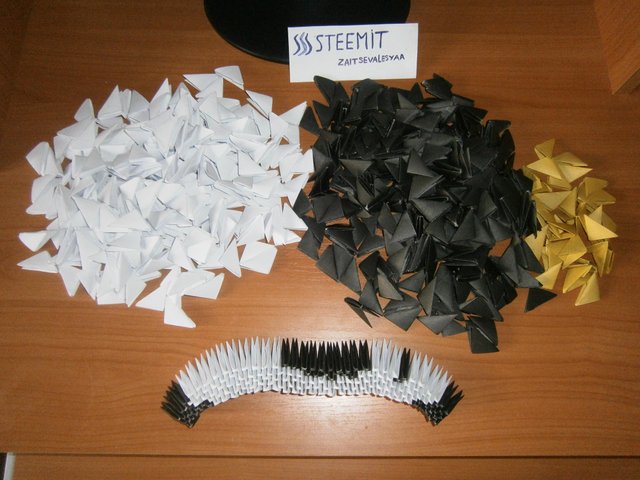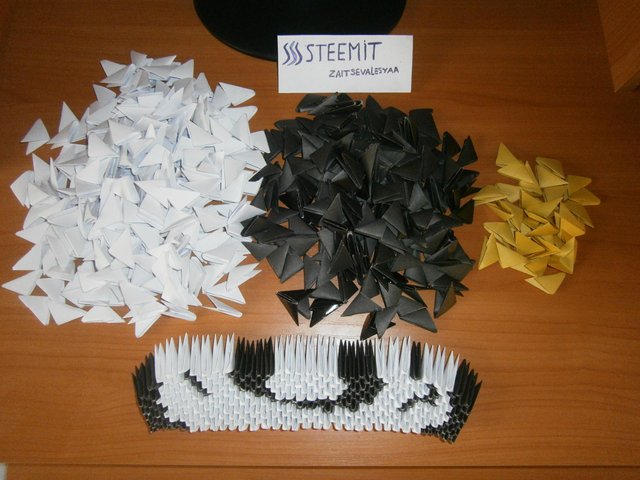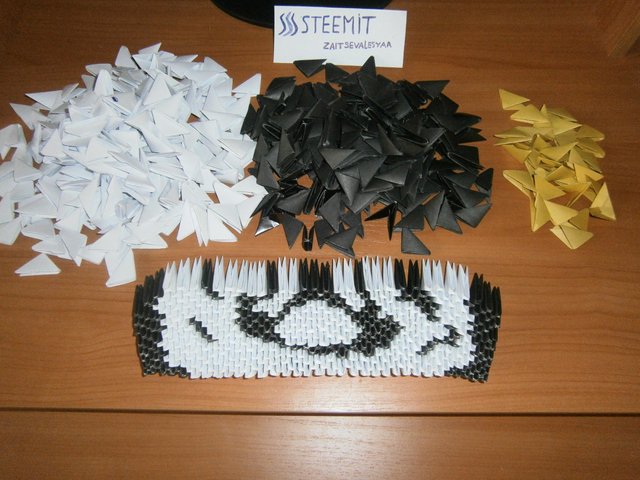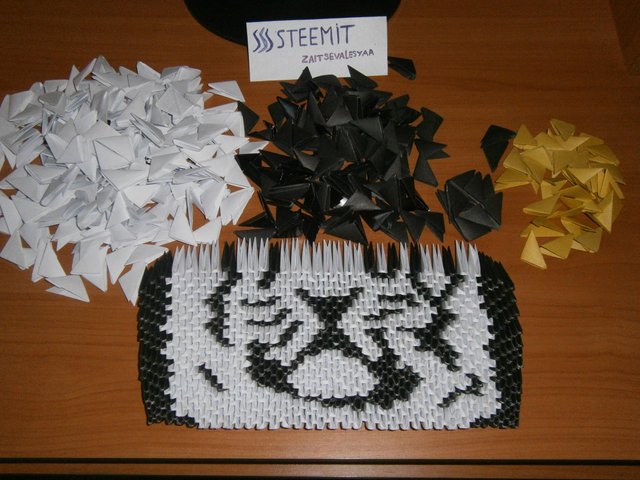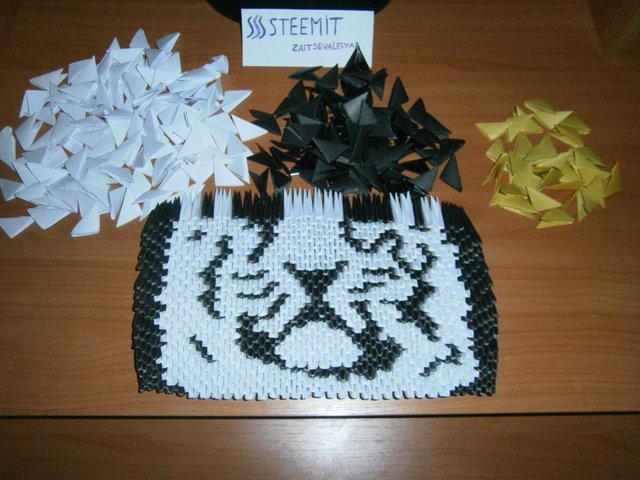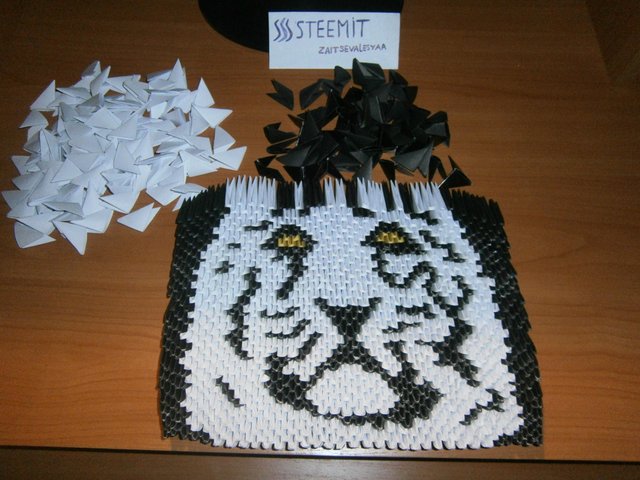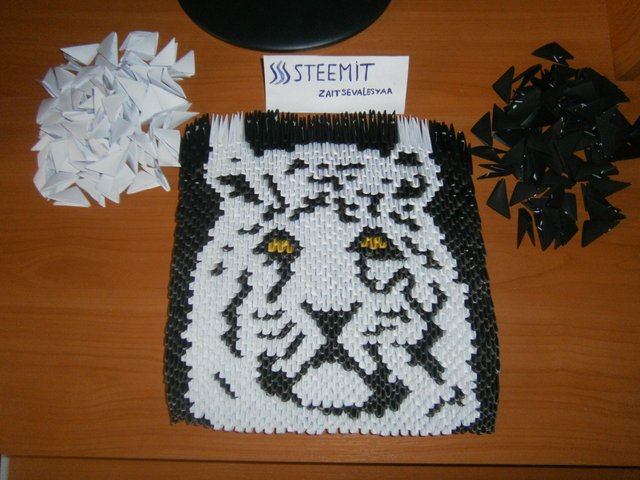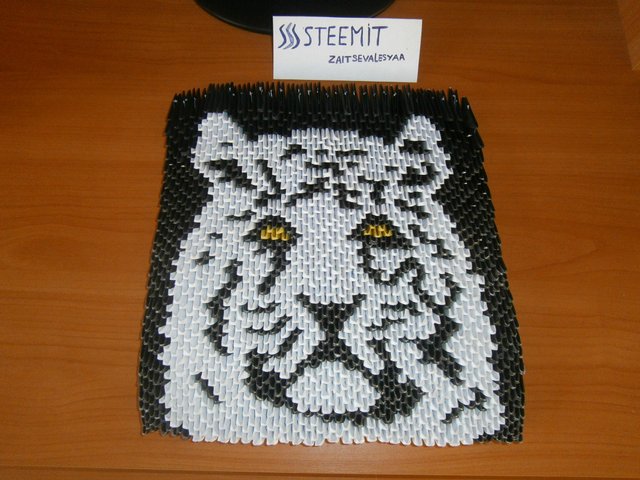 ---
Thank you very much for your attention. I hope you enjoyed it. I would be very grateful for your voice. Good luck everyone!