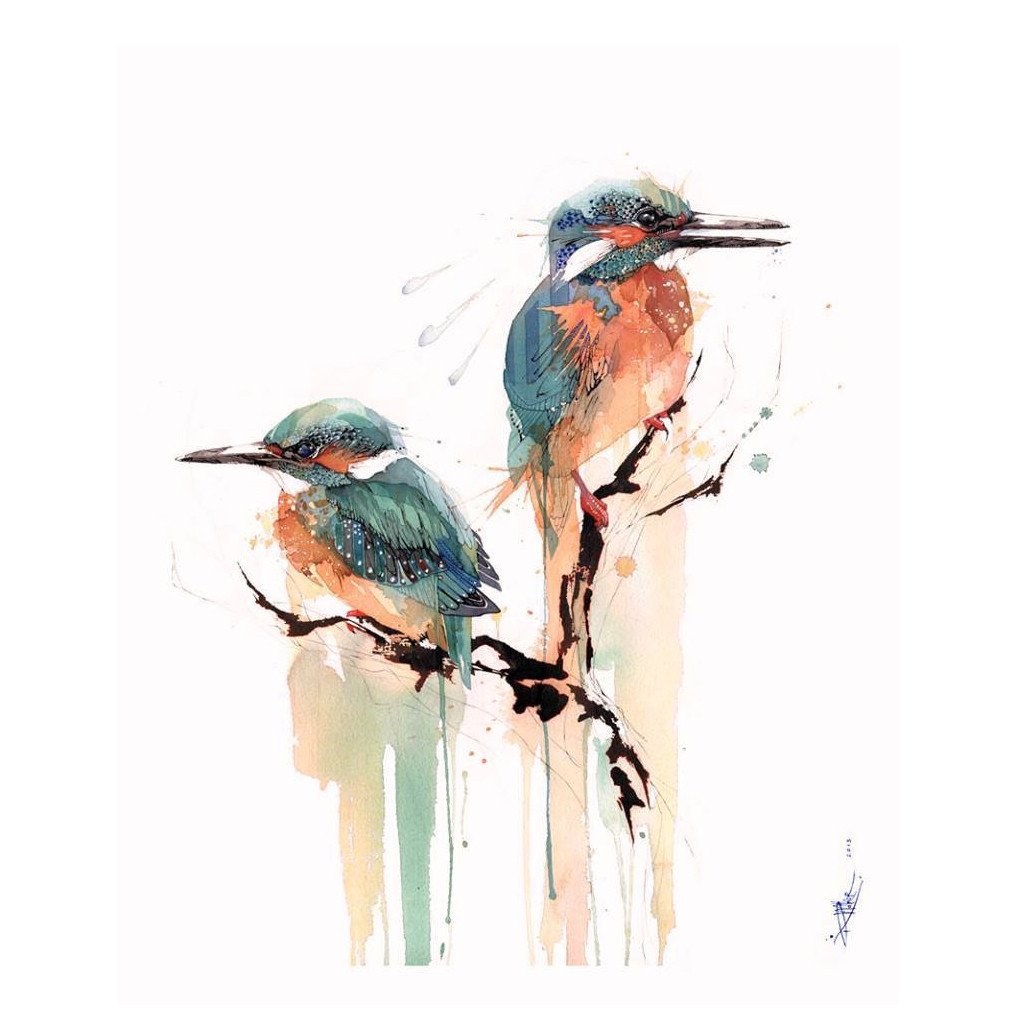 Who: Rachel Walker
What: Watercolour artist specialising in native birds and creatures.
Where: New Zealand - based in Wellington.
Why: I discovered Rachel's work while visiting various galleries and art shows around New Zealand. Her distinct work kept popping up and I couldn't take my eyes off of it. So much motion, energy and attention to detail. I love the combination of the ink to add those little bits of detail not necessarily obtainable solely with watercolours. Hope you enjoy looking at it as much as I do.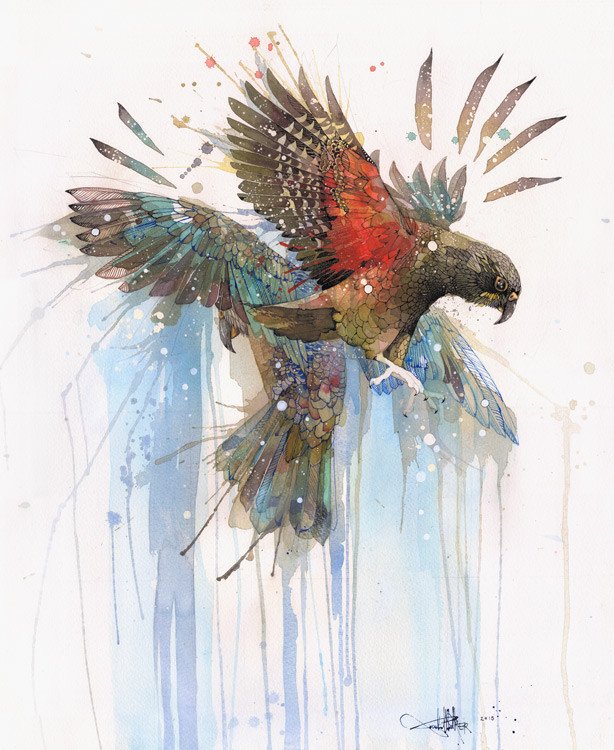 Medium: Water Colours, Ink.
Reputation: Well established in New Zealand.
Representation: Multiple throughout New Zealand
Wellington: Matchbox Gallery, Cuba Street. Artrium Gallery, Thorndon.
Napier: Quay Gallery, Ahuriri.
Coromandel: Moko Gallery, Hot Water Beach.
Hamilton: Soul Gallery, Barton street.
Hawera: Quirky Fox gallery, High Street.
Queenstown: Vesta Design store.
Instagram: https://www.instagram.com/walkerillo_r/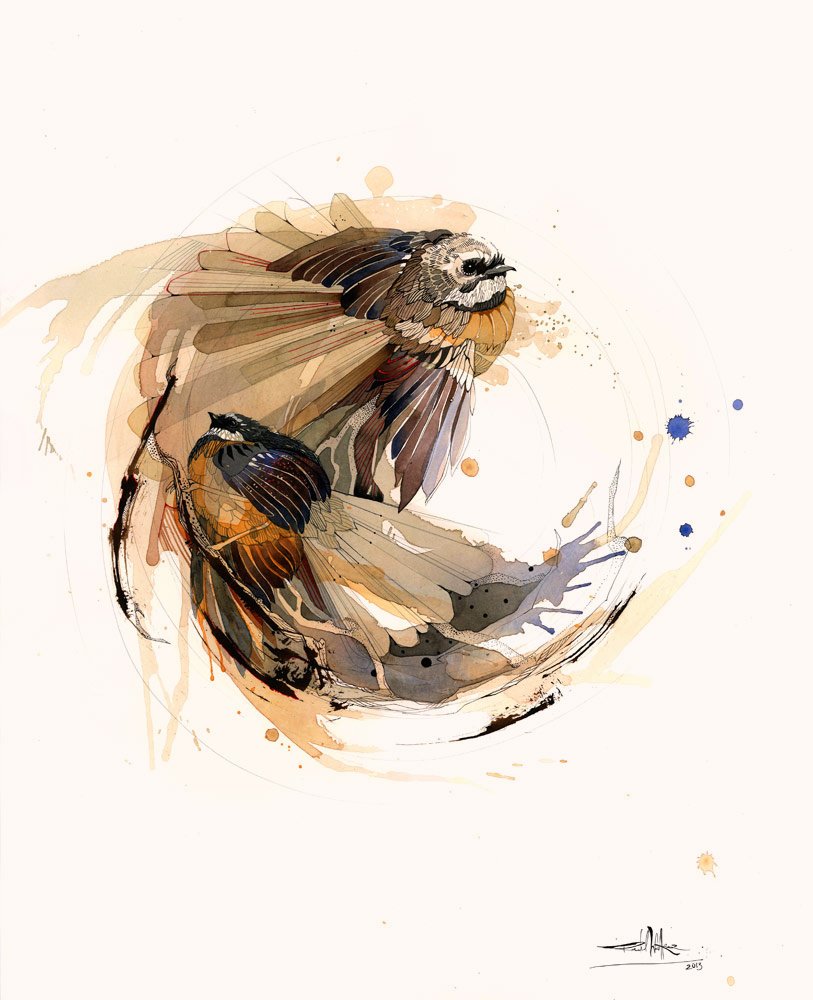 Website: http://walkerillo.com/
Facebook: https://www.facebook.com/walkerillo/