Drawing Fishes ! Just two minnows!
Hi Guys! I made this drawing for all the minnows out here. Being a minnow we have to struggle hard to get noticed but once in a while a friendly whale shows up and you get nice upvotes. @pharesim, @bue, @goodkarma, @busy and @minnowsupport have showered me some nice upvotes till now and I get excited. I don't know how the first two select whom to upvote but @goodkarma supports users of esteem app and @busy supports the users posting through busy app. If you are struggling to get upvotes and getting noticed, try either one. Finally, join PAL Channel on Discord and register for @minnowsupport to receive some awesome upvotes. So here is the drawing: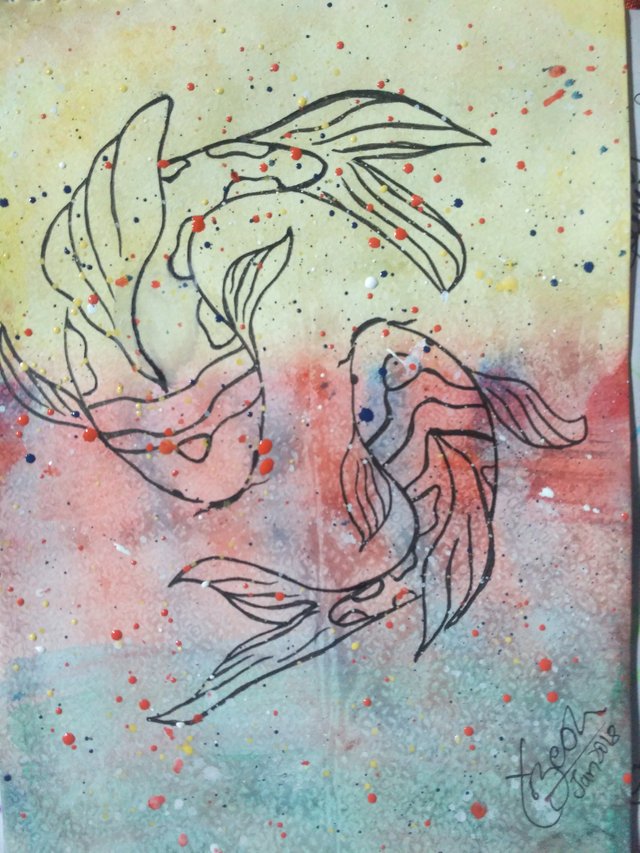 I used watercolours for the background, black marker for drawing the fishes and sprinkled some posterpaints for the dots using a brush. Here are the artwork progression snapshots:
Making the background, used watercolur on a 140 gsm watercolour paper and soaked up excess water with a tissue paper.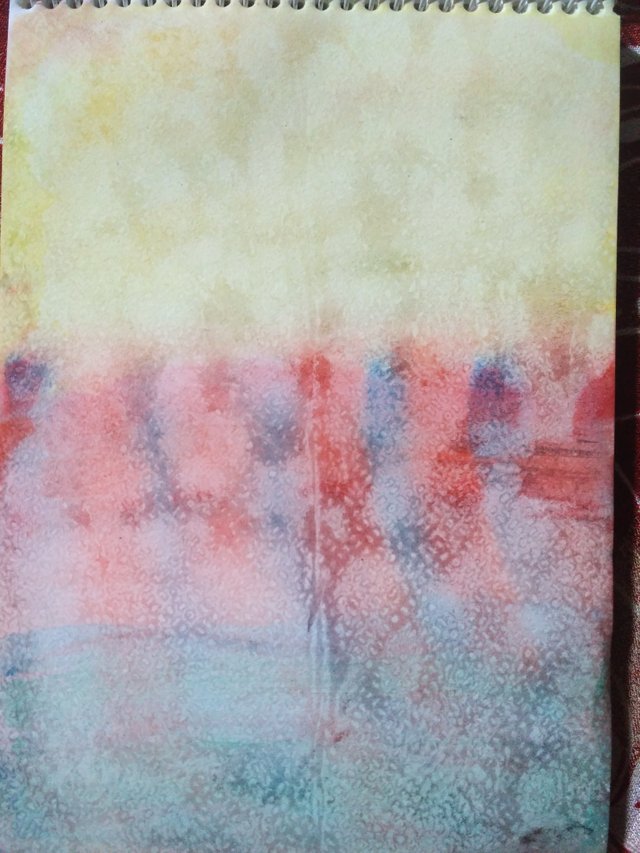 Started out drawing the first fish: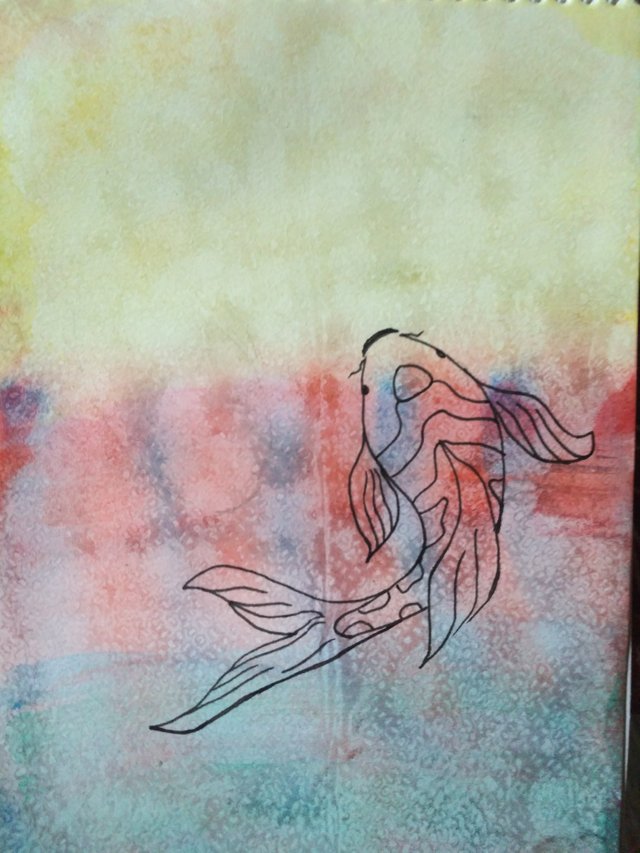 And the second one: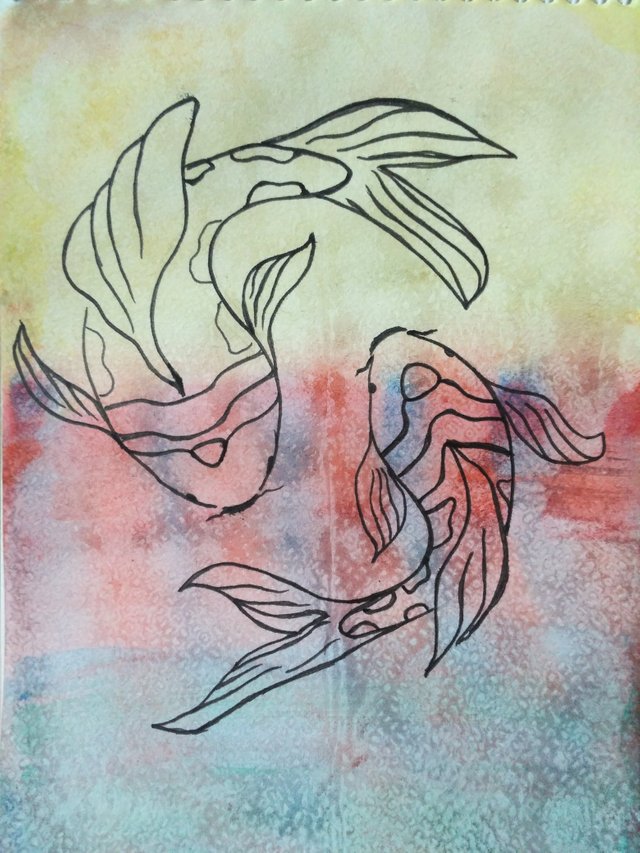 Sprinkled some red, blue and white ppster paint and signed off!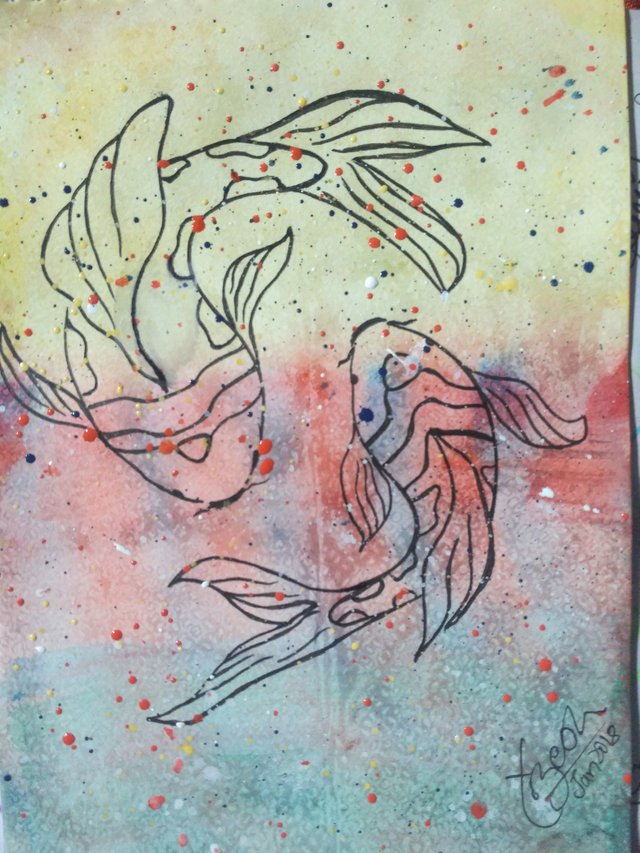 If you have any feedback or suggestion do comment below. I would be very happy to know where and how I can improve. I am using busy app for this post and my previous posts and receving support for my content. Hope you guys like the artwork and do follow me to see future works.