Watercolor Art - A vase of Tulips.
Watercolor Painting - A vase of Tulips.
Dimensions : Height: 27.5 Centimeters; Width: 18.5 Centimeters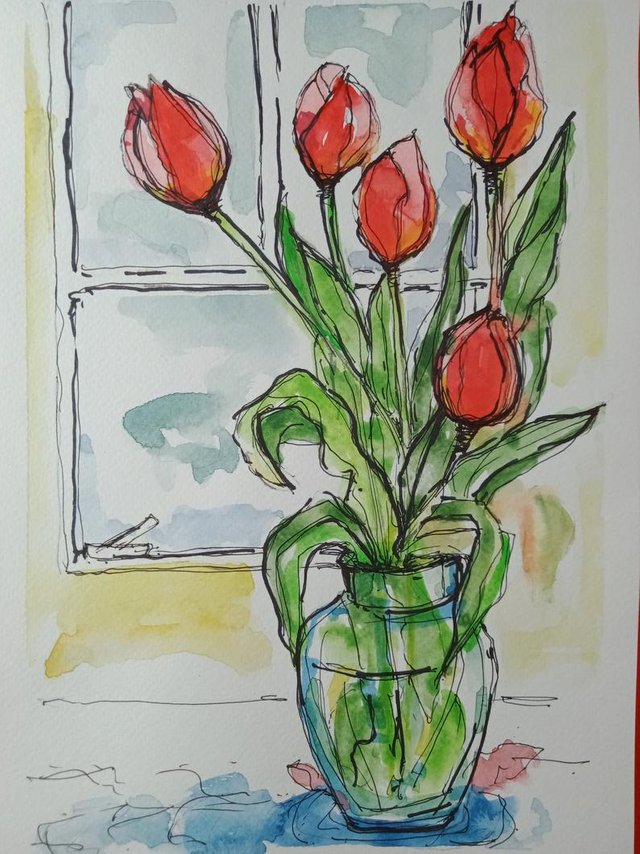 This free , spontaneous drawing is derived from an artwork that I saw on Pinterest. I love tulips and this naive style fascinated me. The artwork is done using watercolour paints and ,pen for the outlines.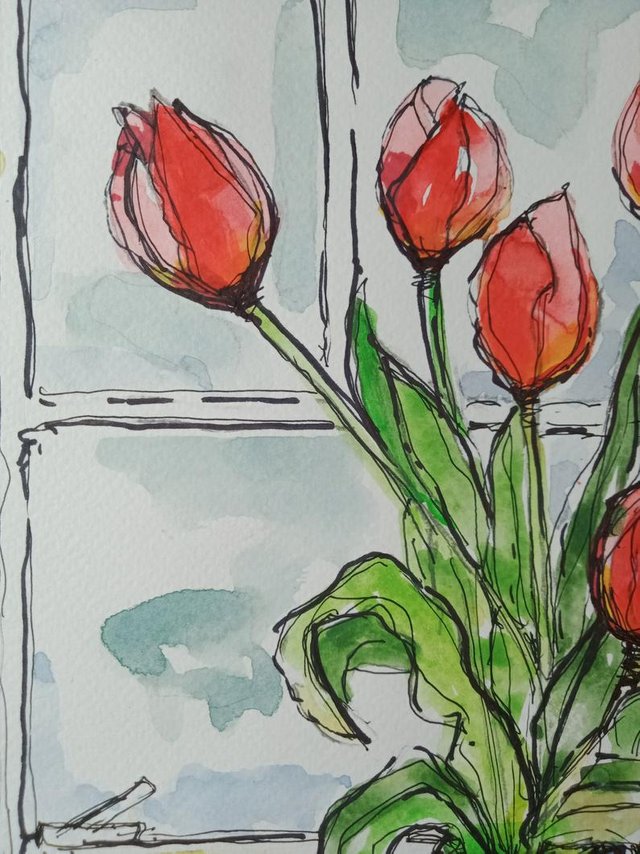 I have used very inexpensive supermarket watercolour paints in this painting and they acted almost as diluted poster paints. The end result is satisfactory in terms of paint-quality results because the subject matter does not require sophisticated paints.
Should you like our art, please visit our Etsy store to purchase:
https://www.etsy.com/listing/757383015/african-zebra-1?ref=shop_home_active_3&frs=1
Should you want else we do, please follow us on Facebook and Instagram:
https://web.facebook.com/Ginosartofficialpage/
https://www.instagram.com/ginosartofficial/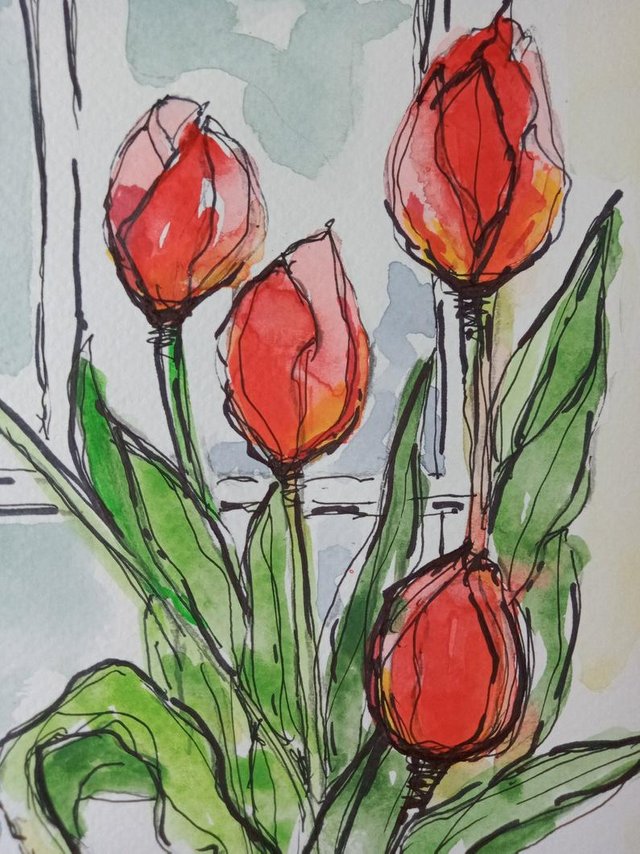 You can use this art as a card, as an artwork in a frame or even laminate copies of these artworks as placemats. Or even just do this art as a form of meditation to 'go' into a place of solitude. There are no rules. Use this painting only as an inspiration.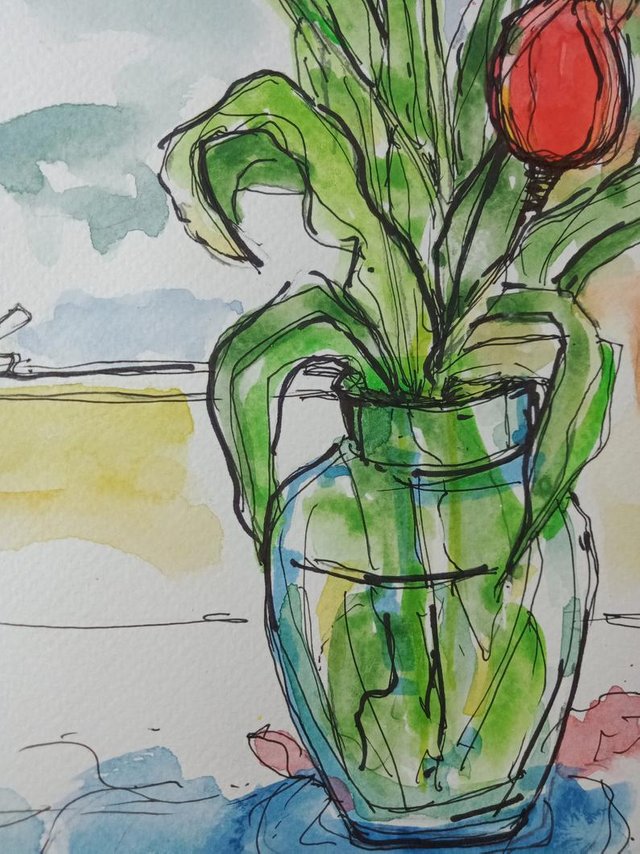 Hope that you enjoyed this painting and if you did, please up vote, Comment, Share and Follow to our channel.