"Hi, I'm Anatoku Chan!" Created by Mr. Taniguchi, Tokyo 2020 Mascot Designer
Your Special Mission News Crew of the West Japan Daily (Nishinippon Shimbun) has created its own mascot, Anatoku Chan. Utilizing membership-based social network sites, readers can directly request journalists to investigate issues concerning their daily lives, problems in their neighborhood, unethical behaviors within organizations, and so on.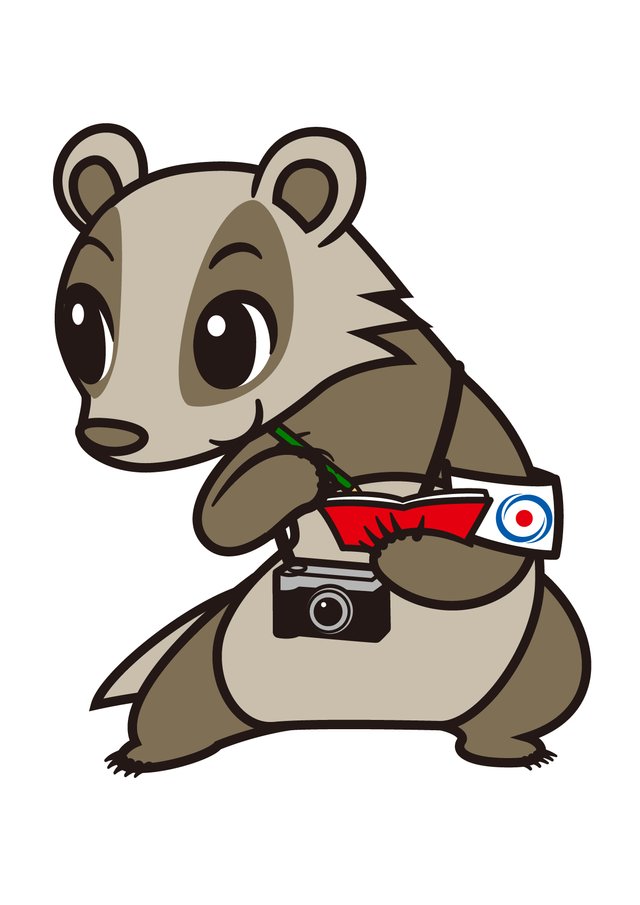 This character was created by Ryo Taniguchi, the designer of the mascots of the Tokyo 2020 Olympics and Paralympics. The character motif is a Japanese badger, based on image of the Special Mission News Crew running about to dig up news and scoops, in the same way that this inhabitant of Kyushu digs deep and long holes.
Its name was chosen through a public vote on the Internet out of several other candidates.
---
会員制交流サイト(SNS)などを活用して記者が読者とつながり、暮らしの疑問から地域の困り事、不正の告発まで、読者の「知りたい」にこたえる西日本新聞「あなたの特命取材班」(通称・あな特)のマスコット「あなとくちゃん」が誕生しました。
作者は2020年東京五輪・パラリンピックの大会マスコットのデザイナー谷口亮さん=福岡市。地をはうように特命に奔走し、ニュースやスクープを掘る取材班のイメージから、九州に生息し地中に長くて深い穴を掘る「アナグマ」がモチーフです。
名称はインターネットで公募し、数多く寄せられた候補の中から選びました。あなとくちゃんと一緒に、皆さまからの調査依頼をお待ちしています。