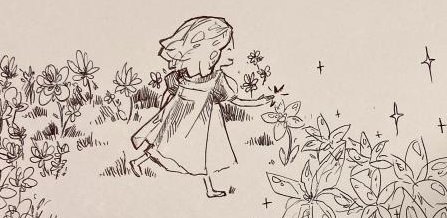 um. im falling behind with #inktober aaaaaaaaaaaaaaaaaaaaaaah
well, this is the challenge, isnt it
it is an epic challenge, to be sure :>
fellow inktoberists, how are you all going? starting to feel the grind? giving up already? still going strong?????? tell me your stories~
and for new joiners, you dont have to start at Day 1! Feel free to jump into the present day :D :D :D Also, don't forget to check out Steemit's #inktober events, linked below, hosted by @OCD and @CreativeCoin !!! :D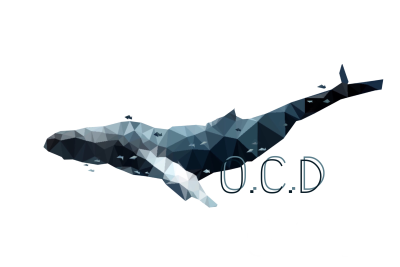 https://steempeak.com/inktober/@ocd/ocd-and-creativecoin-inktober-2019-event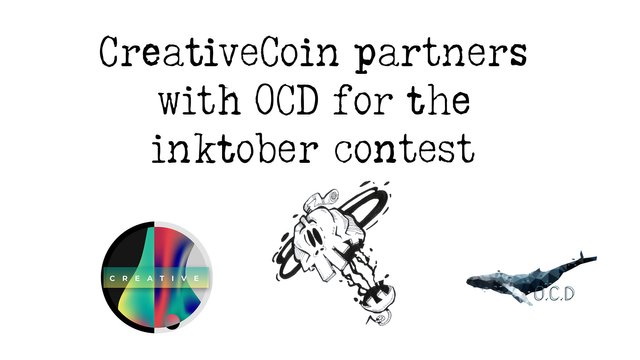 https://steempeak.com/inktober/@derangedvisions/inktober-is-in-full-effect-join-in-the-fun
Again, if you are an artist, and you're participating, I'd LOVE to see if you can shout out for your Steemit posts from your external / other social media blogs. Drop me the url to your twitter/FB/insta posts with the link back to your Steemit post, and I will send you some STEEMs :D
Here is an example of what I did for
Day 1: https://twitter.com/muchspider1/status/1179209918097702912
Day 2: https://twitter.com/muchspider1/status/1179892412006588417
Day 3: https://twitter.com/muchspider1/status/1180975414476304385
I am trying very hard to promote Steemit and Steemit artists' visibility through the #inktober event, people :) It only happens once a year and the amount of activity and participation for this event on the other social media places are THROUGH THE ROOF so let's ride on that wave and give back what we can to Steemit? You know? Instead of just creating posts to get fed by the system, let us try to lift our fair share of work and give back to the system?
I've found @doze doing the good work!!! Thank you, @doze !!!!
I really like this entry for Day 8's Prompt: Frail, as was tweeted here: https://twitter.com/ummaizum/status/1181561128318623744
I'll send you 2 Steems :D :D :D
Thaaaaaaaaaaaaaaaaaaaaaaaaaaaaanks.
Also, check out the winners from the previous days in these posts:
Okay, enough spoder blarghing. Here's spoder arting~
Day 4 - FREEZE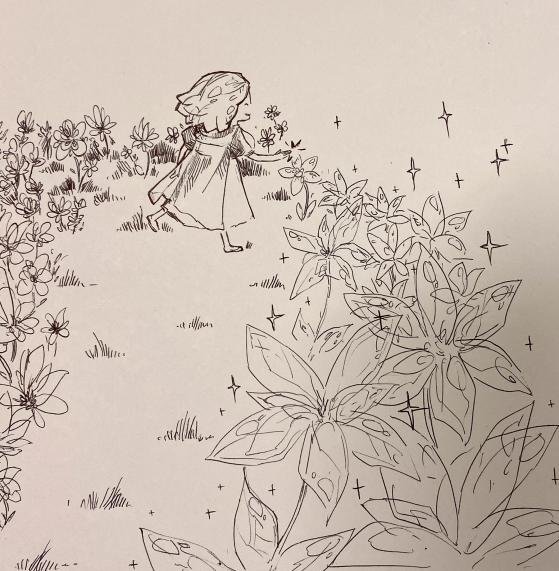 She is a young girl with the powers to turn anything she touches into ice, like Elsa from Disney's Frozen, but the difference is that this girl's touch only lasts for a few minutes since she has a twin brother whose powers is to heat things up with his touches, and they are like Yin and Yang, together they are balanced :)
Might draw the brother for future prompts (if there's a suitable one!) for this year's #inktober :)
And here is a shot of the piece during its WIP stage:

I did it with black ballpoint pen on standard printing paper :) !
As usual, I did this by freehand but if you are doing #inktober, pencil sketch before inking is A-OKAY! :D
Anyway, if you're doing #inktober, post the link to your steemit url below in the comments and I'll check it out cuz I'm one of the judges in the OCD/CreativeCoin event :D And and and and...
...if you can also cross post it at your external social media, link me to your twitter post/ insta post/ facebook post also !!!
Cuz OCD/CCC might give you a higher upvotes if you do !!!! :D :D :D
Okay, that's it from me for now! It's Friday here so I'm gonna be out to honor the time-old tradition of beer o'clock XD See you all in the next post, friendos o/

Artists' Highlights with C2
On another note, please check out this article that I wrote for the @c-squared's Artists' Highlights a few days ago :) Please check it out! I am featuring TWO artists at a time, and the tenth pair is: @longer and @znkd :D
Log
Issue 1: @Arrr and @thilah
Issue 2: @EdgarUVM and @Zsolt.Vidak
Issue 3: @chrisdyer and @sanderjansenart
Issue 4: @elenasteem and @patschwork
Issue 5: @nyarlathotep and @carlgnash
Issue 6: @mikkolyytinen and @nekromarinist
Issue 7: @azbeen and @barbara-orenya
Issue 8: @rachelsvparry and @jankasparec
Issue 9: @armandosodano and @shibasaki
Issue 10: @longer and @znkd
copyright @veryspider. all rights reserved.
(that means DO NOT USE unless you got my say so in writing!)

To all of you artists out here at Steemit! Hello~ If you ever are lost and lonesome, please join Steem Artists at our discord chat: https://discord.gg/ENN8KCb

We network with fellow artists here on Steemit and we help each other succeed :) Come and say hi~ ^ __ ^






curator for OCD, curie, and c-squared (and c-cubed), helpie, archdruid and akibasteem