The name of this art photograph is: 'Blue or Leaf'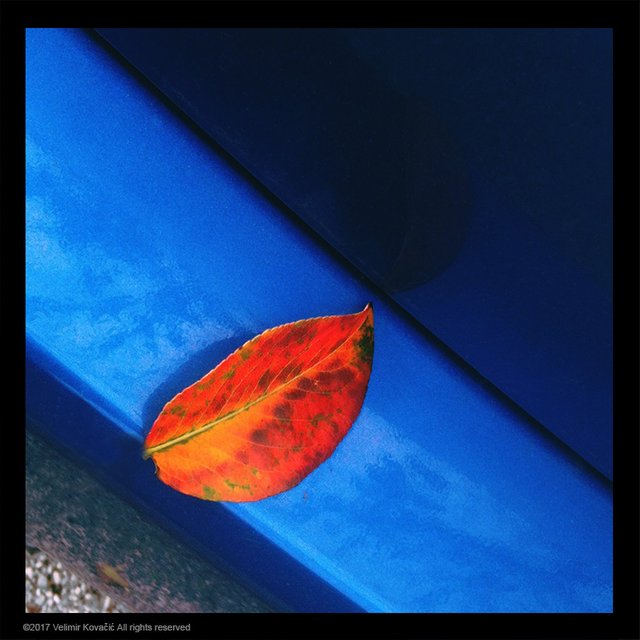 I found this wonderful colour combination by a pure chance while walking the street a few days back. There is not much to say because this one very much speaks for itself. But, allow me to try... :)
The leaf tells the story if you can read it carefully. It is a treasury of warm colours nicely levelled with very few green. Such an exquisite balance can only be done by the Mother. The background, consisting of large areas, is divided into three main parts and the lines dividing them are more or less perpendicular to the lines of the leaf. Also, the leaf is curved and tender, while the background lines tend to be straight but not very sharp (except the top right one) what makes them somewhat tender as well.
We have no doubt that the blue background is man-made and it serves an awesome contrast to the work of nature, and not only in opposite colour spectrum. And then we have the greyish area made of small points opening the space and working well with the big dark blue one.
Notice the light and shadows in the middle blue area. The shadow of the leaf and its reflection from the dark blue are the elements giving it a spacial dimension.
Enjoy! :)


©2017 Velimir Kovačić All rights reserved.

All images and text published in this post are my original work. I encourage everyone to use own texts, thoughts and images as much as possible. Be yourself and stay yourself. This is a proper way to build steemit.com. I strongly encourage all efforts leading to weeding out all of the dishonest authors.

---
---

• For good inspirational read on various subjects follow: @gavvet
• For crypto news, follow always up-to-date @kingscrown 's blog on the subject.
• I really like to read @vcelier 's life story!


• Vote @thecryptodrive @reggaemuffin @zeartul and @ausbitbank for your witnesses in the Witness Parliament. They are kind people who will represent you well.

I'd like to extend my gratitude to everyone who continuously supports both of my ongoing projects (Motorcycle Travel Series and Art Photography Series). Big thank you for enjoying the content and appreciating my effort. This is what steemit.com is meant to be about.
---
---



I am a member of @buildteam crew. The innovative creators of @minnowbooster @steemvoter and @steemsports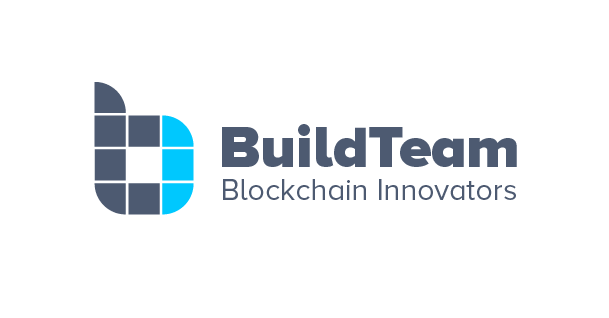 I support @adsactly project and see it as a welcome addition to Steemit.com community.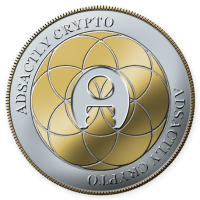 Join @adsactly society! The channel is here: https://discord.gg/7mqmx2M