Original Art Photography Series by @velimir #153 'Cold evenings'
The name of this art photograph is: 'Cold evenings'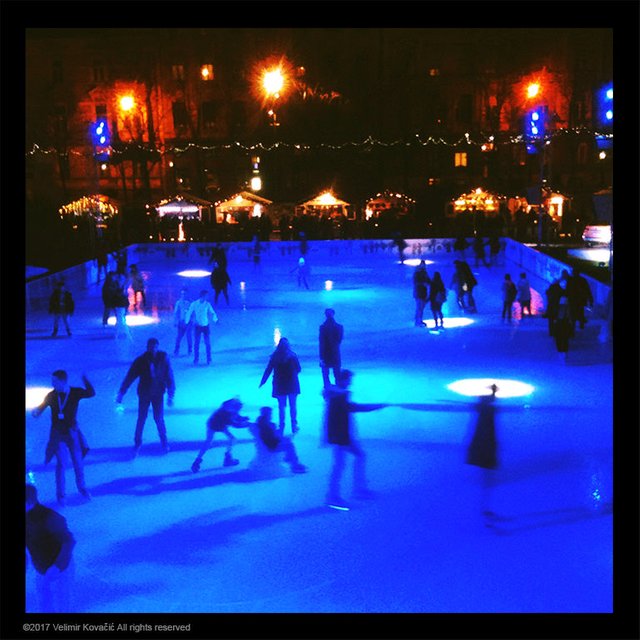 Today we have almost a documentary photograph but not so entirely. This is one of the ways people in my city like to spend their winter evenings. A seasonal skate ring was build in the centre of the city. It is surrounded by small stands where one can have a refreshment and relax. Mulled wine is very popular in winter. Don't know if you like it but it does warm one up during the cold evenings.
I love the very saturated blue dominating the bottom two thirds. It is complemented with a smaller area of warm colours in the top third. I also find very interesting those three areas of blue amidst the warm colours and the bright areas in the blue. The most interesting element is a girl in the bottom right corner whose shadow appears like as if she is holding hands with the guy. But, what I love the most about it is all those happy people enjoying their time in cold weather. This photograph is a testament to that.
Let me use this opportunity and tell you what happened to me today. My friend @greenrun told me how cold it is in the "coldest part of Nigeria" called Plateau State, right now. That made me interested because I thought that part of Africa is always warm. He explained that 25C (77F) is really cold for them. I almost fell off my chair with laughter. I told him that I was considering myself really lucky with the warm weather when riding my motorcycle at 5C (41F), yesterday. He probably considered me mad but was too kind to point it out. :D
Then he told me of his brother visiting Florida in March and walking around dressed up in a warm winter jacket. He couldn't understand 'girls wearing skimpy things and looking cool in such adverse weather conditions'. (Avg temperature in Florida in March is 20C (71F) :D ) Apparently, he took a walk, what made him feel even colder. I was like... Haa? We are already wearing shorts when temperatures reach 22C (72F) in Croatia. I think people in Finland wear their shorts at 12C or 15C already. :)
Apparently, his brother cut his vacation two weeks shorter because of the cold weather in Florida. That made me fall out of my chair. :D A little true story from both of us on Christmas Eve.
Enjoy the cold weather just as you enjoy the warm, every season is a gift!


©2017 Velimir Kovacic All rights reserved.

All images and text published in this post are my original work. I encourage everyone to use own texts, thoughts and images as much as possible. Be yourself and stay yourself. This is a proper way to build steemit.com. I do not have respect for dishonest authors. Also, bloggers actually DO matter!

---
---

• For good, inspirational read on various subjects follow: @gavvet
• For crypto news, follow always up-to-date @kingscrown 's blog on the subject.
• I really like to read @vcelier 's life story!
• If you want to laugh away enjoy @meesterboom 's posts full of brisk humour and positive attitude!
• I suggest a visit to @adsactly society's blog if you feel like reading hi-quality posts!


• Vote @thecryptodrive @reggaemuffin and @adsactly-witness for your witnesses in the Witness Parliament. They are kind people who will represent you well.

I'd like to extend my gratitude to everyone who continuously supports both of my ongoing projects (Motorcycle Travel Series and Art Photography Series). Big thank you for enjoying the content and appreciating my effort. This is what steemit.com is meant to be about.
---
---

I am a member of the @buildteam crew, innovative creators of @minnowbooster @steemvoter and @steemsports blockchain projects.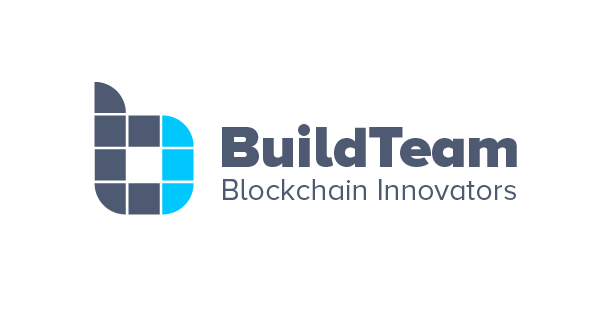 The @adsactly society is a meeting point for free thinking individuals who want to cooperate. It is a welcome addition to Steemit.com community. Feel free to ask about it.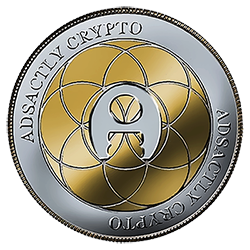 The @adsactly society Discord channel is here: ADSactly You are welcome to join!