Original Art Photography Series by @velimir #104 'The guy who took the photo'
The name of this art photograph is: 'The guy who took the photo'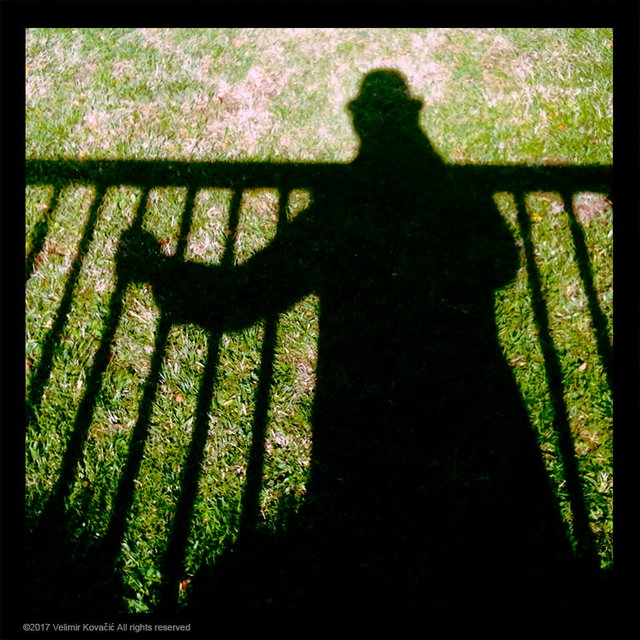 It looks only like a shadow of a person but actually, it is a very metaphoric piece. When I took the picture, I wasn't fully aware of its value. It soon came to me as I looked deeper. The unconscious mind works that way, sometimes.
The grass is a green symbol of life. However, there is a fence separating the person from the grass. The person obviously wants to go there but the fence is blocking the way. The person could climb over if it wasn't for the fear of letting go. That's why he's holding on to the fence, the very symbol of his own limitations. This is strongly suggested by the straight dark lines and the hand holding on to them.
Notice the position of the body in relation to the fence. The feet are rooted in the shadows but the head is above the fence. The washed out greens in the top fourth suggest that the person knows the right way. The light is there.
Is the picture sad? No! Is it happy? No! It's meant to be a vehicle for the thought. A wise person once told me: "You only need two things in life - roots and wings". So, Shadowman, let go of the fence, use your wings!
Enjoy! :)


©2017 Velimir Kovačić All rights reserved.

All images and text published in this post are my original work. I encourage everyone to use own texts, thoughts and images as much as possible. Be yourself and stay yourself. This is a proper way to build steemit.com. I strongly encourage all efforts leading to weeding out all of the dishonest authors.

---
---

• For good, inspirational read on various subjects follow: @gavvet
• For crypto news, follow always up-to-date @kingscrown 's blog on the subject.
• I really like to read @vcelier 's life story!


• Vote @thecryptodrive and @reggaemuffin for your witnesses in the Witness Parliament. They are kind people who will represent you well.

I'd like to extend my gratitude to everyone who continuously supports both of my ongoing projects (Motorcycle Travel Series and Art Photography Series). Big thank you for enjoying the content and appreciating my effort. This is what steemit.com is meant to be about.
---
---

I am a member of the @buildteam crew, the innovative creators of @minnowbooster @steemvoter and @steemsports blockchain projects.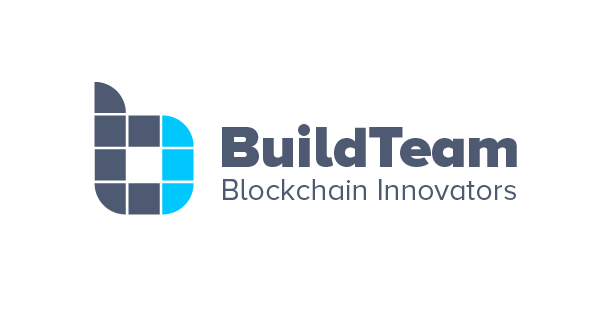 The @adsactly society is a meeting point for free thinking individuals who want to cooperate. It is a welcome addition to Steemit.com community. I work in the society's administration. Feel free to ask about it.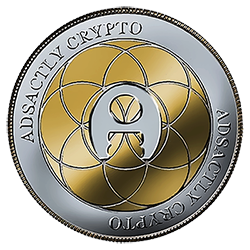 The @adsactly society Discord channel is here: ADSactly You are welcome to join!