I'm share with you, one of my recent small work - Shasta Daisy.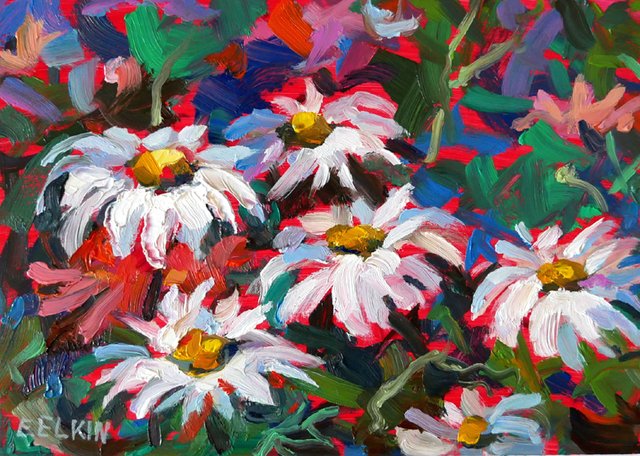 The shasta daisy is one of my favorite flower and I used to paint this flowers time by time.
It's reminded me my childhood and my native land.
This particular work done on the Ampersand artist board and used oil paints and brushes.
The size of the painting is 5"x 7" , you can framed it and it's not difficult to find right frame.
The painting is offered for sale in my etsy shop, the link is here:
https://www.etsy.com/ca/listing/706089667/original-oil-painting-fine-art-shasta?ref=shop_home_active_7
Enjoy!
From @trueart