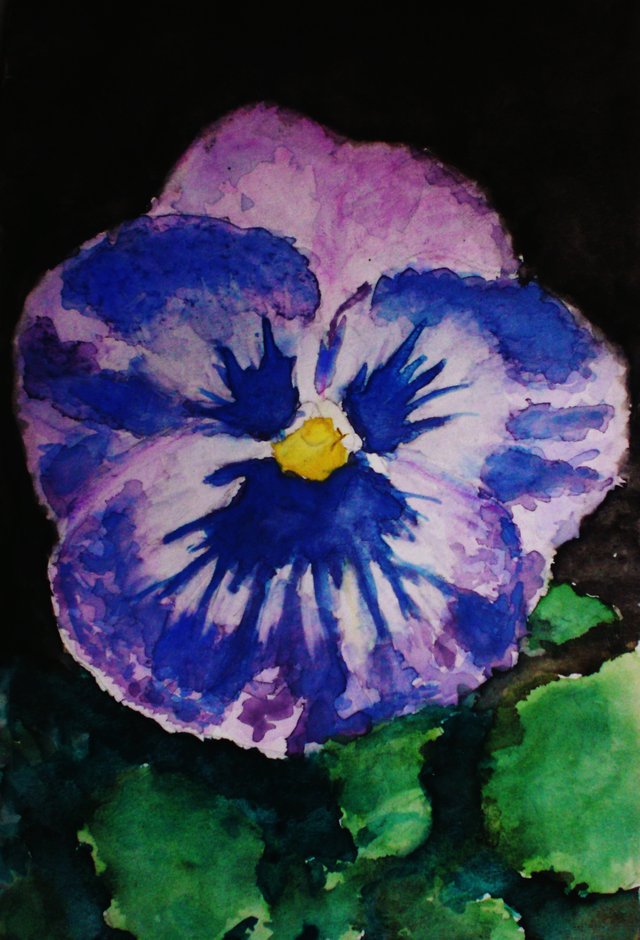 ---
Her real name is Pansy, although in Venezuela we call her violets, I've only seen her in the temperate climate zones, on one occasion my mother bought one in a flower and plant shop, but she didn't adapt very well to the weather where we live , the temperature in that place ranges between 10 ºC and 27 ºC.
Today, while searching for information on the web about one of my daughter Kathe's homework, I obtained this image and remembered what I told you in the previous paragraph and it is the theme of today's watercolor.



Below I show you a photographic sequence of its preparation.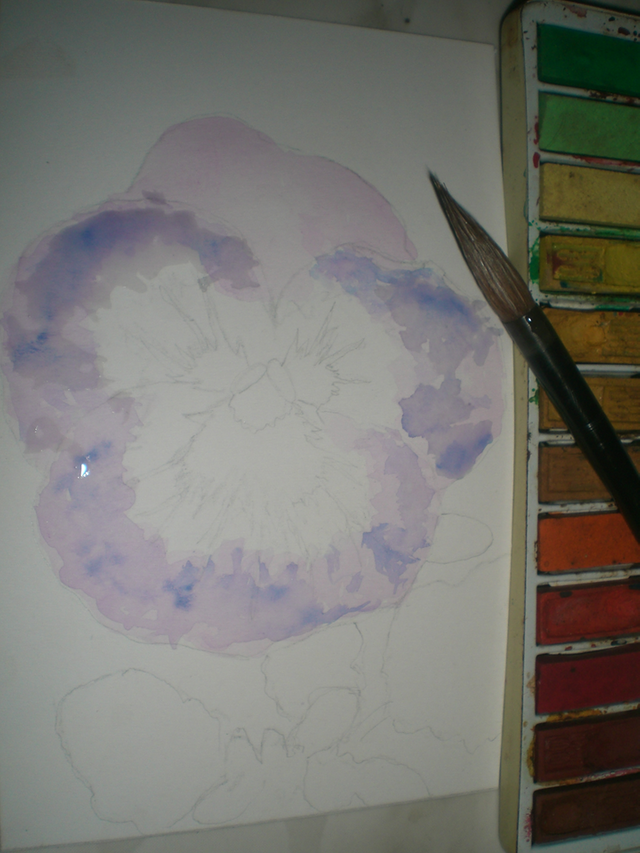 Image 1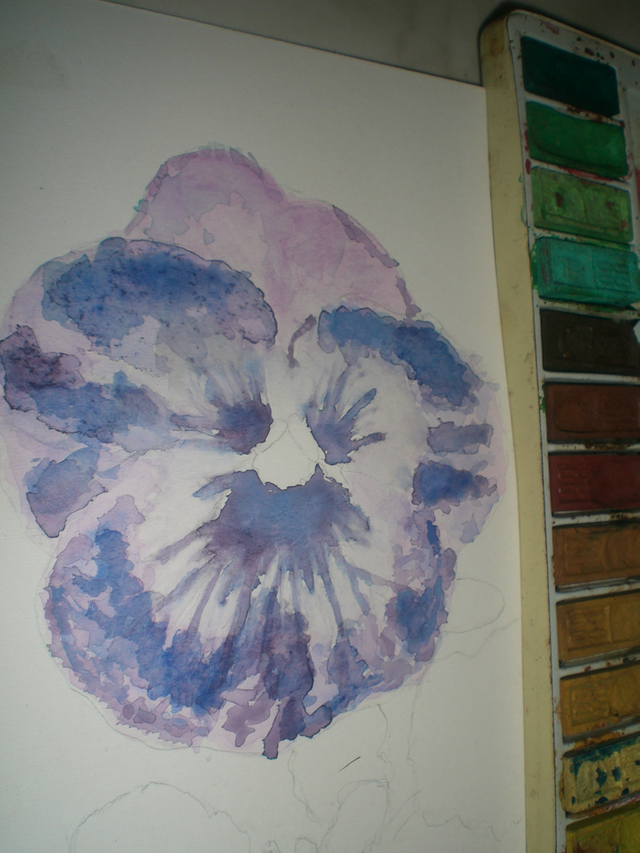 Image 2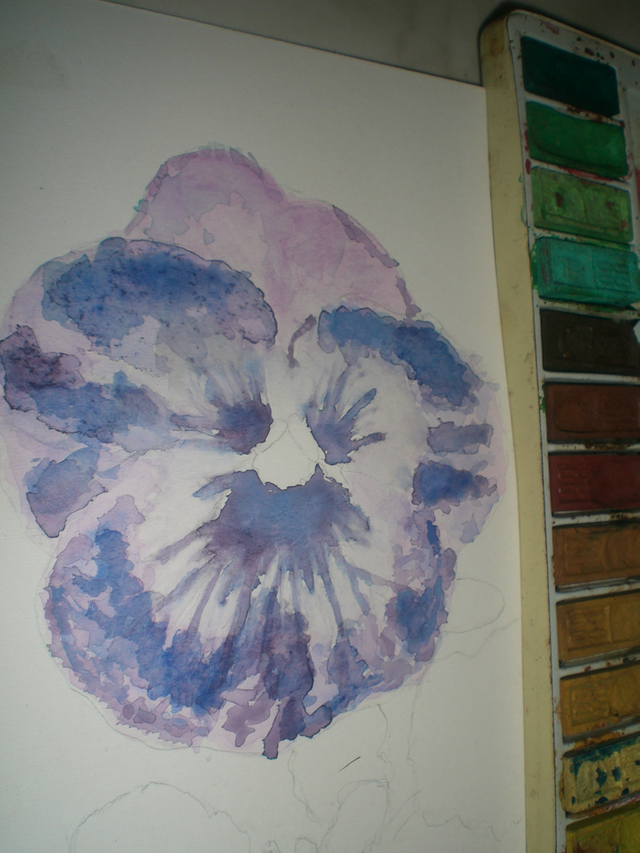 Image 3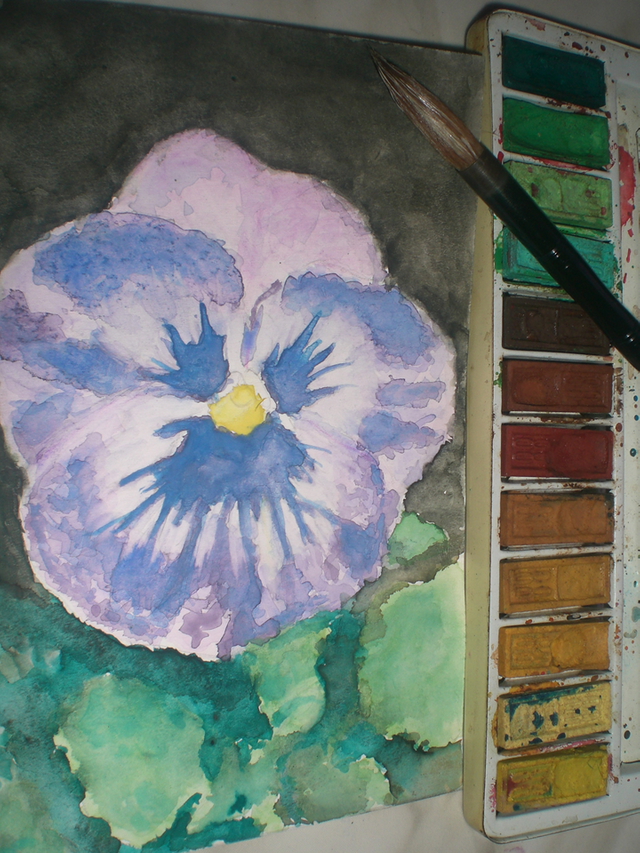 Image 4

To make this painting, use the following materials and tools:
Materials and tools
.
A piece of cardboard.
Pencil No. 4H
Brushes
Watercolor
Sources