Hello people!
Long time no see, I will be getting back to making new posts, had some crazy days in life, both good and bad, it was a fun ride!
Illustrated Venom, because of the upcoming movie and experimented a bit with it. I was on a vacation and took a picture of some great looking rocks in order to add Venom to it, then drew him digitally in Photoshop using my Wacom drawing pad.
Here's the final result: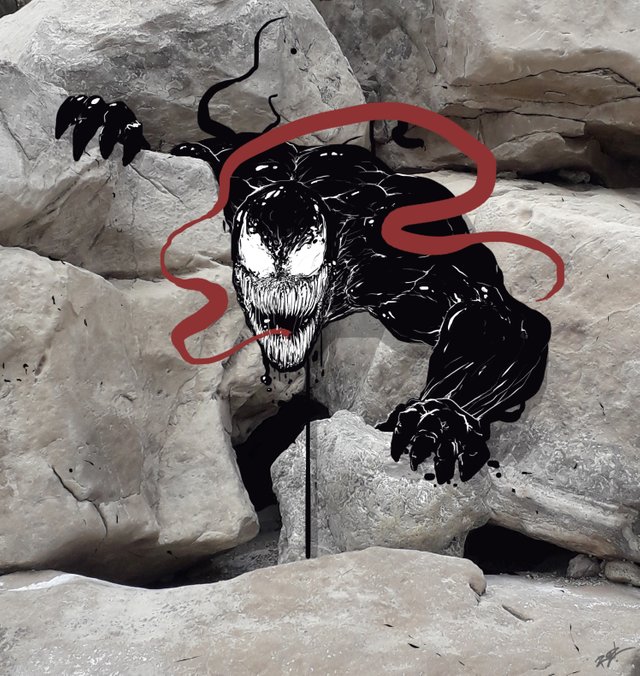 Went in with the details here, especially the face since the character is so inspiring to work with. I was influenced a ton by great Todd Mcfarlane and his approach with art.
The movie is coming in theaters in a short time, so it was a great time to pull this one! I do not know why but now I am interested in doing this particular photo/drawing combo . There are a lot of ideas on my mind and I/m gonna put some work into it, dunno if it's interesting, I have a great time doing this at the moment :D
Here is the process: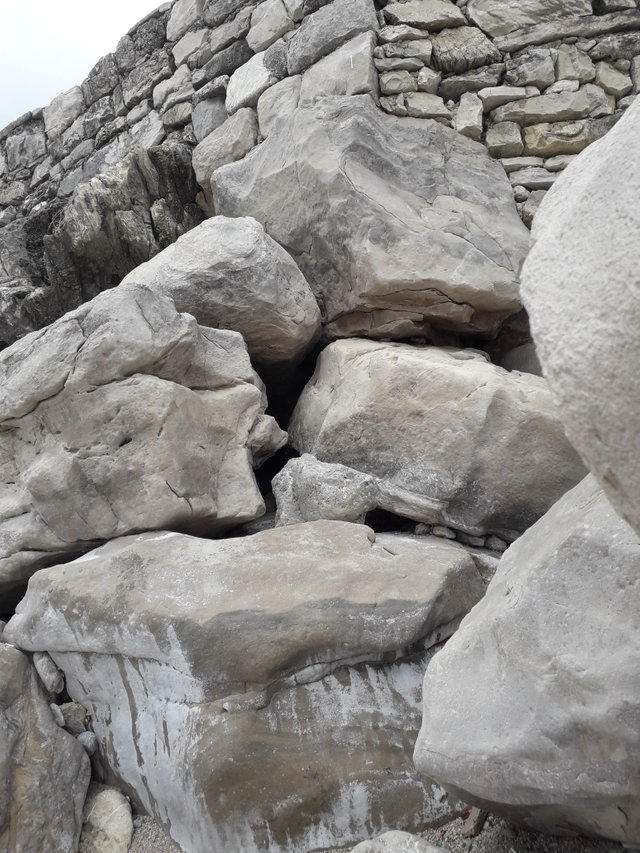 This is a setting photo I took with my phone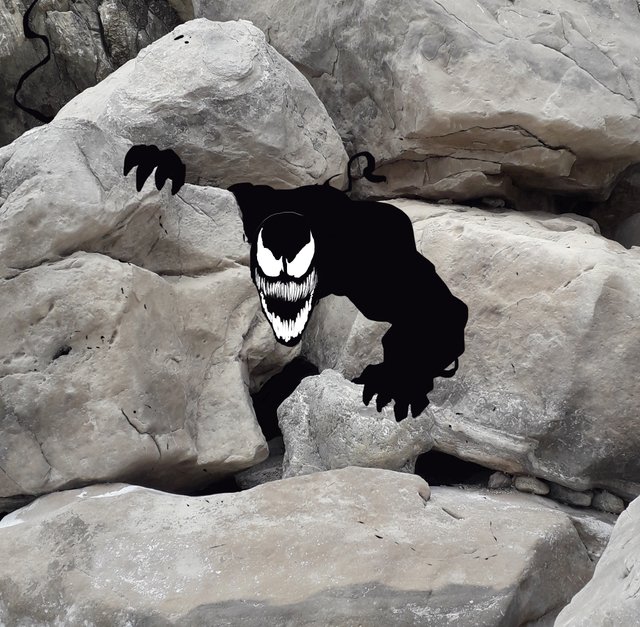 After that I went in Photoshop on my PC and started drawing a silhouette of Venom sticking out of the rocky shadows, with my drawing pad.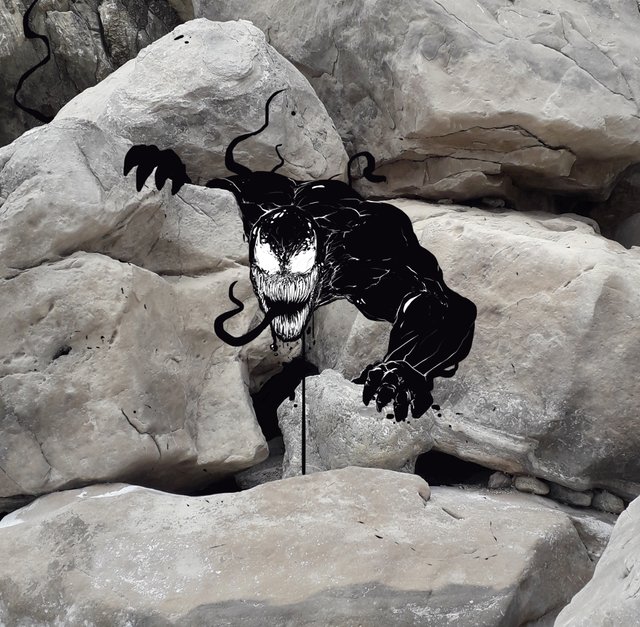 Did a lot of detail work here adding whites and fixing his musculature. Did not like this tongue thou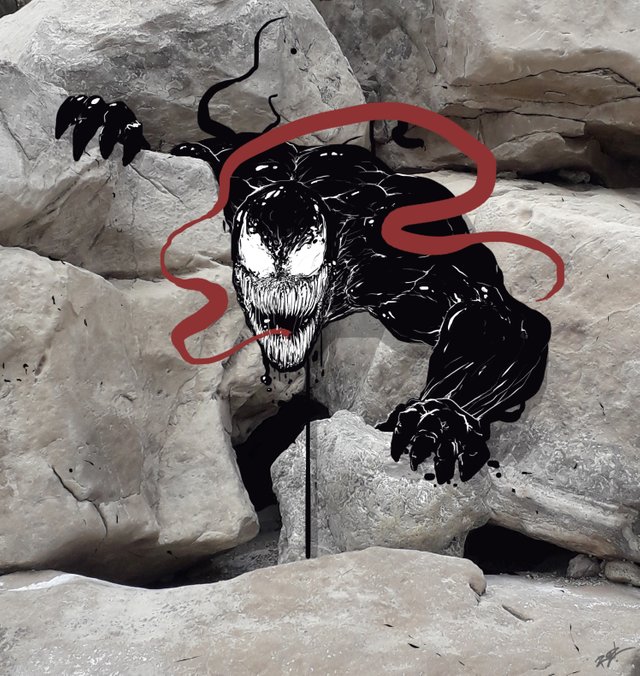 The final piece has more details, different type of tongue, wanted to break out of the black and white here and shadows added, to make him fit into the background.
Well that's it, hope you found it interesting or helpful :D More to come, enjoy the movie!
WE ARE VENOM!
Have an awesome daaay!