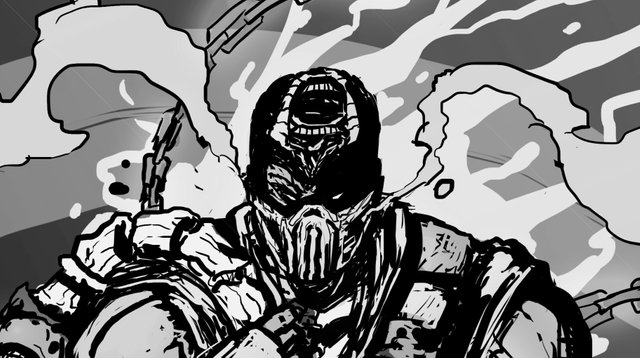 Hello all! Drew me some hellspawn ninja today, Scorpion, as he got his revenge at last! The art was done digitally and went trough a lot of stages, illustrated in Photoshop with a drawing pad, had the color in the original idea, then got all black and white, liked it better that way.
Full art: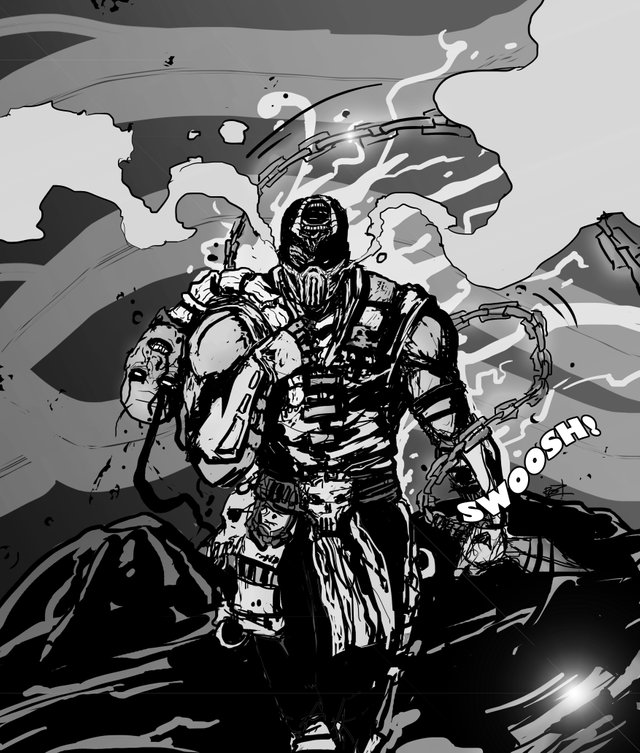 Mortal Kombat 11 coming soon, I felt inspired to try and do some stuff digitally while I work on the big traditional art commission, takes so much time, rewarding it is.
The process was quite funny for this one, the original idea, steps and all, will not go trough all of them, just some of the interesting ones this time around.
Loosened up the strokes a bit for this one and went freestyle and funky :D It was playful and interesting to work on. Plus, I like ninjas, 90s kid :D
The Process:
Initial sketch, the fun fact is, it was a bag before the spine head thing, just decided to go with spine/head, suits the theme more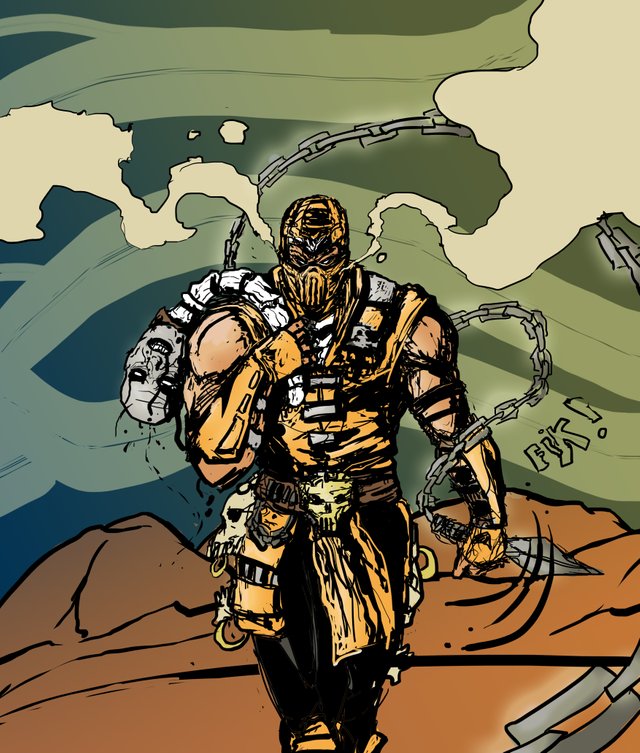 Colors! I was meh on this one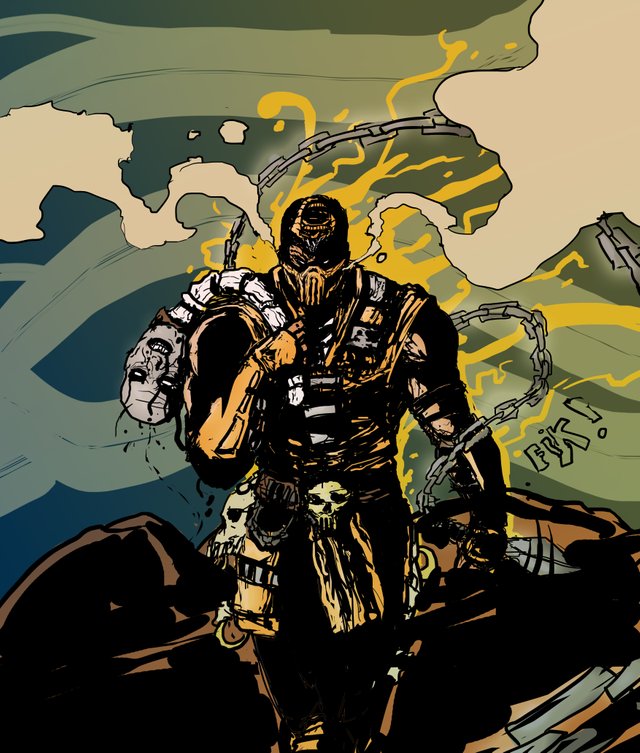 My girlfriend and me agreed upon this. There was too much of shadows on this one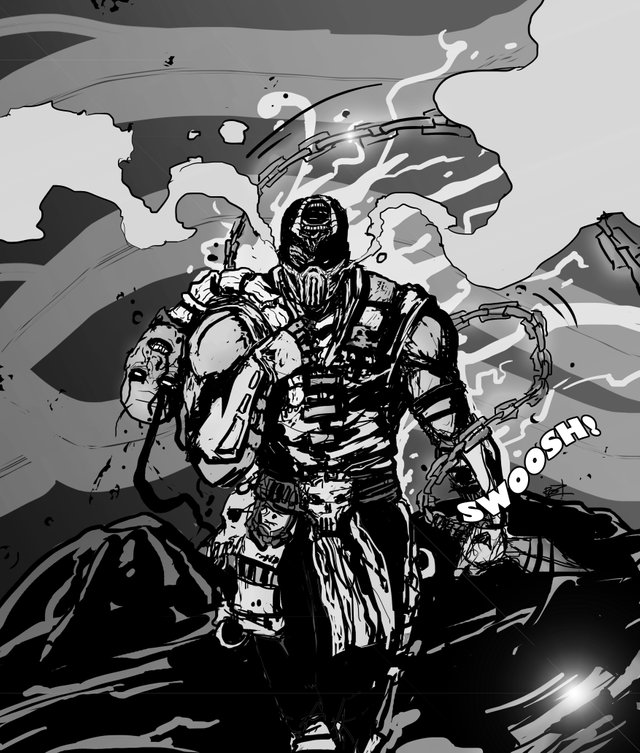 And the final one with color turned to b&w and detail work, shadow work, light work, turned out the best out of those in my humble opinion.
Hope you had fun, have an awesome day!!
I am a comic book artist and geek from Serbia, doing illustration work for 16 years now, really enjoying it!
My Instagram: https://www.instagram.com/the_art_of_rez