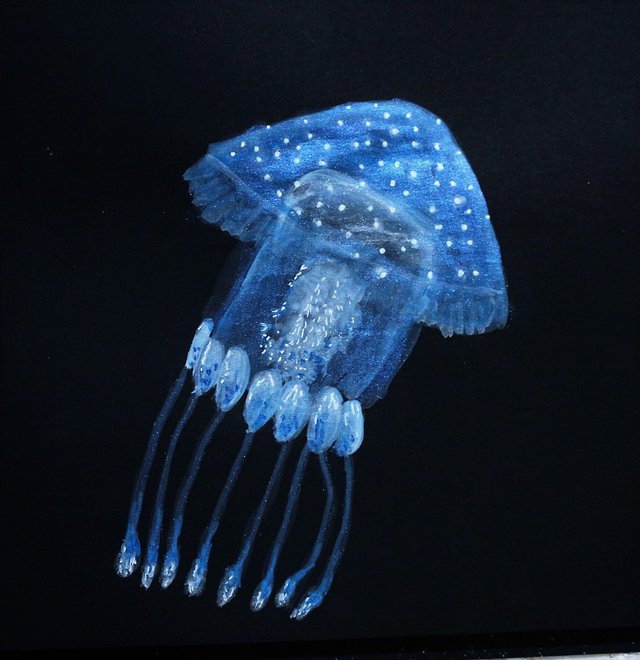 Painting No. 16 is a jellyfish. I thought that this would fit well on black paper. I only used two colors: blue and white and of course blue iridescent colors.
I painted this one from a photo and there are literally thousands of jellyfish types. And they are all very different.
I think you can see the blue shimmer of this jellyfish very well in the photos below.