Teman-teman Steemian yang saya hormati dan saya sayangi...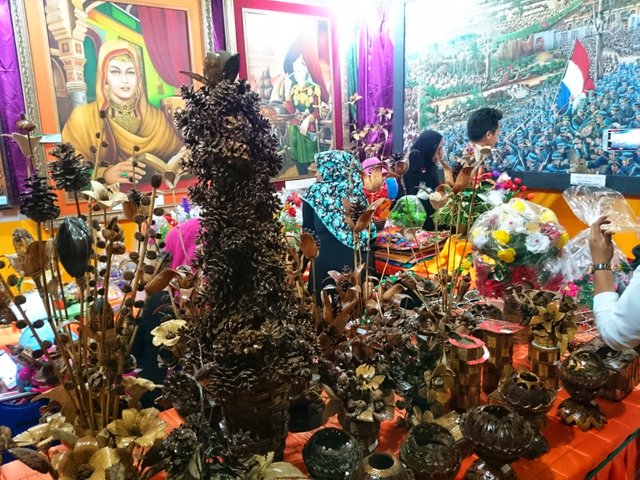 Iringan doa dan harapan agar teman-teman steemian selalu diberikan kesehatan badan, kesehatan pikiran, kebahagiaan dan juga selalu dalam lindungan Tuhan Yang Maha Kuasa. Itu selalu saya coba tuliskan disetiap awal dari tulisan blog saya agar kita selalu menjadi insan yang lebih baik.
Pada kesempatan kali ini saya ingin menunjukkan kepada teman-teman steemian tentang beberapa fotografi kreasi anak-anak desa yang dipertunjukkan pada acara Gampong Expo Kota Lhokseumawe yang dilaksanakan beberapa waktu yang lalu.
Gampong Expo yang digelar dibawah Dinas Pemberdayaan Masyarakat Gampong (DPMG) selama lima hari di Larangan Hiraq Kota Lhokseumawe. Pemeran tersebut diikuti oleh 68 desa yang berada di Kota Lhokseumawe, dengan tujuan untuk memamerkan produk kerajinan anak-anak desa, wisata, kuliner dan budaya.
Banyak sekali hal-hal menarik yang dipertunjukkan selama lima hari tersebut, namun saya hanya mengambil beberapa foto kreasi unik yang dilahirkan oleh tangan-tangan anak-anak desa yang terlihat sangat indah, rapi, dan layak bila dipasarkan di pasar kerajinan tangan international. Karena pada pameran Gampong Expo terdapat ribuan jenis kreasi unik dan indah yang mereka tampilkan dari hasil observasi saya selama beberapa hari.
Berikut beberapa kreasi unik yang saya tampilkan dibawah ini :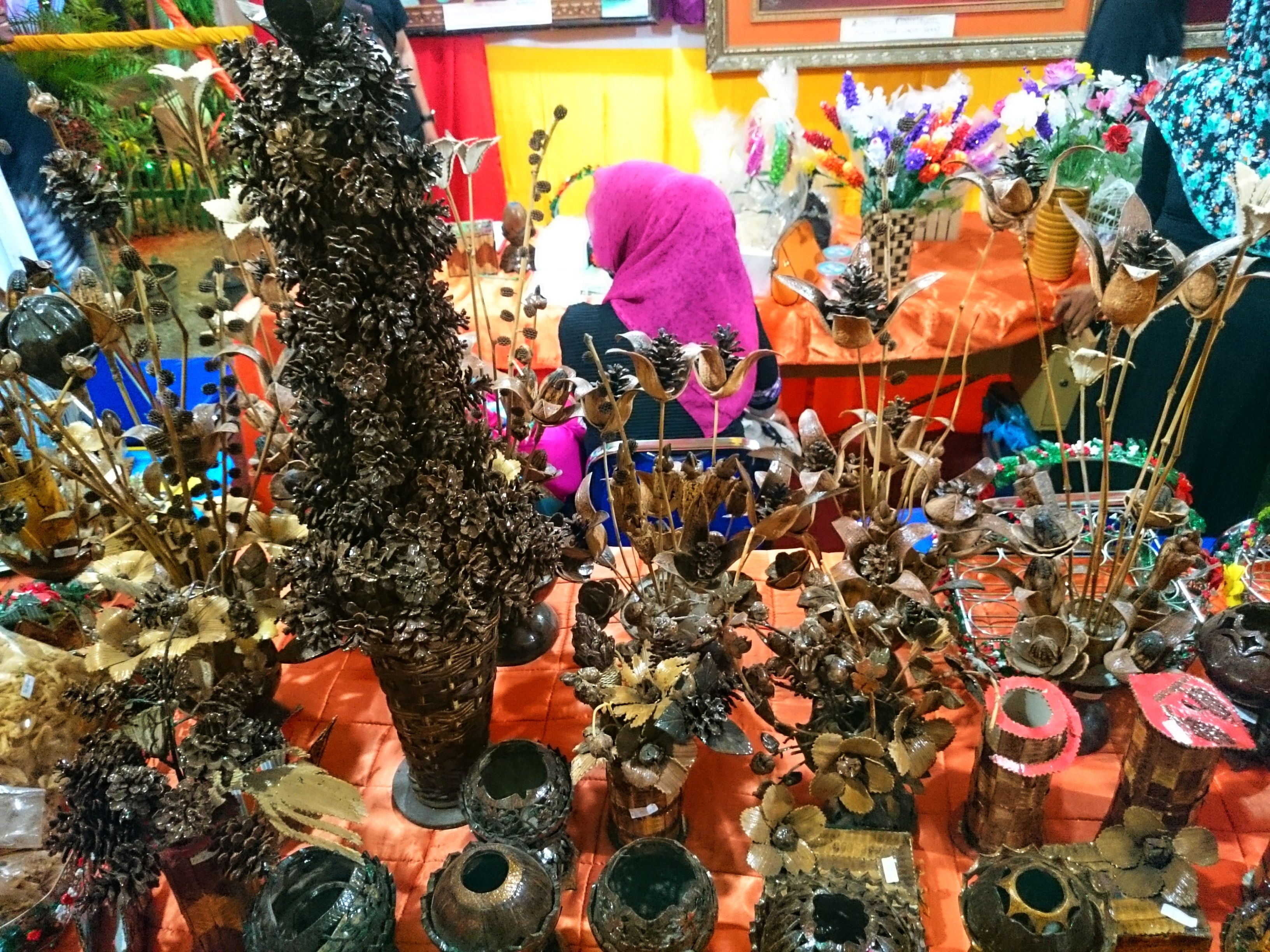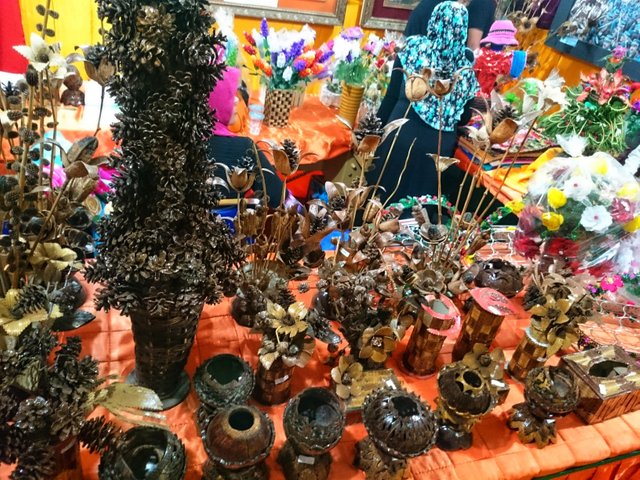 Ini adalah beberapa kreasi yang saya tampilkan secara umum yang terdiri dari bunga, kotak tisu, hiasan-hiasan lain yang dirangkai menggunakan tumbuh-tumbuhan, kayu, batok kelapa dan beberapa lempengan tumbuhan lainnya yang dikeringkan, dihaluskan dan dicat menggunakan plitur.
These are some of my publicly-made creations consisting of flowers, tissue boxes, other ornaments strung together with plants, wood, coconut shells and some other dried, mashed and painted plates.
---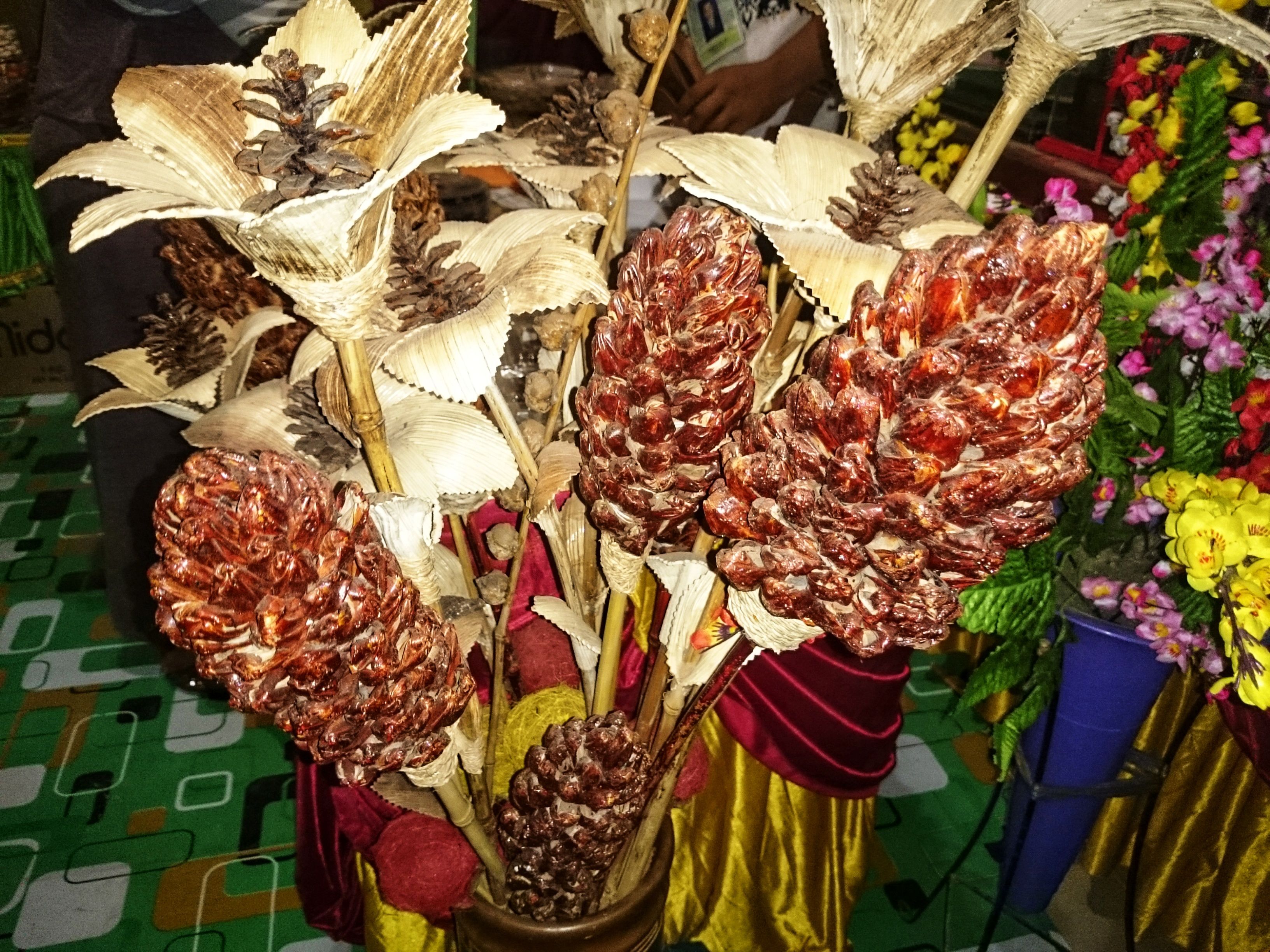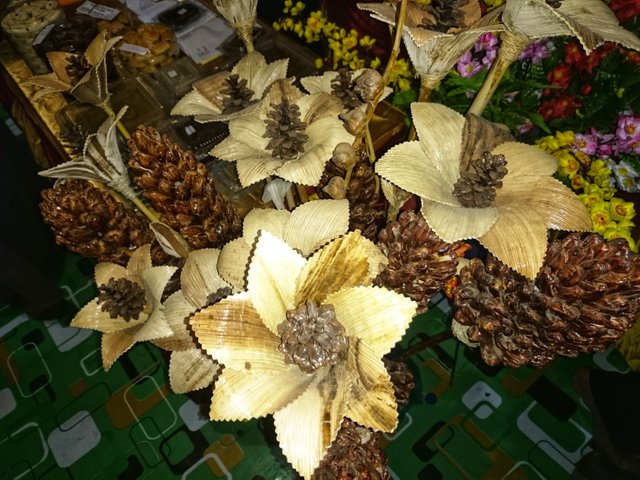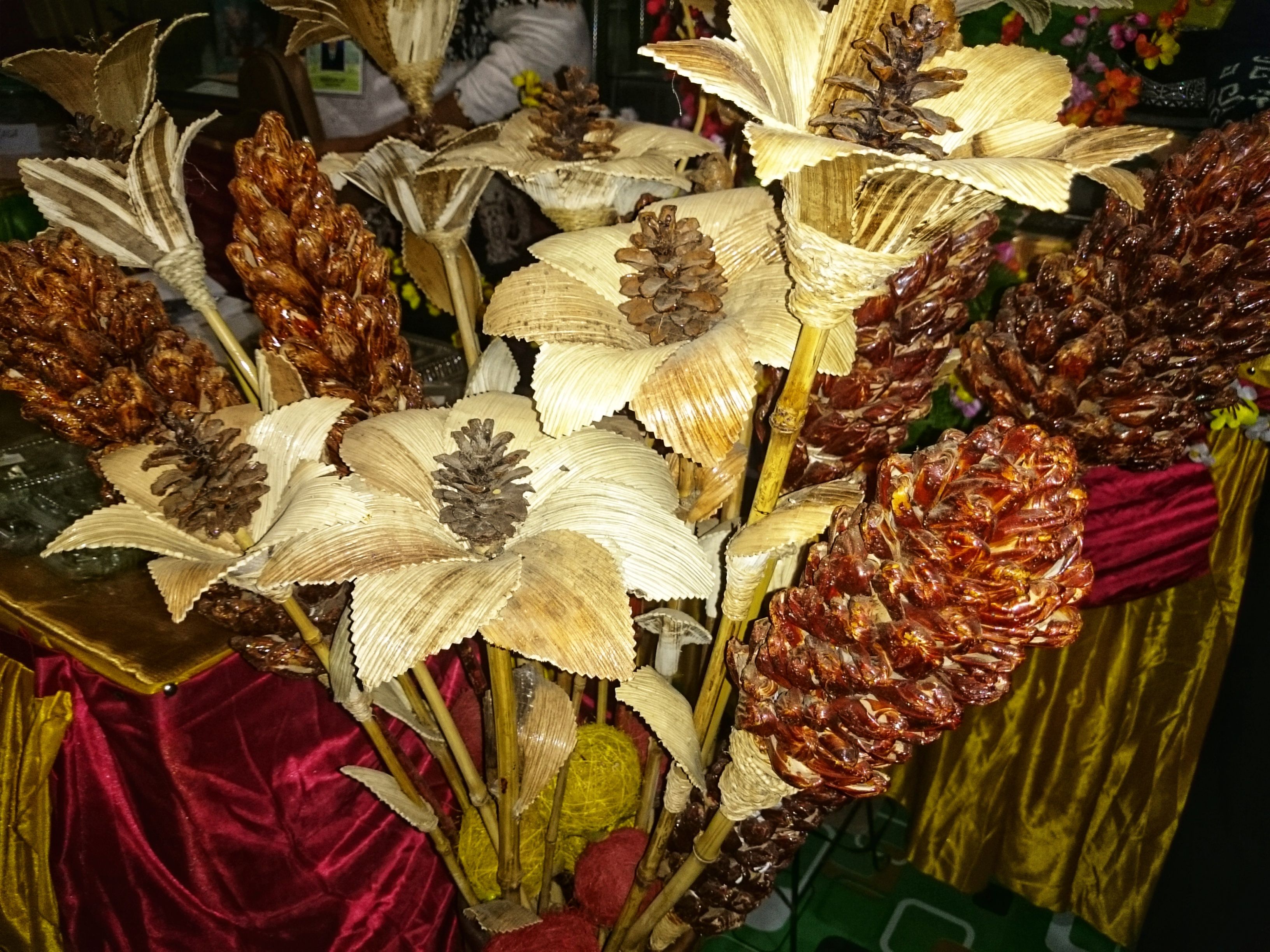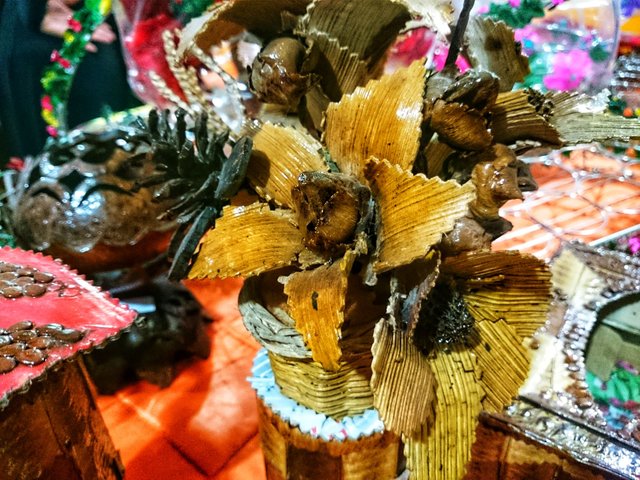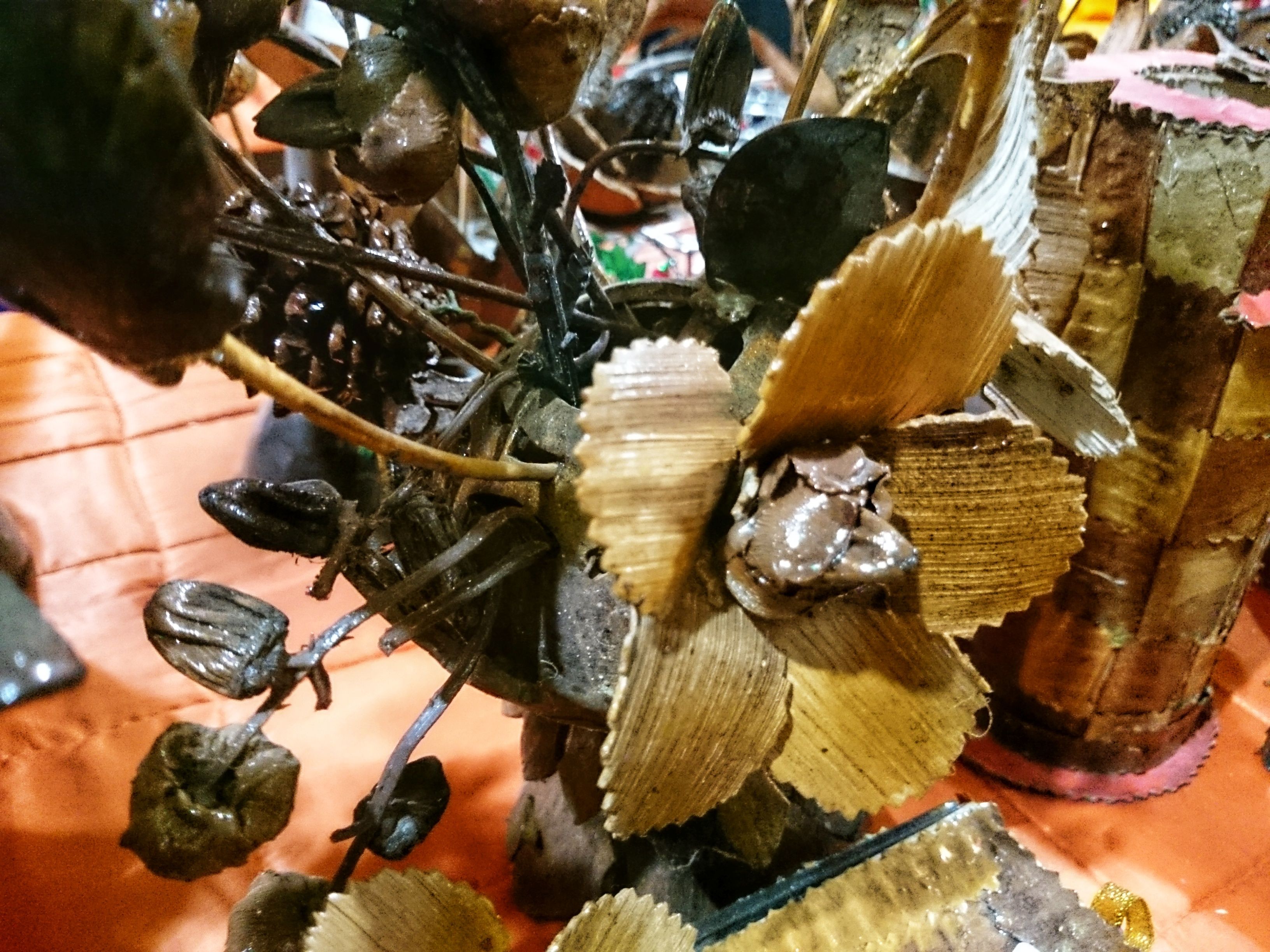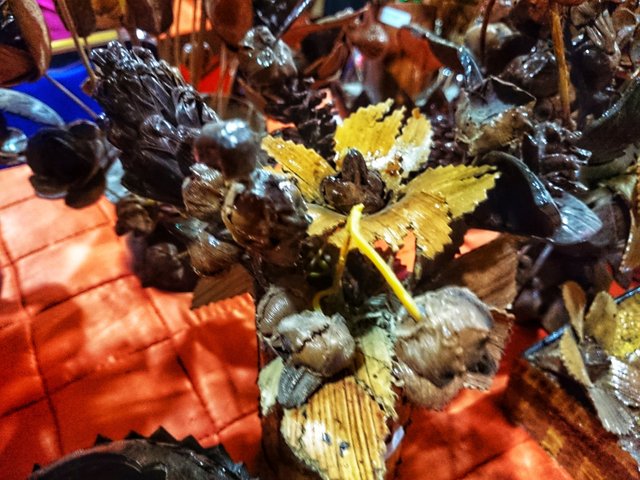 Ini adalah beberapa jenis bunga yang rangkai dari batok kepala, buah nipah, tandan kelapa yang tempel-tempel, lalu dicat sedemikian rupa dengan menggunakan cat plitur.
These are some types of flowers from the shell of the head, palm, coconut bunches are pasted, then painted in such a way by using paint plitur.
---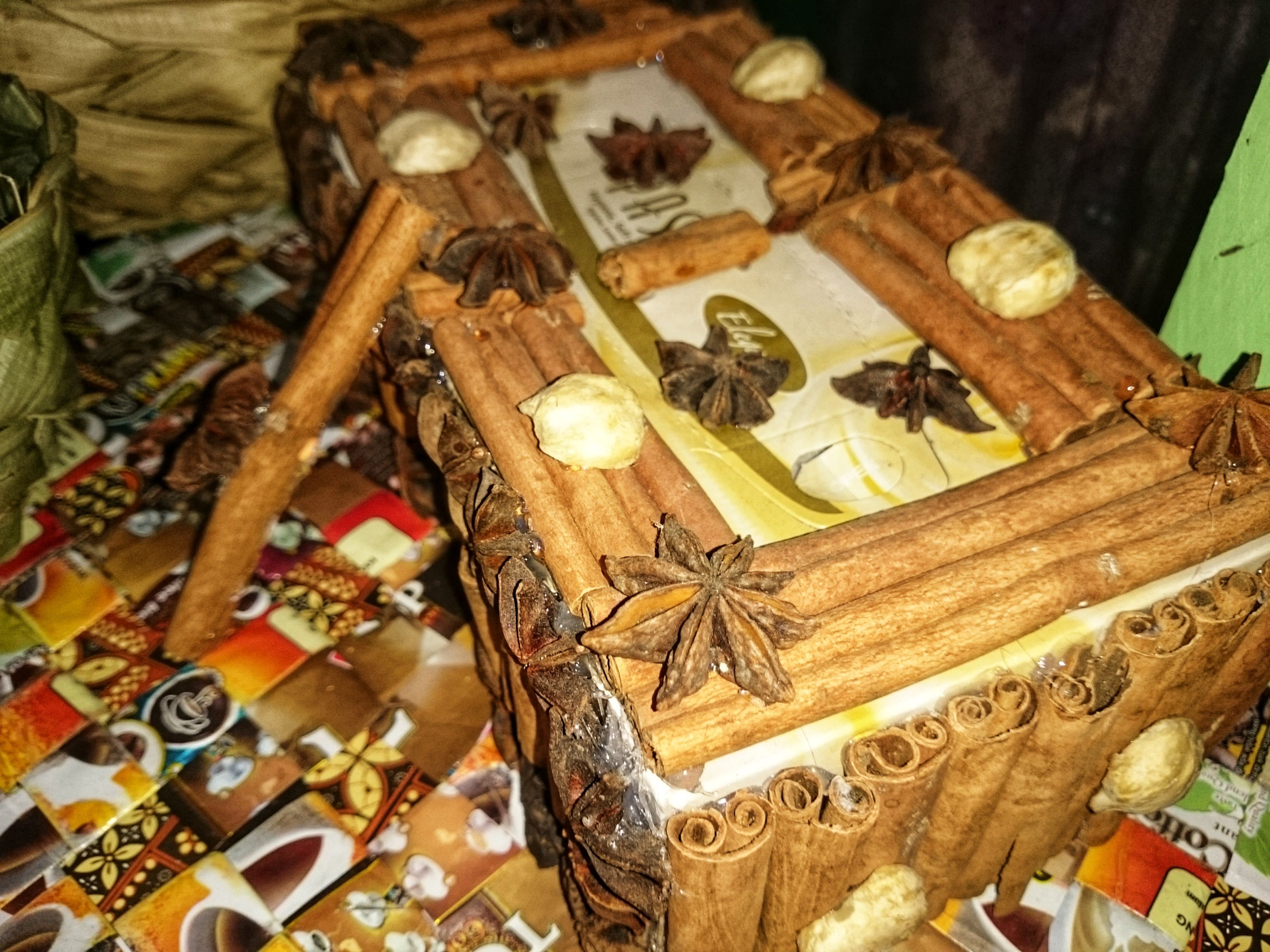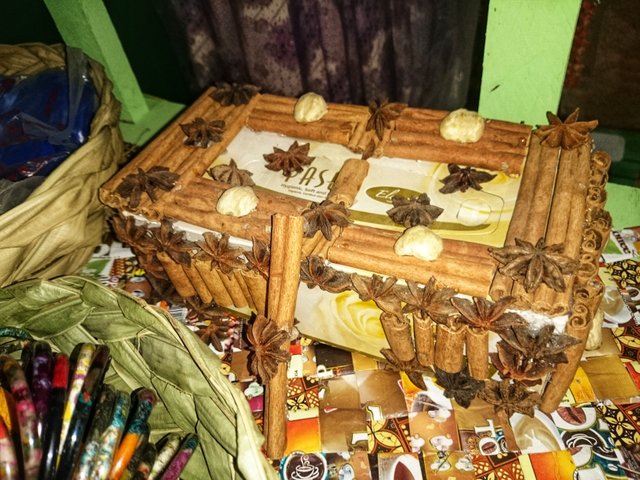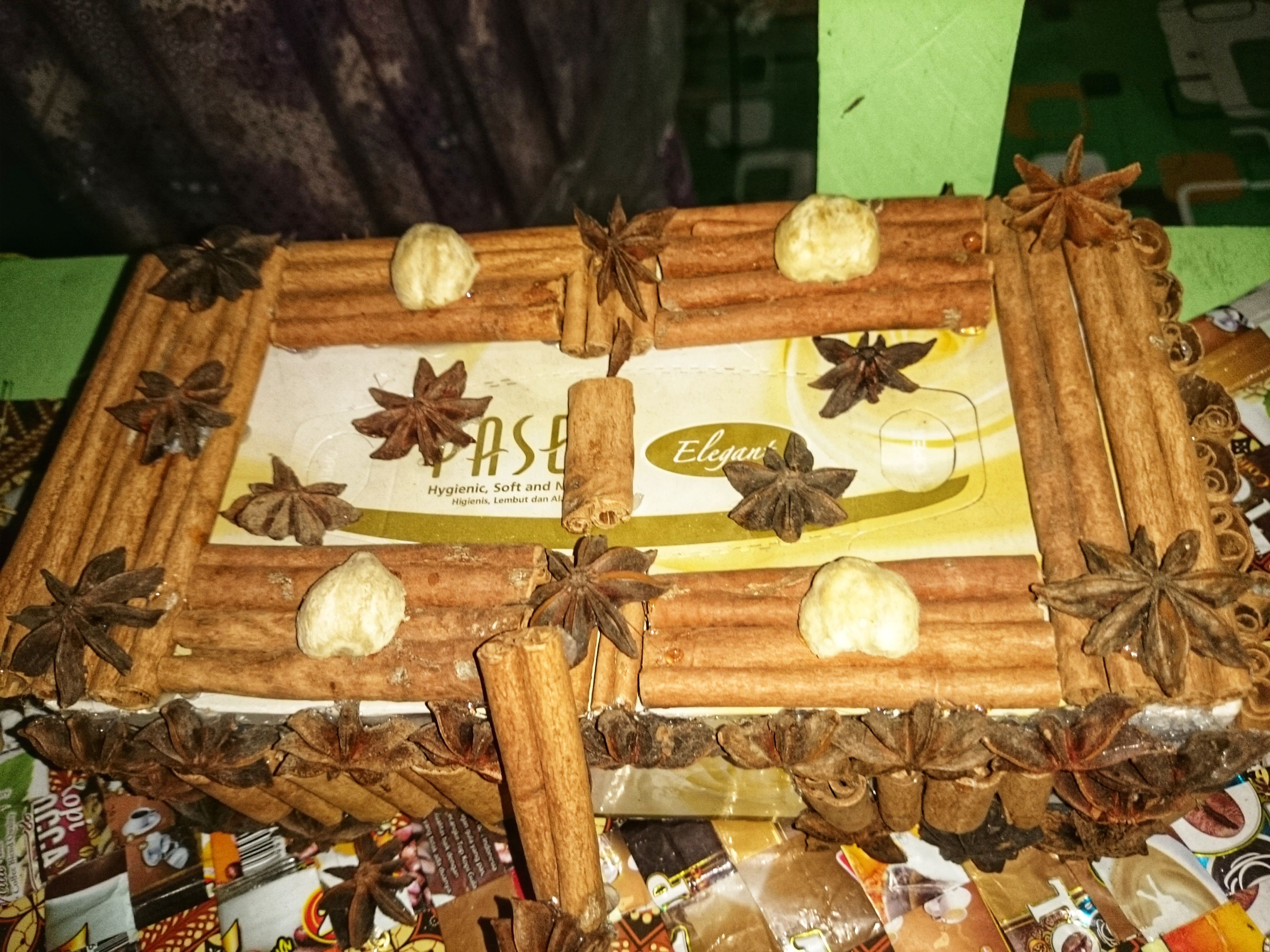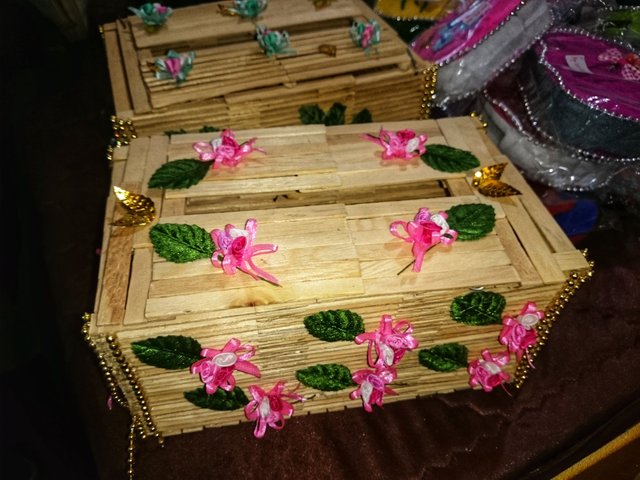 Diatas ini adalah kotak tisu yang dibuat menggunakan rempah-rempah masakan yang tempel-tempel pada kayu sebagai pembalut dasar.
Above this is a tissue box made with cooking spices that stick on wood as a base pad.
---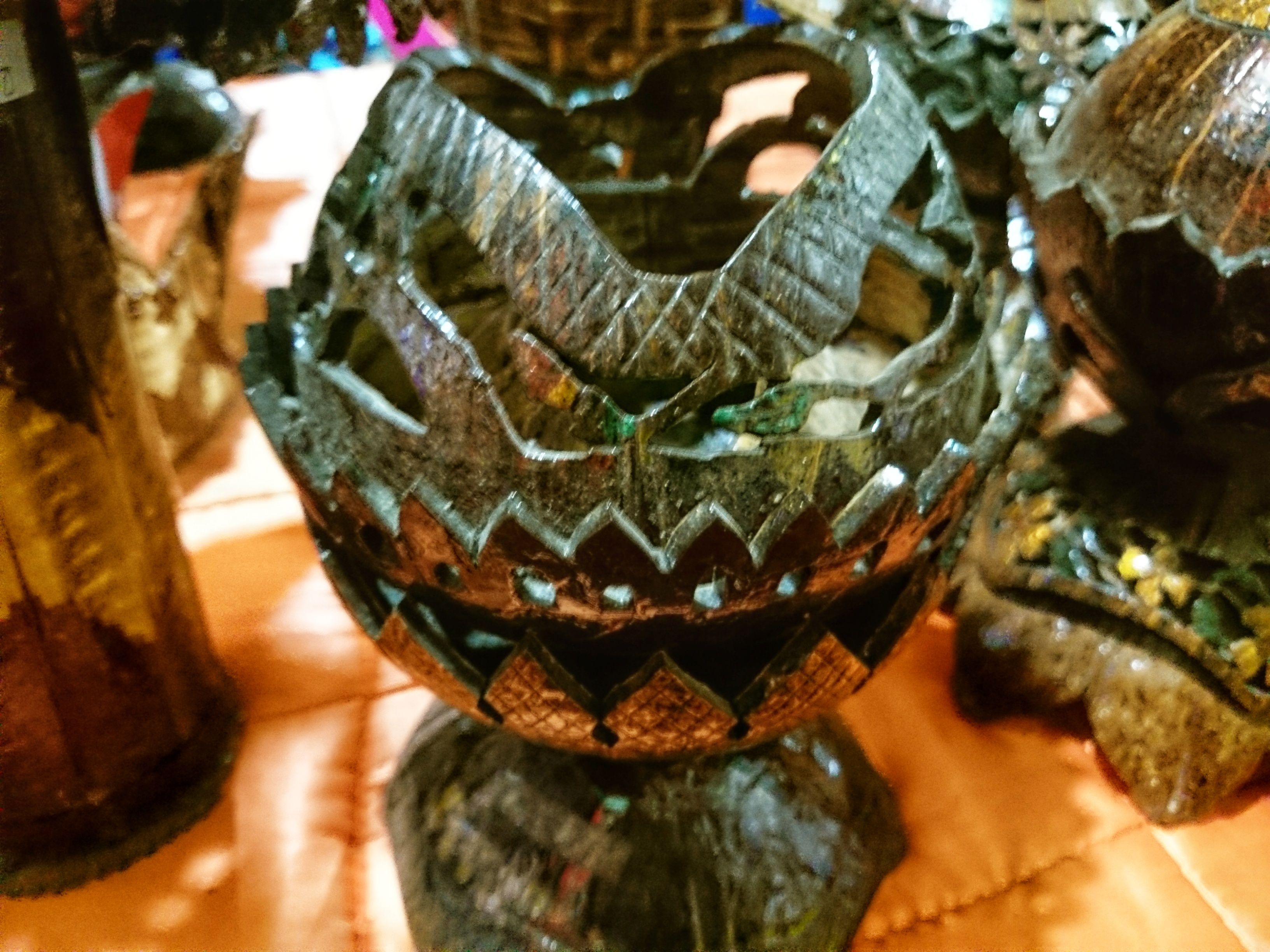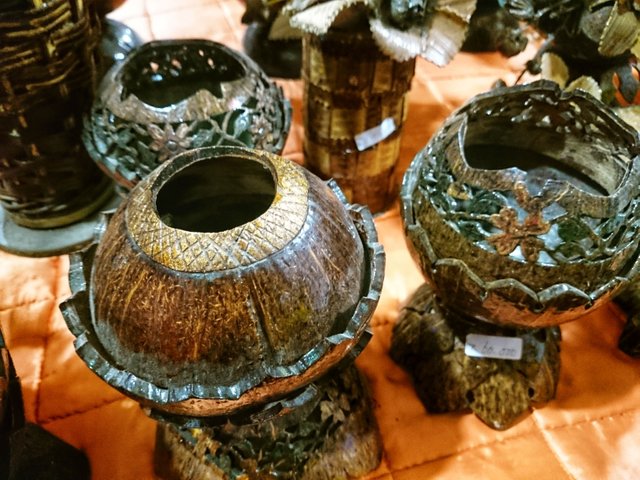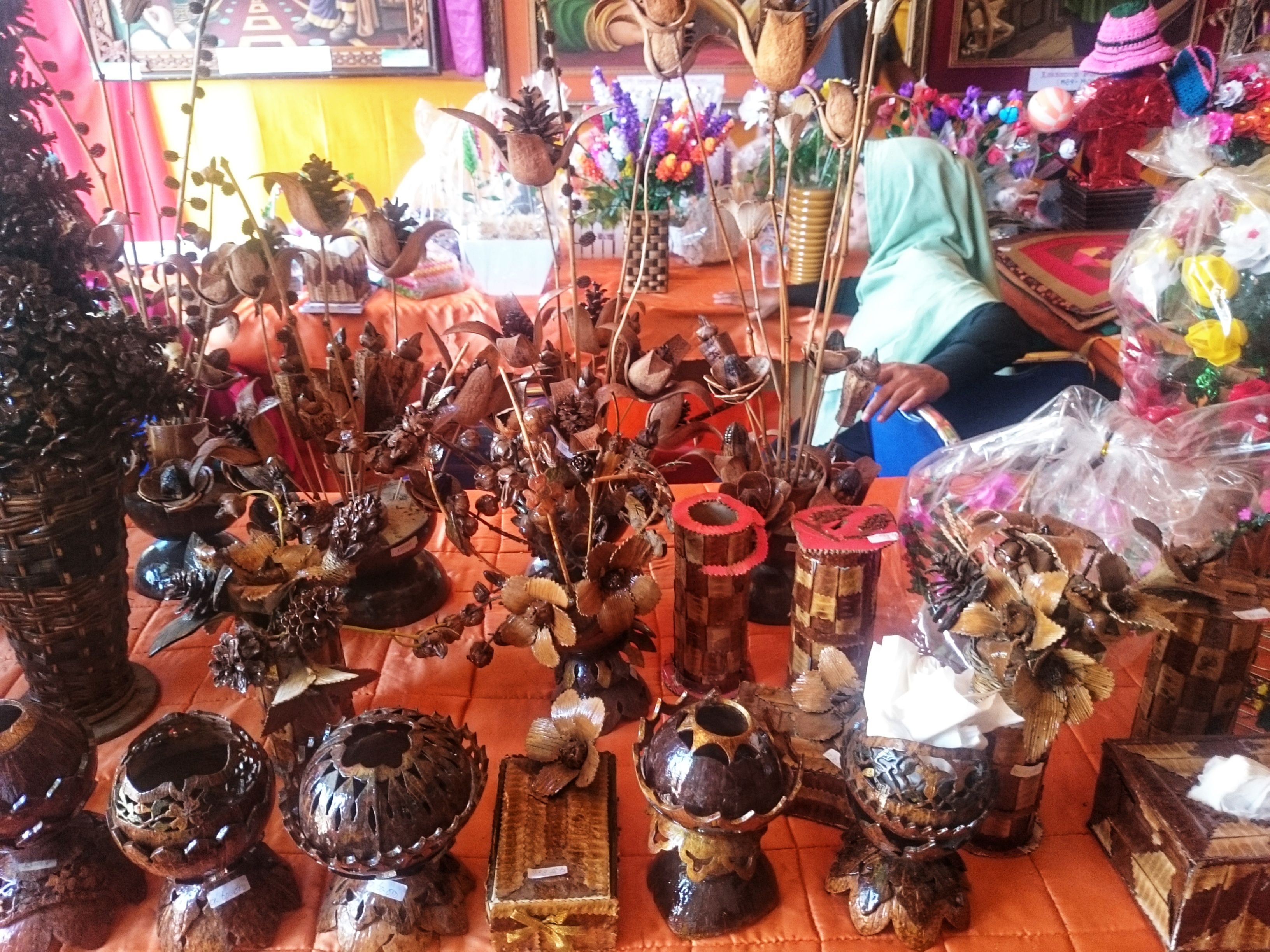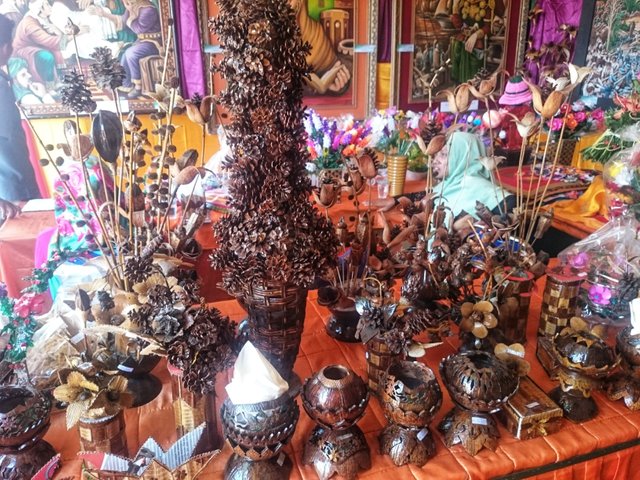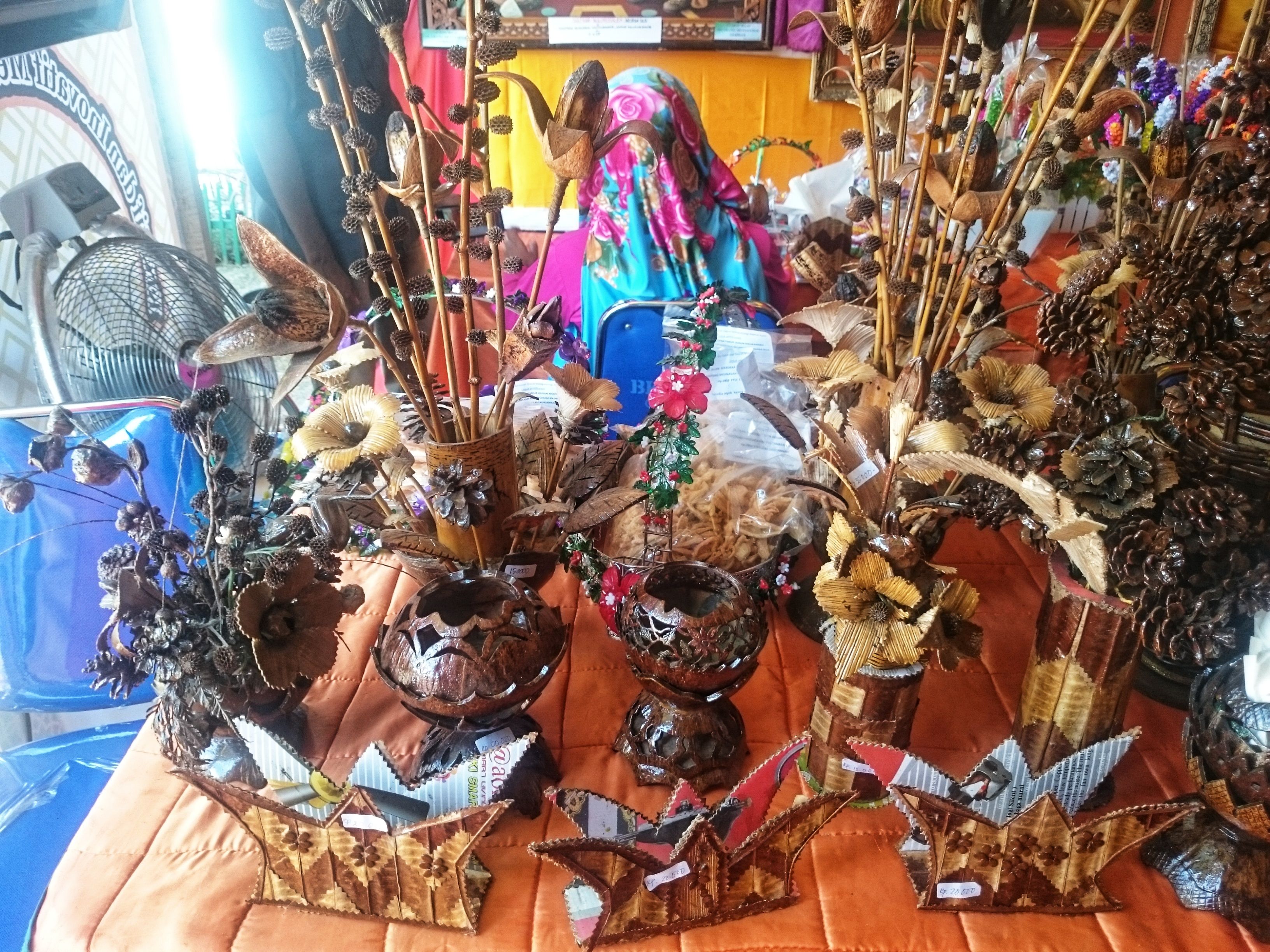 Yang terakhir ini adalah kotak tisu dengan bentuk bulat, berbentuk motif pintu Aceh dan juga beberapa bunga hiasan yang dirangkai menggunakan pecahan-pecahan kayu, yang tempel-tempel, lalu dihaluskan menggunakan kertas pasir dan kemudian baru dicat menggunakan cat plitur.
The last one is a box of tissues with round shape, shaped Aceh door motifs and also some ornate flowers are strung together with wood fragments, paste-paste, then smoothed using sand paper and then painted with plitur paint.
Kreasi-kreasi unik dan indah tersebut menggambarkan bahwa banyak sekali anak-anak desa di Kota Lhokseumawe yang memiliki kemampuan khusus dalam berkreasi. Ini merupakan wujud nyata yang patut dipertahankan dan diperhatikan oleh kalangan pemerintahan dan juga kalangan pembisnis agar terus mengembang potensi yang ada pada anak-anak desa tersebut. Dengan demikian ekonomi masyarakat kelas menengah kebawah juga terperhatikan dengan baik.
Demikianlah beberapa fotografi dan sedikit ulasan saya mengenai kreasi unik dan indah yang dihasilkan dari pameran Gampong Expo Kota Lhokseumawe. Kiranya ini bisa bermanfaat buat teman-teman steemian khususnya.
---
English
---
Dear Steemians friend...
The accompaniment of prayer and hope that steemian friends are always given the health of the body, the health of mind, the happiness and also always in the protection of God Almighty. I always try to write in every beginning of my blog writing so that we always be a better man.
On this occasion I would like to show my steemian friends about some photography creations of village children that were shown at the Gampong Expo of Lhokseumawe which was held some time ago.
Gampong Expo which was held under the Community Empowerment Department of Gampong (DPMG) for five days in Larangan Hiraq Kota Lhokseumawe. The cast was attended by 68 villages located in Lhokseumawe City, with the aim of exhibiting village children's handicraft, tourism, culinary and cultural products.
There are so many exciting things that are shown during those five days, but I just take some unique photo creations that are born by the hands of the village children who look very beautiful, neat, and feasible when marketed in the international craft market. Because at the Gampong Expo exhibition there are thousands of unique and beautiful types of creations they display from my observations for several days.
These unique and beautiful creations illustrate that many village children in Kota Lhokseumawe have special abilities to create. This is a tangible form that should be maintained and noticed by the government and also the business community to continue expanding the potential that existed in the children of the village. Thus the economies of the middle class people down are also well noticed.
Thus some photography and my little review of unique and beautiful creations produced from the exhibition Gampong Expo Kota Lhokseumawe. May this be useful for steemian friends especially.
---
Thanks For Visiting
I Hope You Like It
Have a Wonderful Day ♨