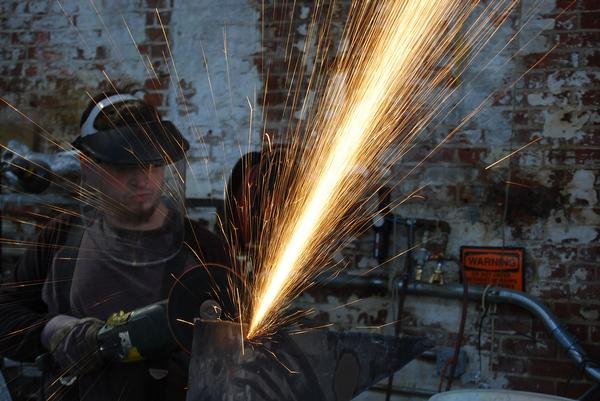 In the years of 2007 and 2008 I was working in a professional bronze casting art foundry. I found meny photos and thought it would be a great oppertunity to explain and show the process of lost wax casting on a large industrial scale. First a silacone
rubber was put over a clay sculpture. Great care was taken not ruin any fine detail of the sculpture in clay. Then after the rubber mold has dried someone makes a plaster mold for reinfocing and stabalize the rubber mold inside. This can be done with mesh or straw and normal plaster.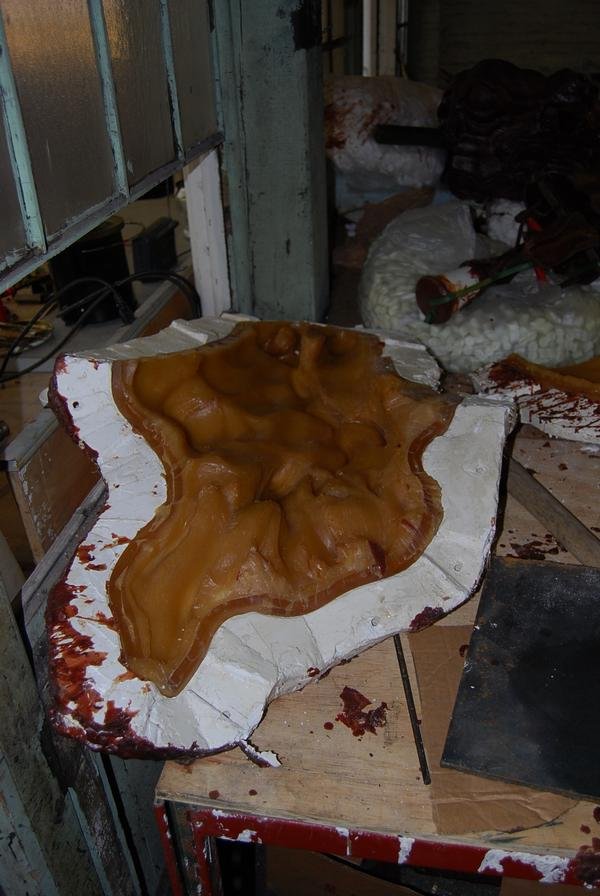 From That mold, large wax castings can be drawn out in multiples by useing wax built up at around the inside of mold. The next step is to create a down shoot for the pattern to attach too and not take the full poor of metal.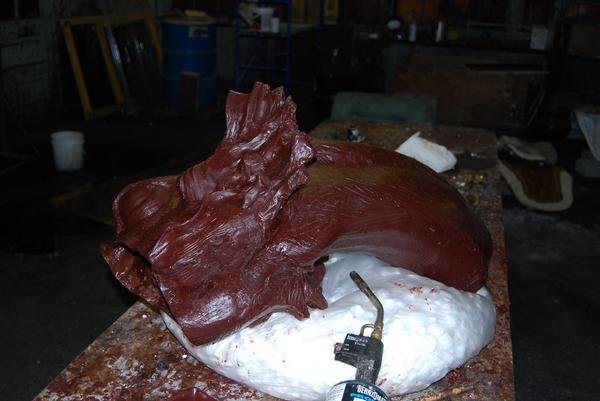 It will look like this. it will have a cup to poor into.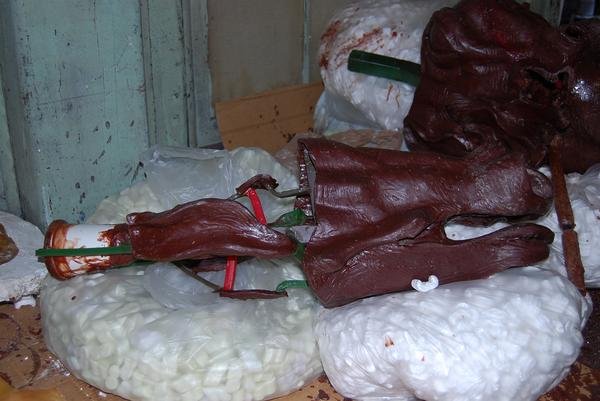 Then from this point you can create a ceramic shell from a slurry glue and ceramic sand granduals.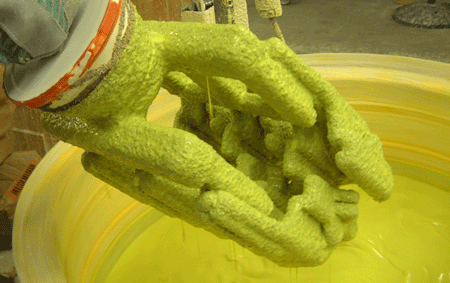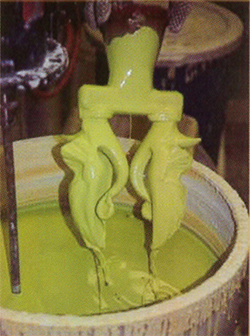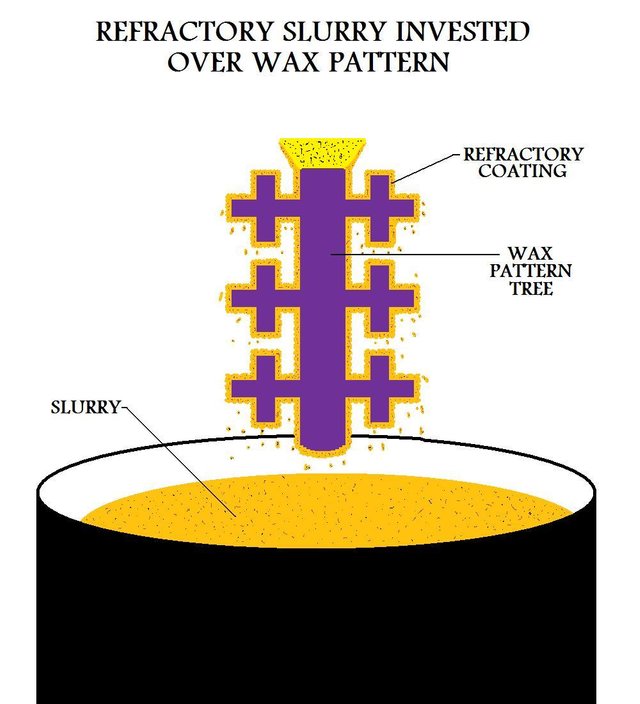 The diagram can show the process of creating a shell. several layers will need to built up your ceramic shell. Then from there you can cut the tops from the ceramic shell and place them carfully in a blast furnass. The wax will melt, pour out, and you will be left with your empty shell.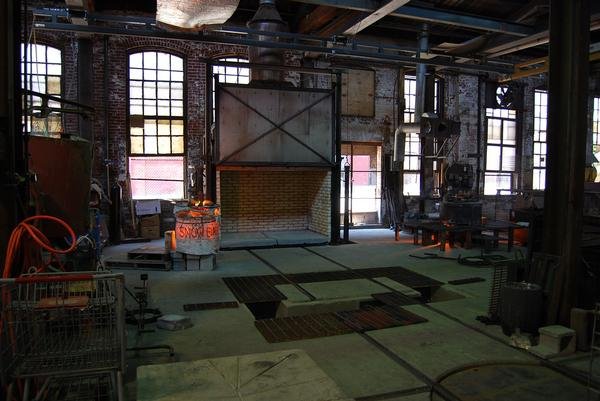 Then when your pouring metal is up to a liquid tempiture ( 2200°F ) for bronze.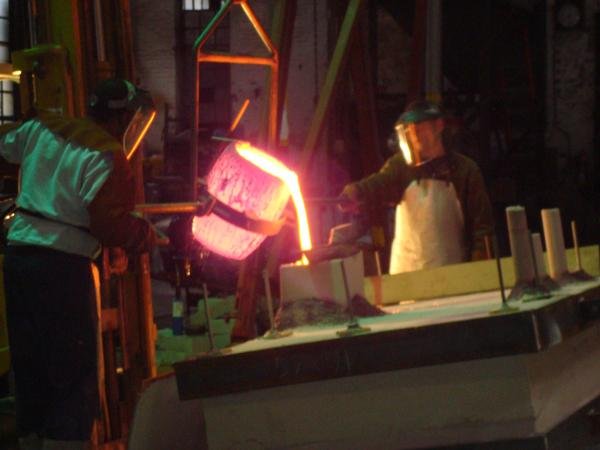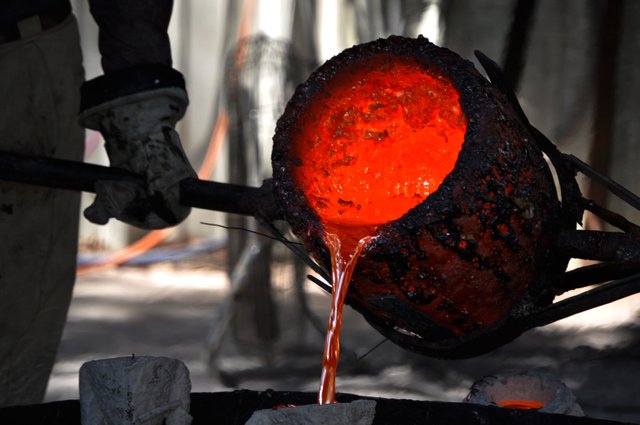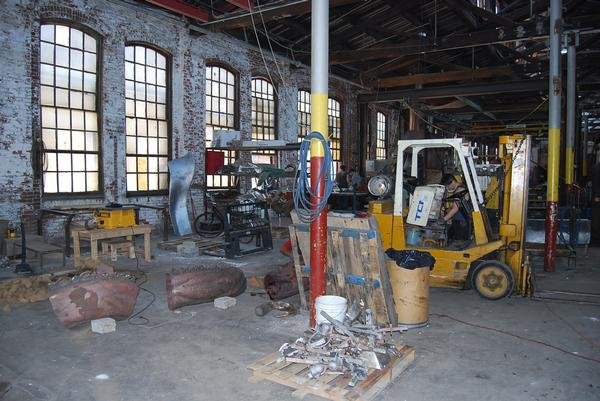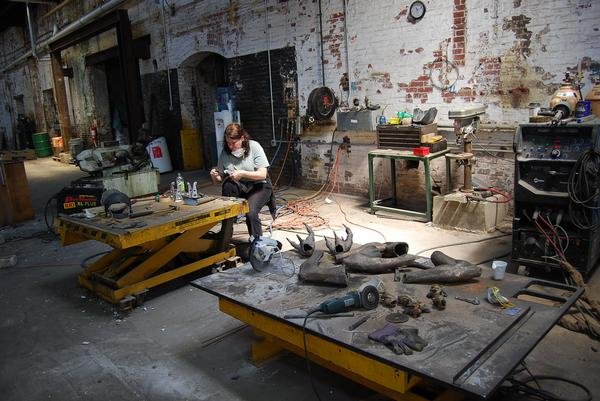 After pouring the metal in and letting it cool into a solid. Then the ceramic shell can be broke away and you are left with your metal cast pieces. These are some pictures of peices of the four bronze dragons that are now in china-town of Philadelphia. PA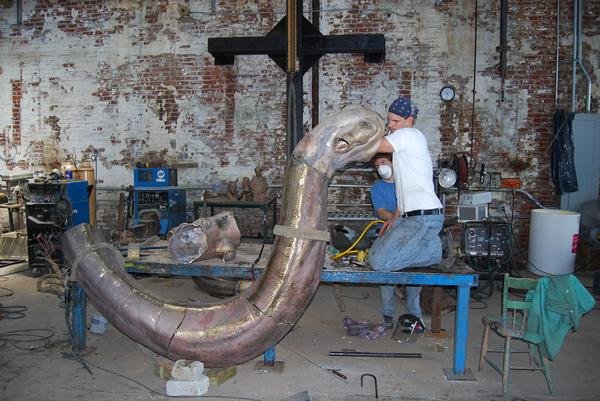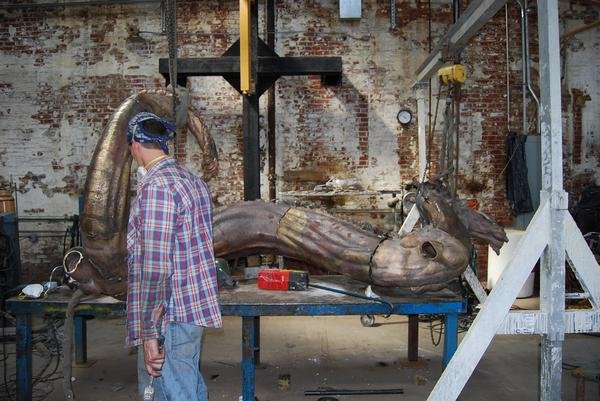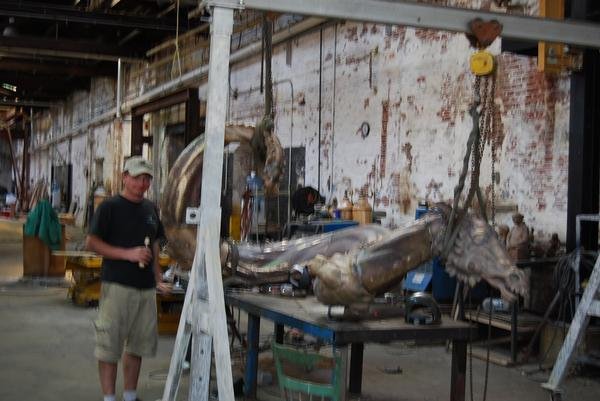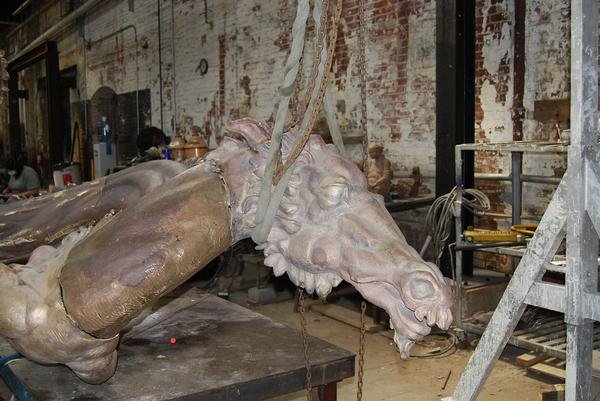 After the segmants are fully welded together and the pattern of the surface are astheticly matched, The surface is heated and chemicals are added to change the color of the metal. This is called a patina.
Here are some pictures of the finnished casted dragons with a blue-green patina. You can see these amazing sculptures in China-town Philadelphia PA.