I love to construct mandalas out of diverse materials and draw them in different media. For this one I chose to cut shapes out of a bedraggled vintage book and collage them on to a canvas.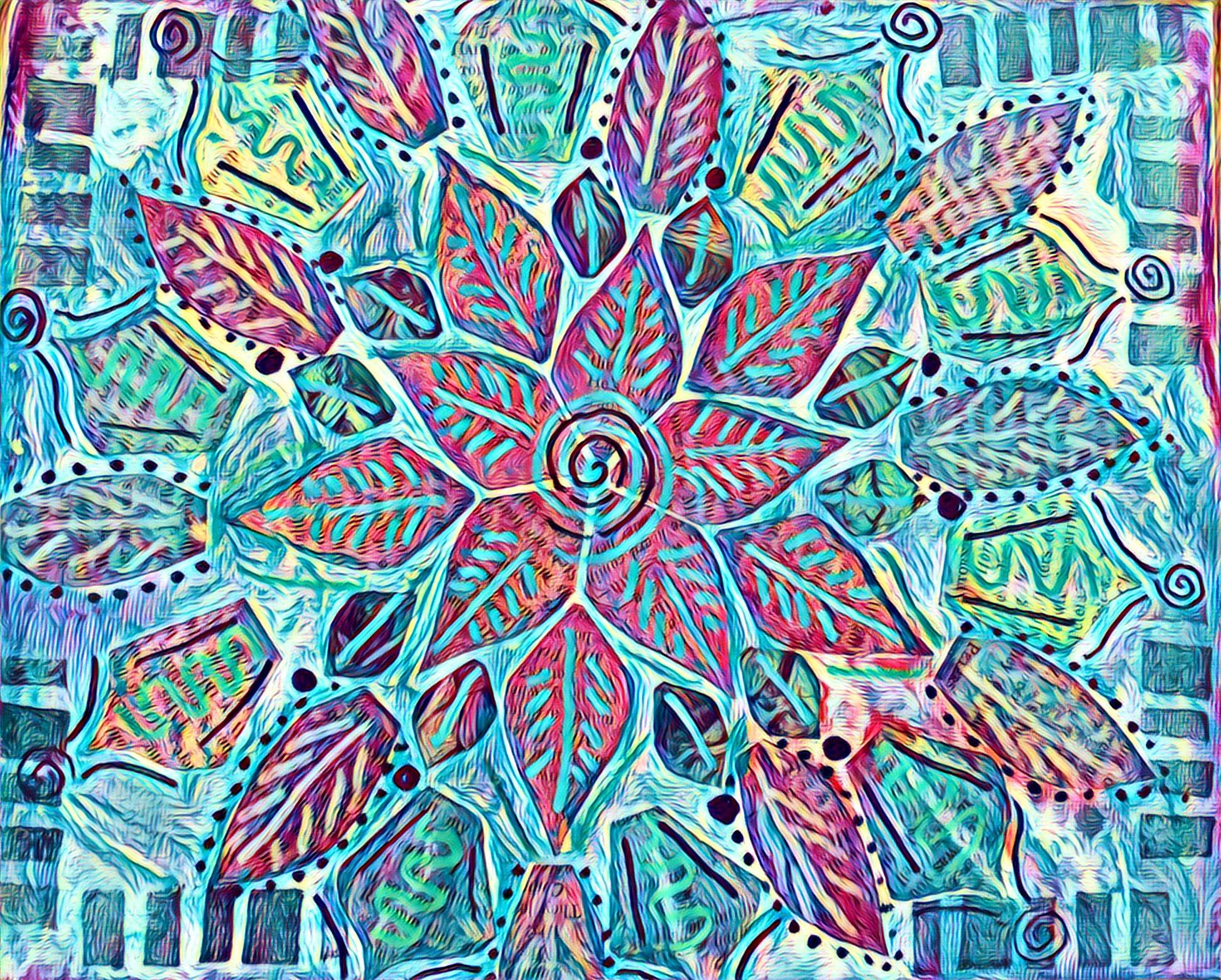 After cutting out the pieces, I sprayed them with alcohol inks and then glued them into a design on the canvas.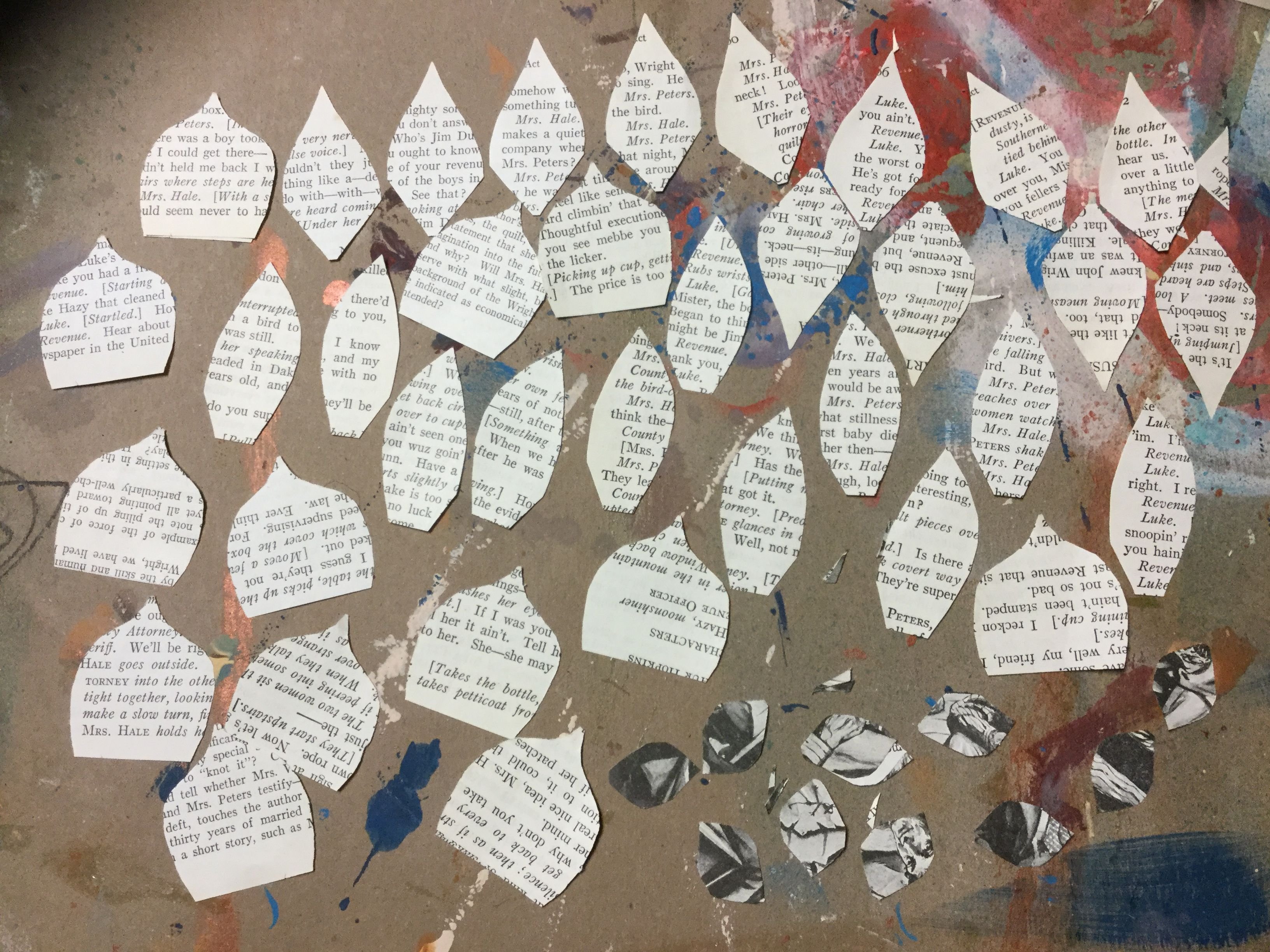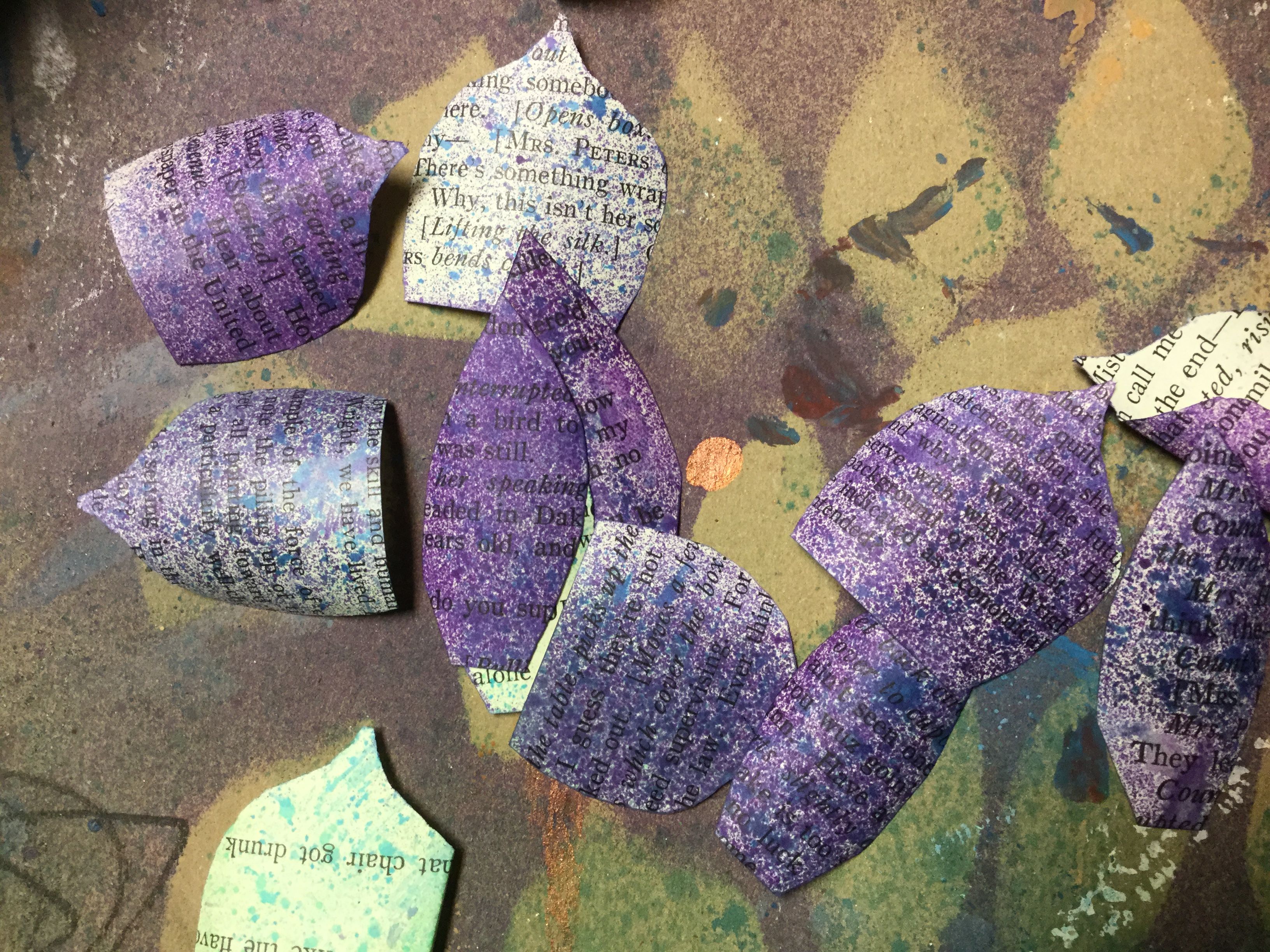 Then I painted around the shapes with watercolors and added details with chalk markers.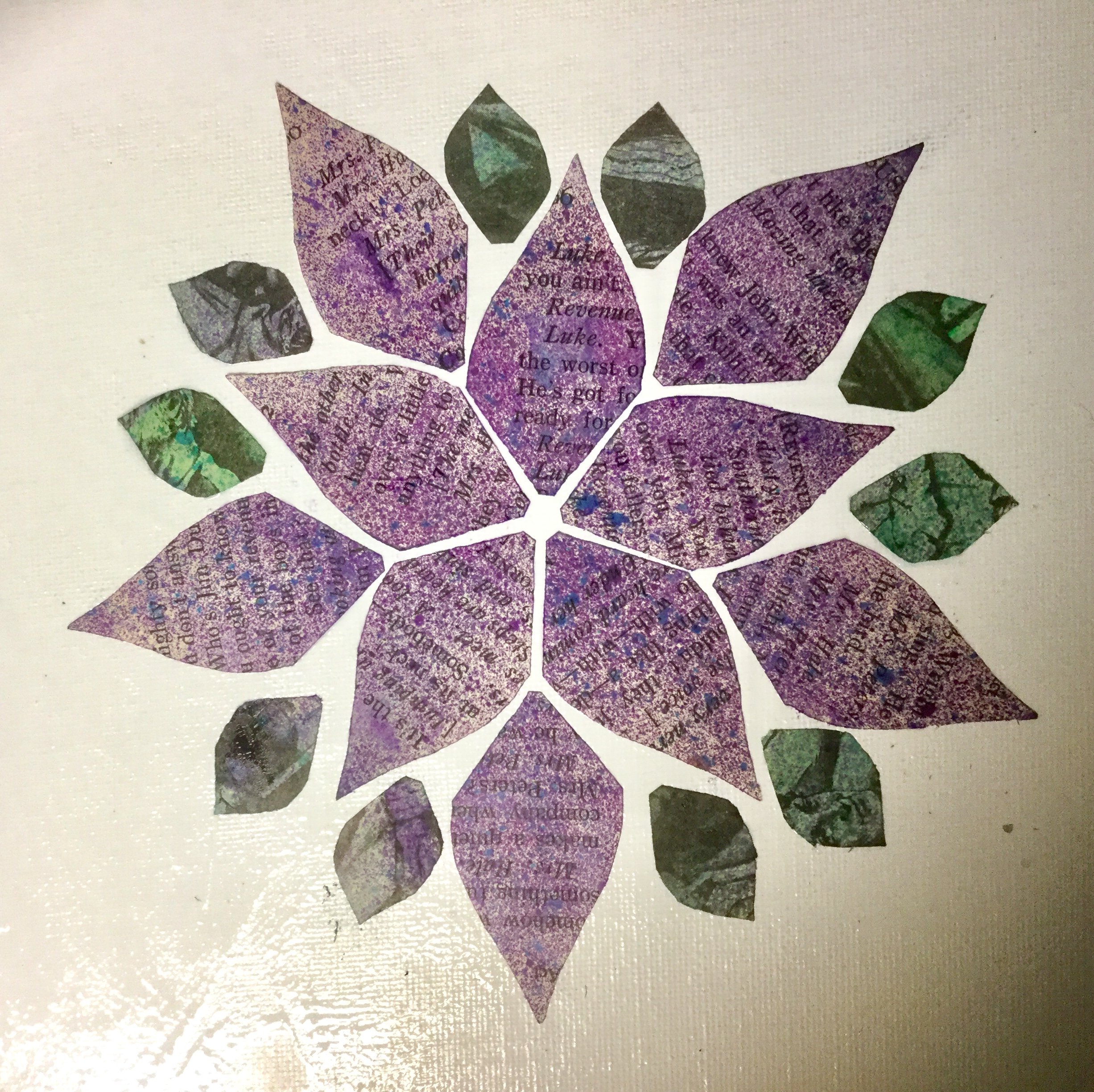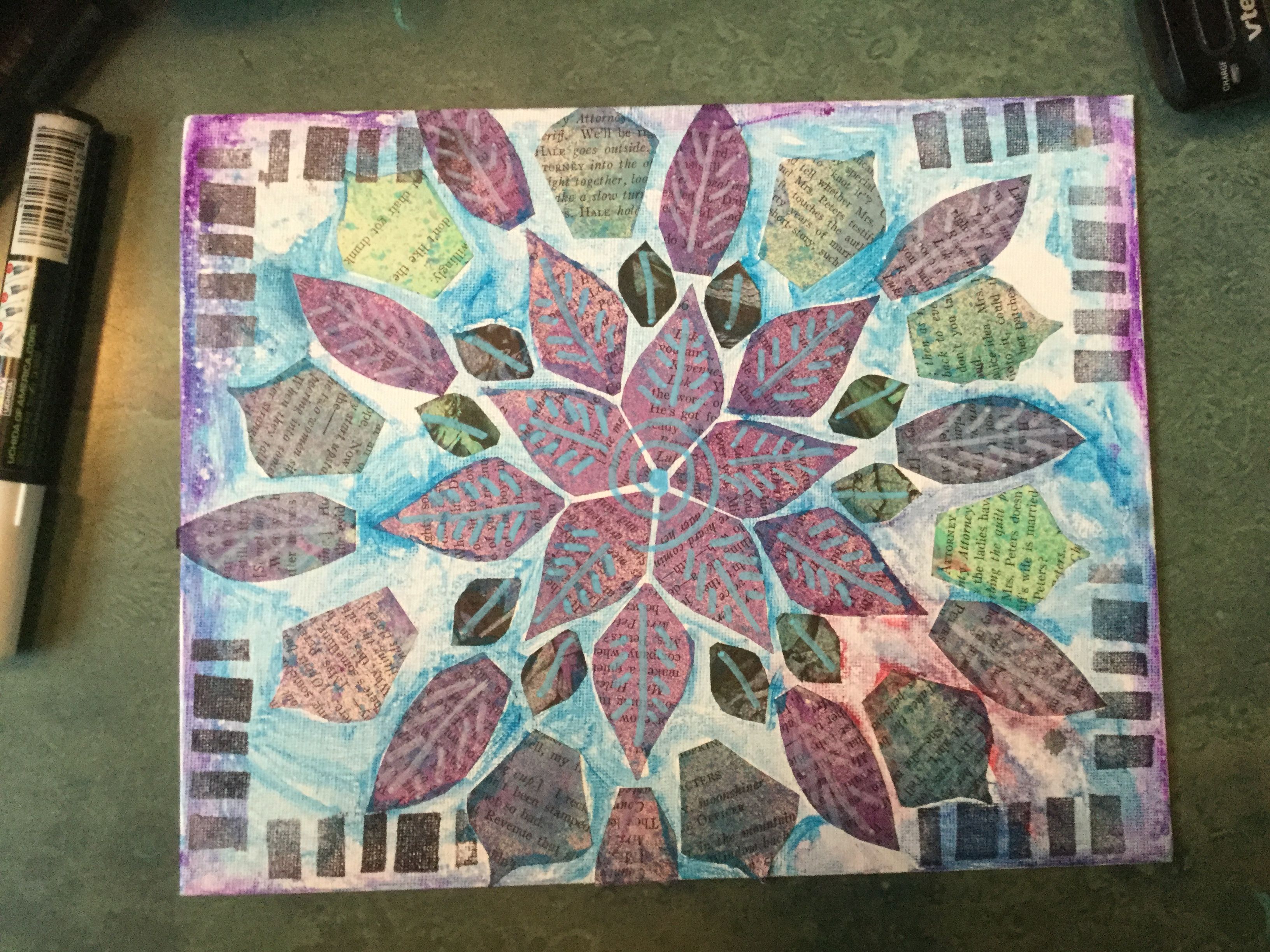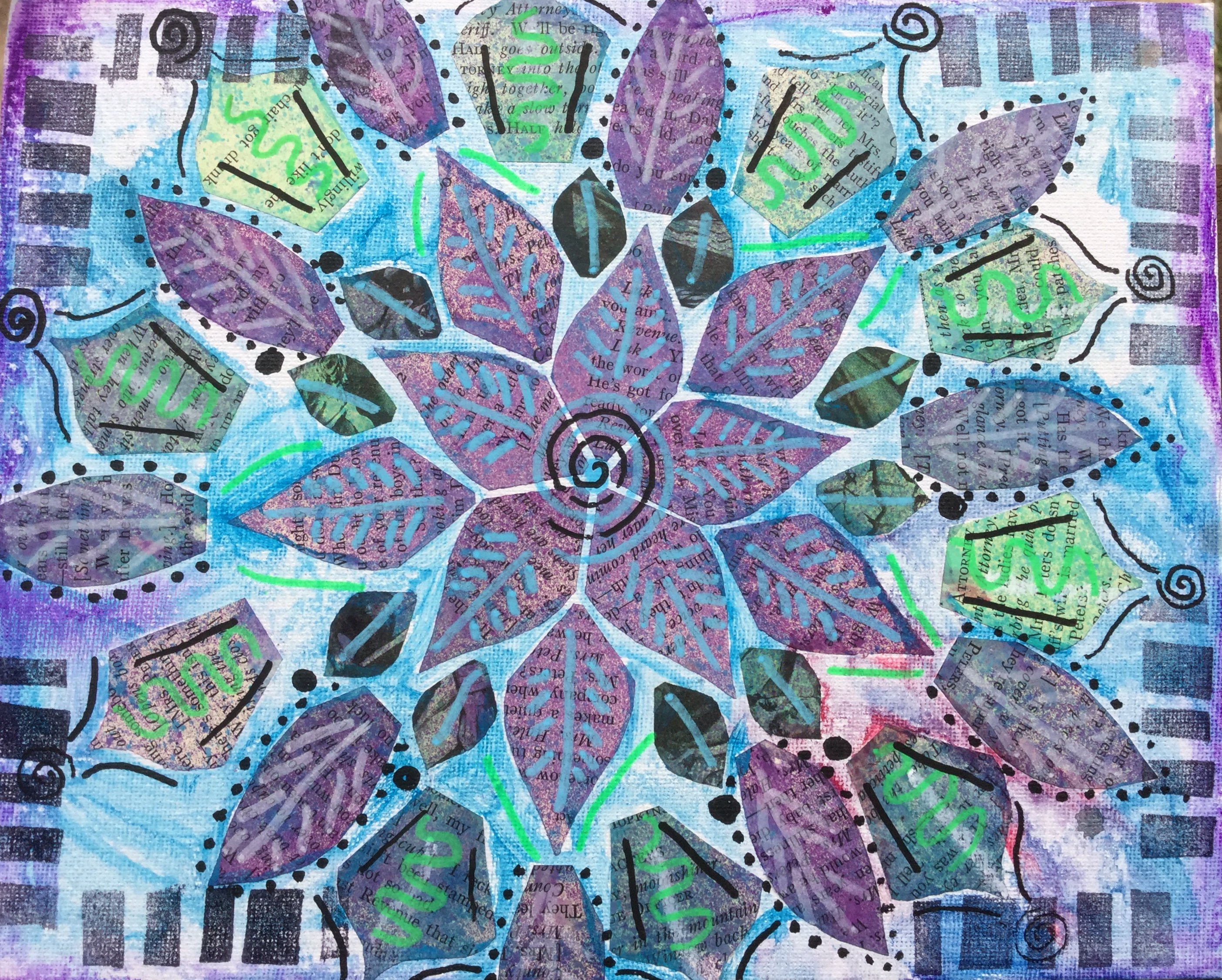 Then I opened the photo of it in my Prisma app on my iPad and added a trippy filter.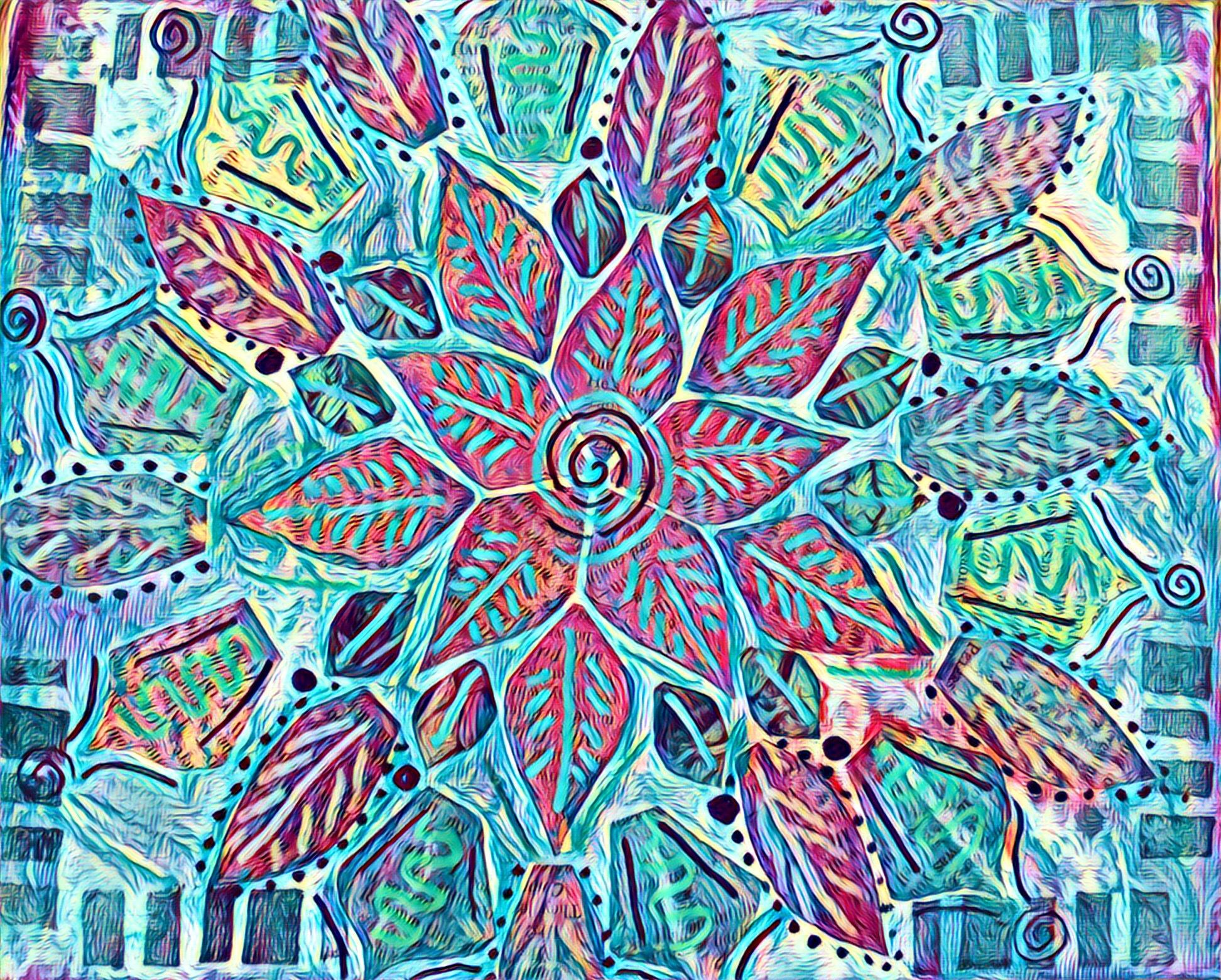 Thanks for stopping by!