Recycle Metal Art & Steampunk Sculptures
New York City, Bryant Park. Winter Village, Nov. 21028
Winter Village this year is filled with charming little shops that sell all kind of things, one more interesting than another. Tourists and non-tourists pass by and shop every day, all day long.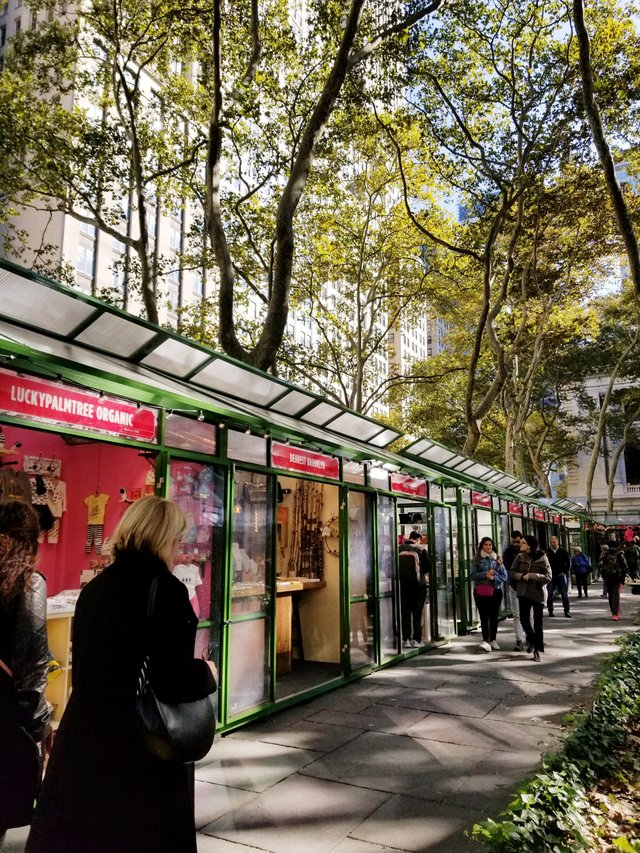 The most interesting shop for me is the Metal Park shop. That is because I am a wire sculpture artist myself.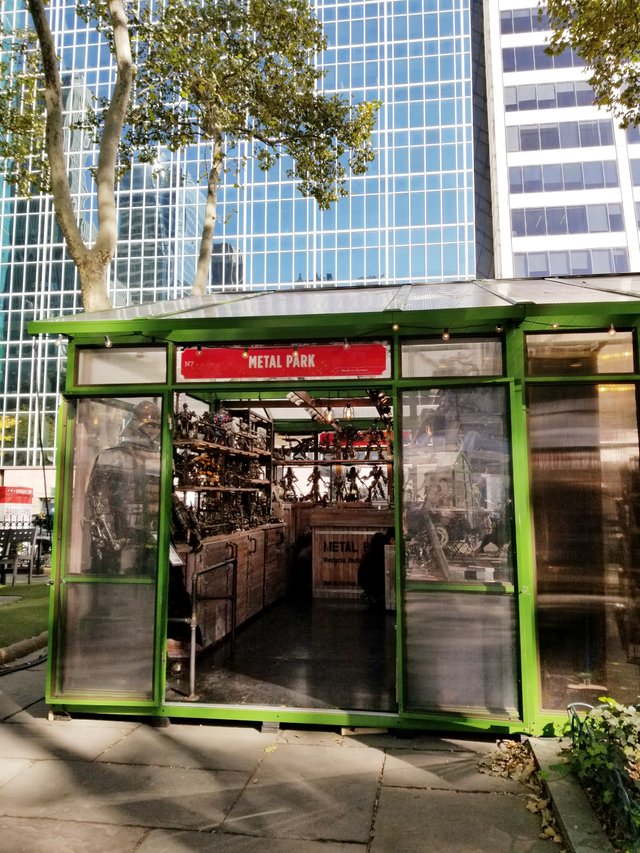 I am not the only curious one, people are lining up to enter this small shop, and you will shortly see why.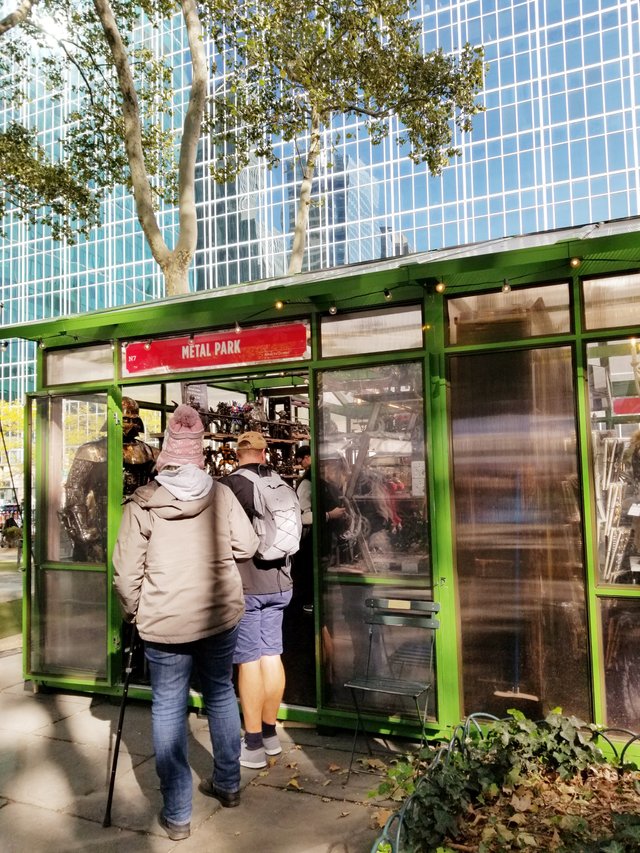 These are the two guys who run this particular shop. I asked them if they make the sculptures and they said these are pieces made by 10 artists.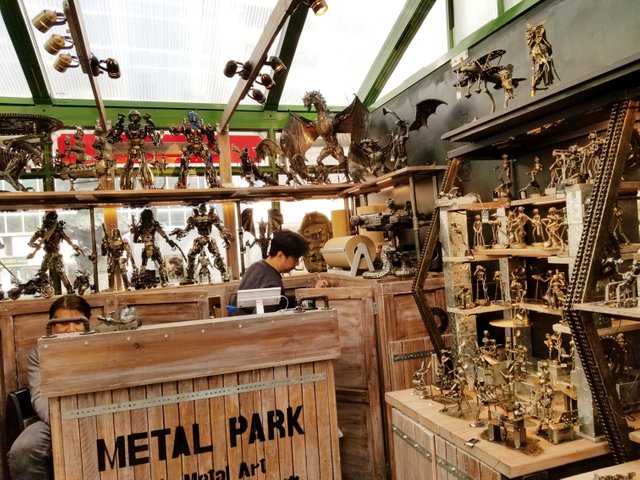 This impressive 7ft sculpture welcomes you at the entrance.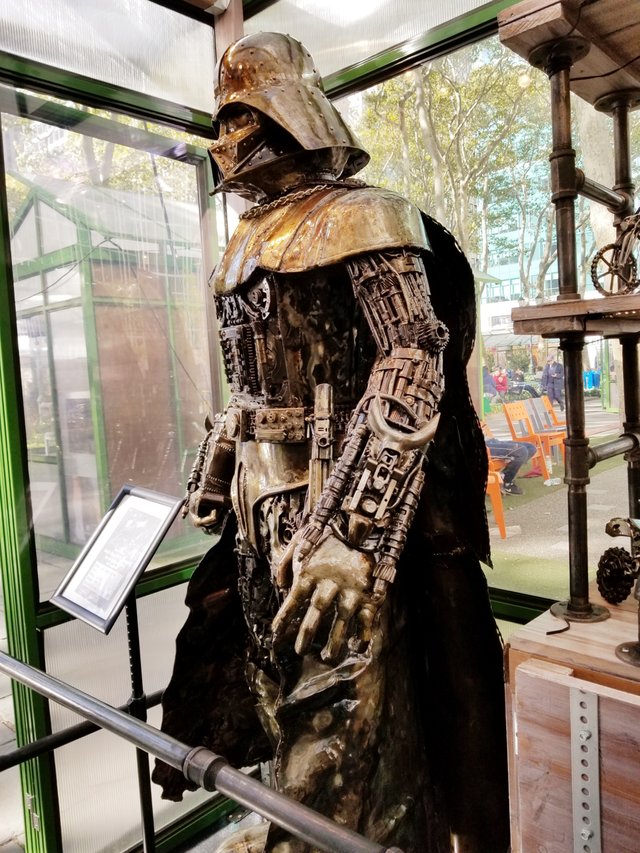 And here is the sign. One-of-a-kind recycled metal art, made out of motorcycle parts. 7 ft, 950 lbs.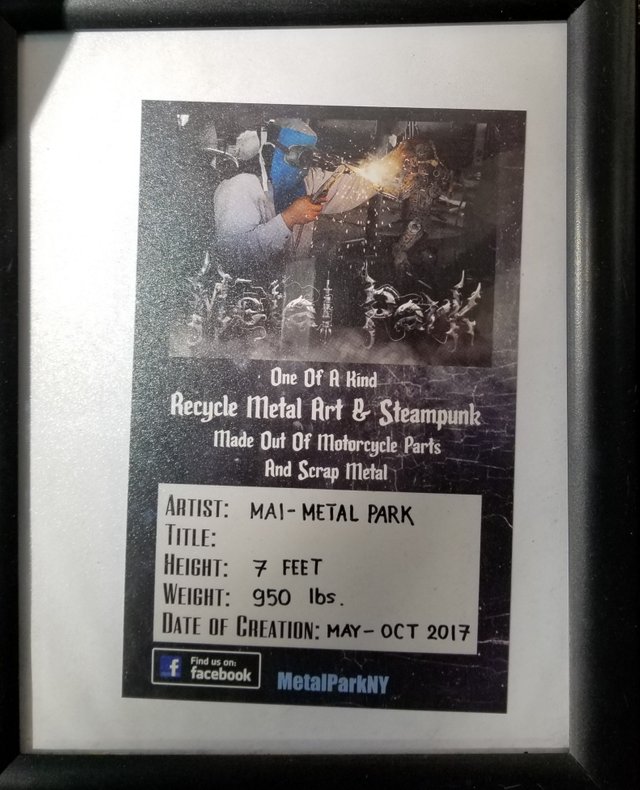 They let me take pictures of their stock. Check out these amazing pieces! You can see some tags with prices, in USD. I saw some small pieces for $5 too. I will definitely buy a few pieces for myself. I saw a dragon I loved, I don't understand how come I didn't take a photo, I guess I was too excited and in a rush to snap, snap, snap!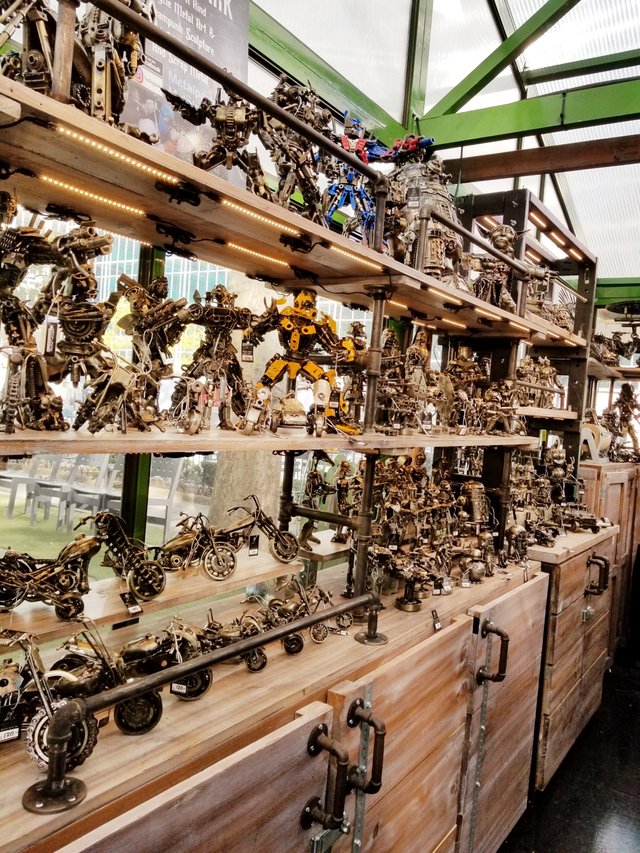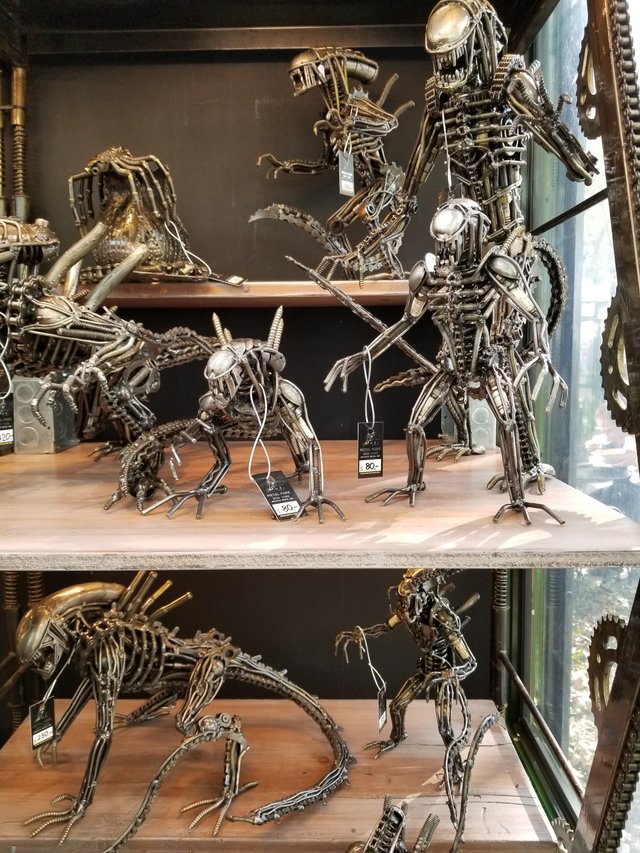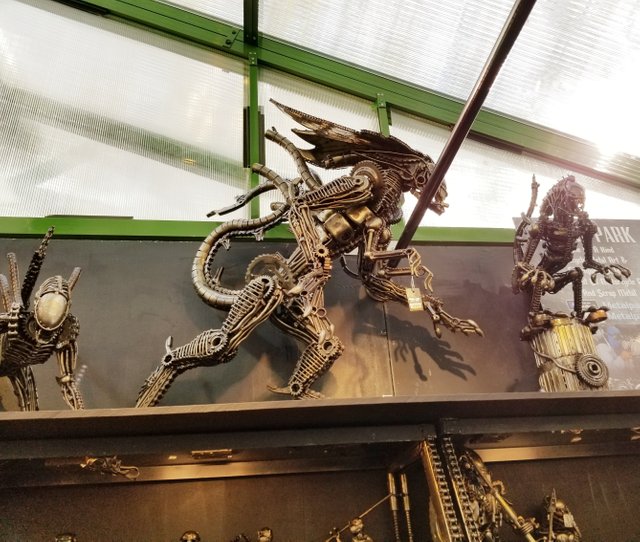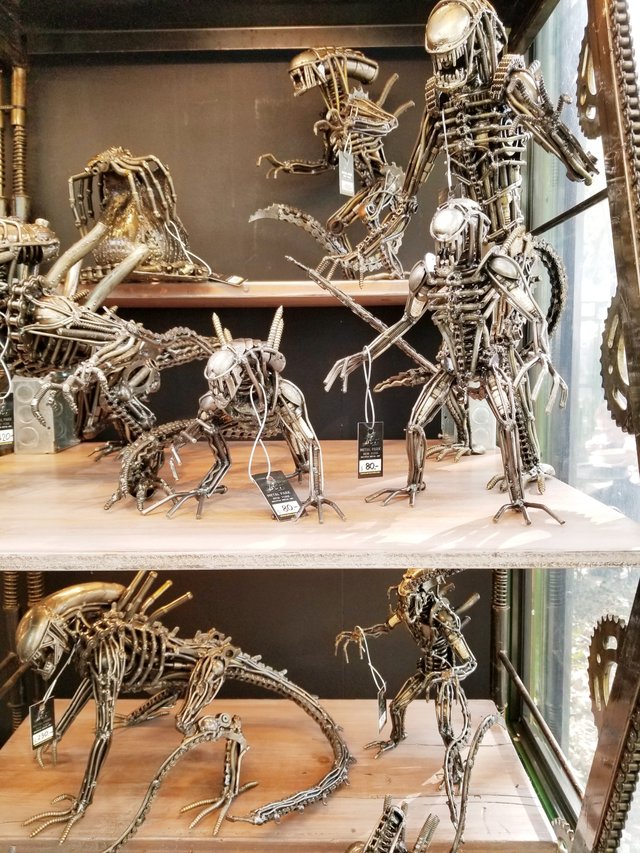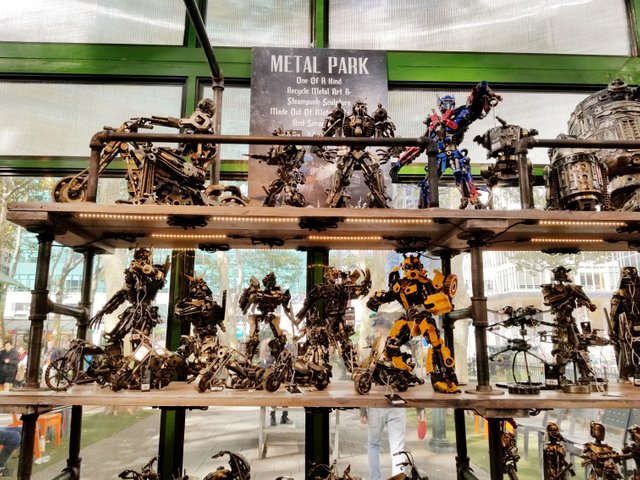 Follow me and my stories