Hero: Quest for EOS contest winners are in!!!
I was blown away by how sweet these entries ARE! Everyone did a damn fine job. If you missed the original contest it can be found here:
https://steemit.com/whaleshares/@stargarden/earn-whaleshares-for-your-art-deep-style-hero-quest-for-eos-contest*
Our winner drew me as a cartoon like a boss! So without further ado here are our winners!: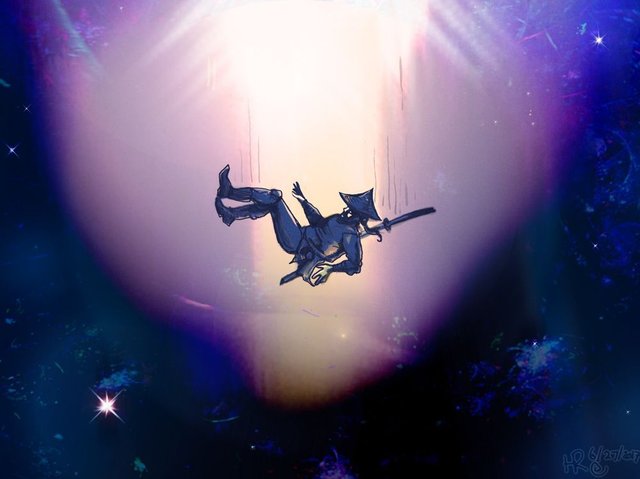 credit: Artwatch
A hero commanding the powers of the storm travels between different dimensions, searching for a way to help the people of his world. He finds a questionable presence which presents an opportunity to save his people. But a dire price is required: will our hero have the courage to make a grave sacrifice?
1st place Artwatch
: https://steemit.com/art/@artwatch/will-you-help-me-save-morcrytia-original-story-oc-storyboarding-art-for-stargarden
2nd place Michelleart
: https://steemit.com/painting/@michelleart/my-hero-s-tale
Michelleart's hero is an interstellar being named Angel; who travels the stars, although has a vast love of the water and its denizens. She desires the eos and will make the world a better place.
@michellart I still need your openledger / bitshares address so I can send off your prize!
3rd place Eirik
: https://steemit.com/whaleshares/@eirik/quest-to-find-eos
Tooq hunts for the Eos nonstop. With a picture in hand of an unknown lake, he embarks on an epic journey. Hunger overtakes him as he stops at a nearby lake to fish when something magical happens.
Thanks everyone that participated and tuned in it was amazing!!! Stargarden out <3