This is the only pendant like this I've ever made and it combines two commonly used pendant making techniques. I used the implosion technique which I've talked about in previous posts but I also employed an alternating black and white pattern before twisting the implosion. This creates the black and white spiraling background behind the twisted implosion. I had a lot of fun making this piece. One of the most enjoyable aspects of glass art is experimentation and this piece provides a good example of how experimenting creates uniqueness.
I particularly love how these pendants look in direct sunlight.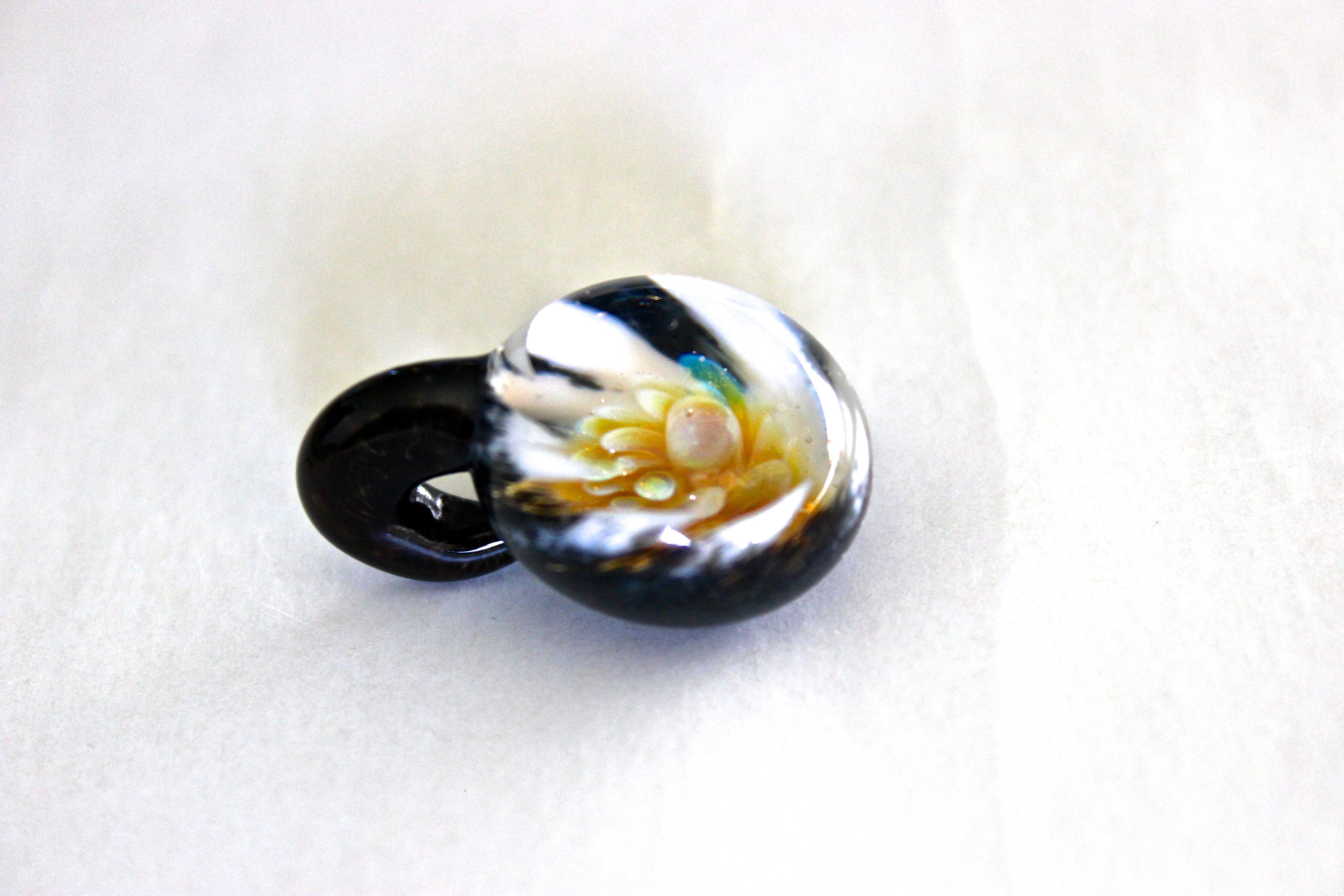 The quarter is for scale.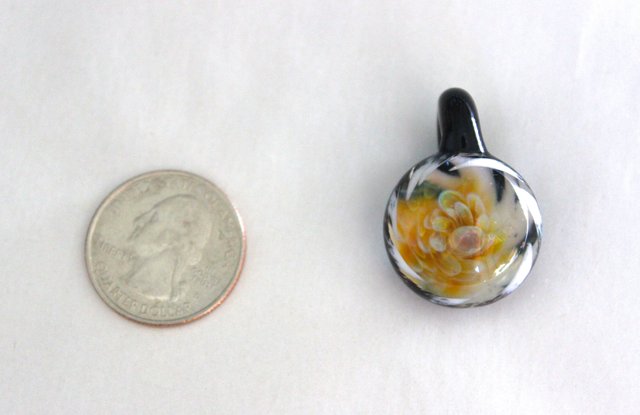 For more of my work please follow my blog. To support my work please up vote this post and any others on my blog you enjoy.
If you'd like to purchase this piece or others I've made my work is for sale on Etsy: https://www.etsy.com/shop/SteveChadwickGlass?ref=profile_shopicon