This is one of my favorite pictures of one of my pieces. Clear glass is notoriously difficult to shoot, especially with a white background (common in most light boxes), because the piece typically reflects all light behind the camera and reflects it back into the lens.
This piece however, was shot sitting on top of a black car, the result is the reflective backdrop of the roof and 2 sources of sunlight to light piece. With a little bit of editing the goblet appears relatively clearly and contains a lovely blue from the sky's reflection in the background.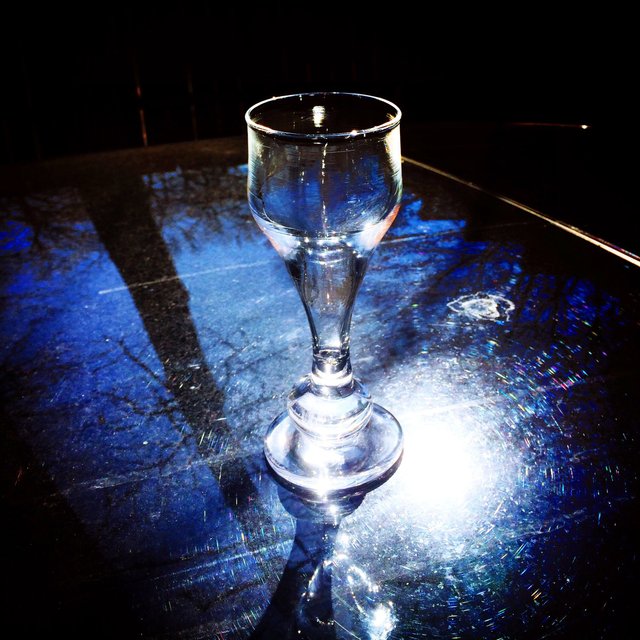 Goblets like these are some of my favorite pieces to make because they're quick and delicate. I made a lot of clear goblets and then worked my way into color and will be posting my goblets with colored glass in the near future.
Thanks for reading! Please up vote and follow if you enjoyed this post.
If you'd like to purchase my work please check out my etsy: https://www.etsy.com/shop/SteveChadwickGlass?ref=profile_shopicon
If you'd like to support me in an art contest please find and up vote my comment in this post:
https://steemit.com/artcontest/@topkpop/jenny-s-art-contest-week-4-and-winners-announced-from-last-week
Thanks again!