This is a piece I made not too long ago while I was experimenting with paperweights and large vessels. I really liked the idea of making a large wine decanter that contained a paperweight on the bottom. This would not only serve as way to keep a tall decanter from being too top heavy, if the decanter was empty there would still be a low center of gravity from the paperweight, but this would also create a bump in the bottom of the decanter to change the surface area. The change in surface area would allow wine to aerate more efficiently, thus giving the decoration a functional quality. This idea, as you might have noticed from the thumbnail, didn't exactly come to fruition. Frequently when glass blowing you, I need to adjust to the shape my piece is taking and rather than forcing an ugly decanter, put a handle on it and call it a pitcher!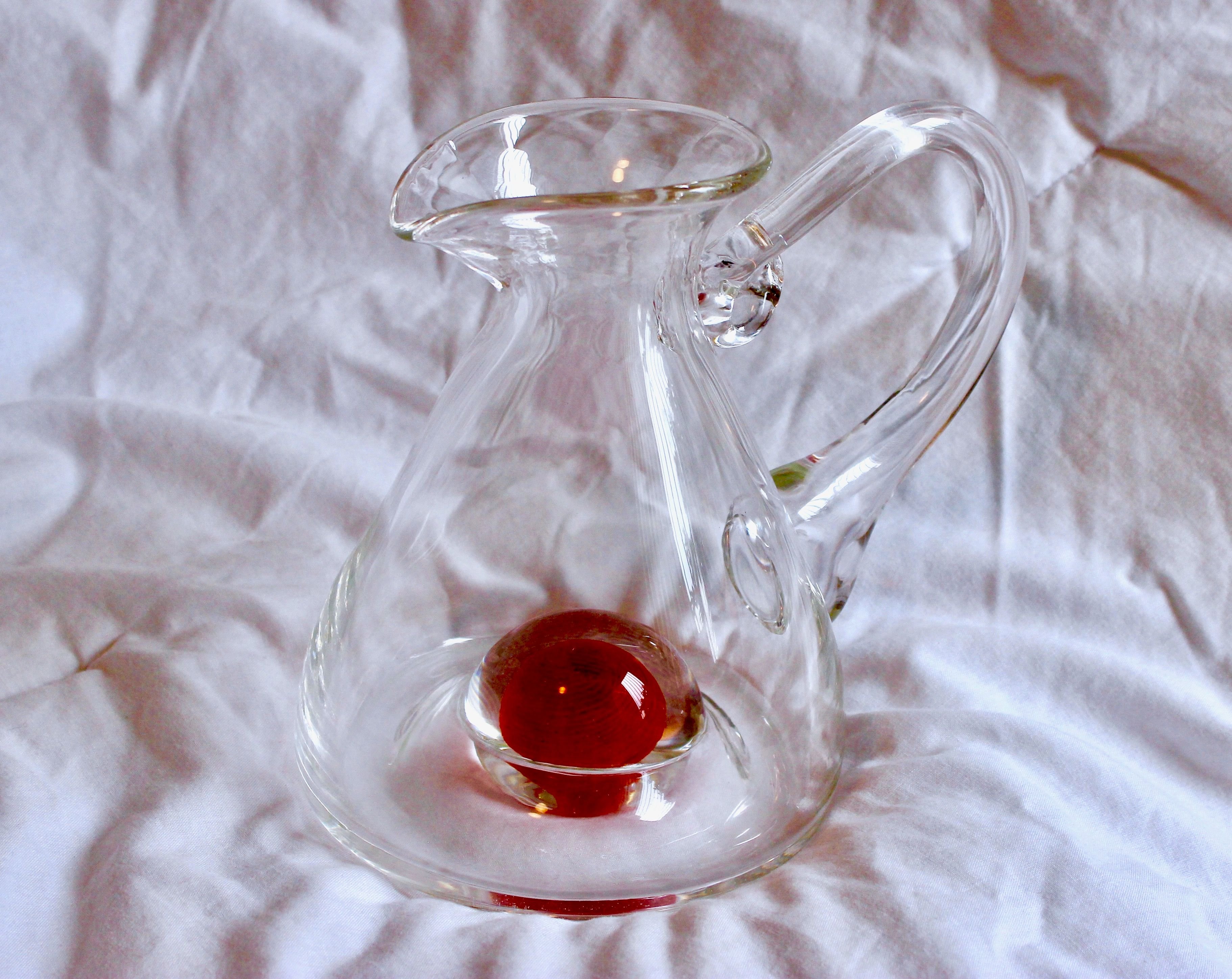 Here are a few pictures of the process of putting the paperweight inside: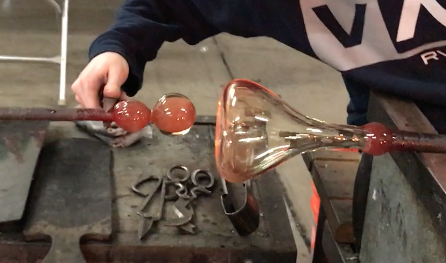 The paperweight is made ahead of time and kept hot, then when the vessel is made it is attached to the bottom.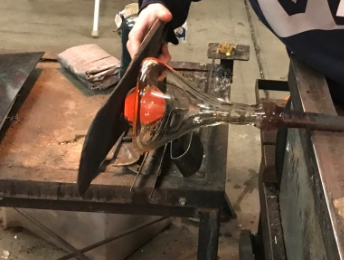 I then break off the paperweight and push it into the pitcher using a wood paddle.
After adding a handle and creating the spout the piece is complete!
I hope to give this another try in the future and make a full fledge decanter!
If you're interested in purchasing any of my work please check out my Etsy listed on my blog.
If you're interested in supporting me through Steemit please upvote and follow my posts. Thank you!