My Sample Drawing of LeBron James
I was browsing in Facebook earlier tonight and I saw this feed about LeBron James, he scored 46 points, and they won. It's playoffs already. If you're a real basketball fan, LeBron James needs no introduction to you. I became a fan of him when he's with the Miami Heat. When you're surrounded by basketball lovers, it becomes contagious. I am not a huge basketball fan, but when NBA Finals comes, things will change. Hehe. I just want it to be clear, I ain't bandwagon. OK?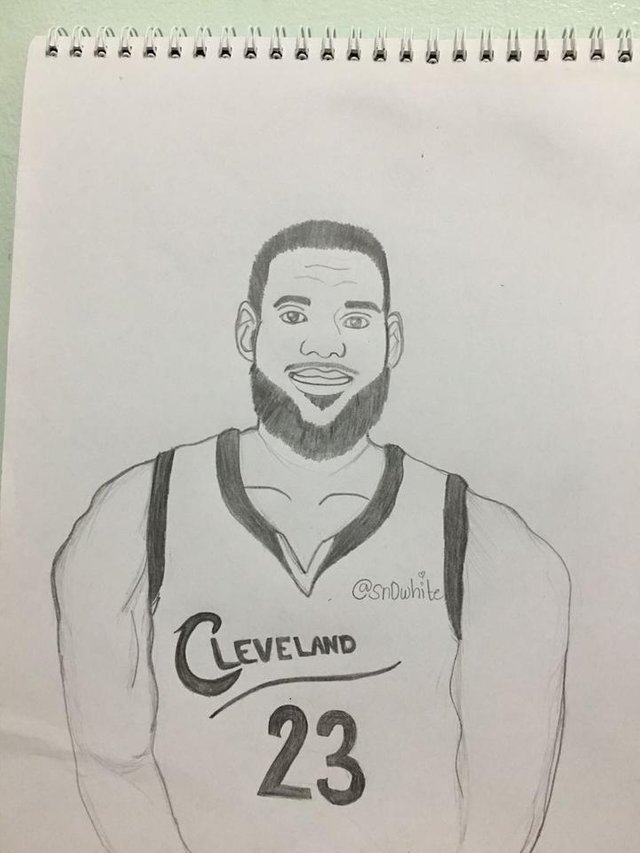 Something just popped in my mind and I abruptly wanted to draw Lebron James. And, the photo above is the result after one hour. If I would criticize my work, I would say that it's not that bad at all. It's just a practice anyway. Next time will be better.
How do you find my drawing guys?

Let's show our support to Sir @surpassinggoogle for his generous heart by voting him as a witness. Visit > https://steemit.com/~witnesses type "steemgigs" at the first search box.
Visit again https://steemit.com/~witnesses
and type " surpassinggoogle" in the second box as a proxy



Thank you @saskia for this wonderful banner.