This week I have a sort of mission: painting 35 different tiny figures to add in a  Artists' book with my hubby @paolobeneforti and my friend Filippo, an artist I love so much.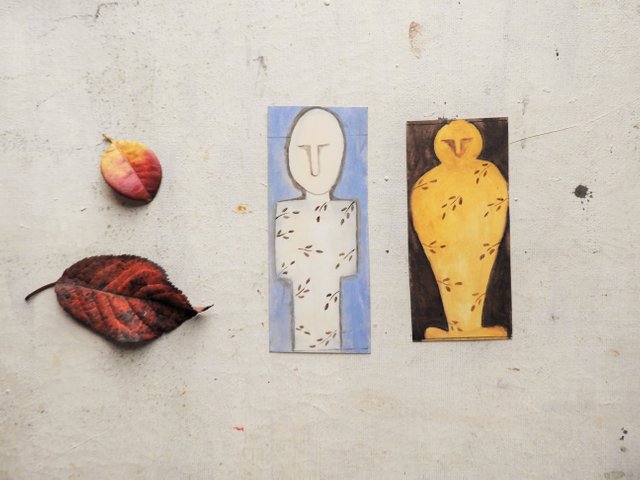 In the first pic you can see two of them (the first ones I painted). They are different from my usual paintings, because I wanted to paint something more "primitive" for this artwork, because my friend Filippo use to work using a sort of mix between primitive and pop art.
The figures are very little and in the next photo you can understand their size: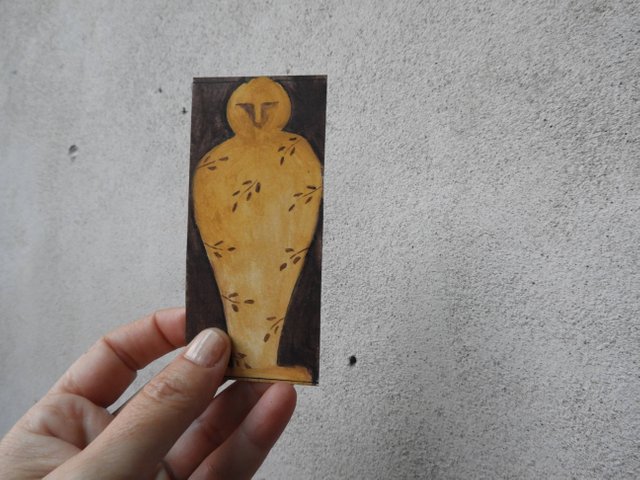 Tonight I'll work on the other 33 figures, so stay tuned for the final results!
See ya soon and steem on,
Silvia

***If you like my artworks, you can find them on my online shops on Artfinder (
https://www.artfinder.com/silviabeneforti#/
) and on Etsy (
https://www.etsy.com/shop/vumap
).  If you're interested to buy one of my artworks for steem or SBD, you can contact me here or my Homesteaderscoop shop (
https://homesteaderscoop.com/store/vumap/
) ^_^ ****