A new series of pocket journals is ready! Even if it's Sunday, I started my day thinking about a new idea for some new journals to add in my Etsy shop and so I created the prototype I wanted. The result was nice and so I want to show you this new one!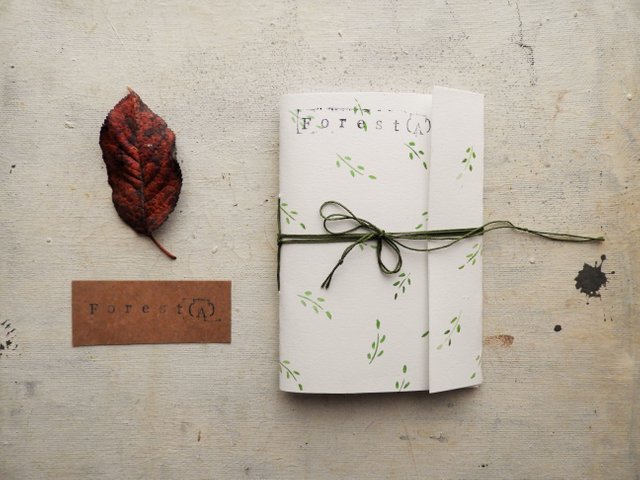 I decided to call them "Forest(A)", because the italian word "Foresta" has the same meanings of the English word "Forest" <3 
At now, I'm working on these journals in A6 size (you can find it here), but I'll create them in other sizes and other colors too.
As I wrote in the description of this item in my shop,  I hand painted the leaves on the cover using watercolors and  hand stitched the journal, so each notebook is slightly different from the other ones.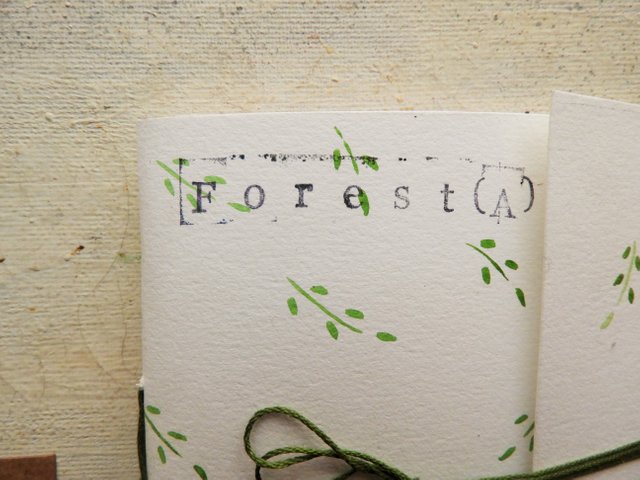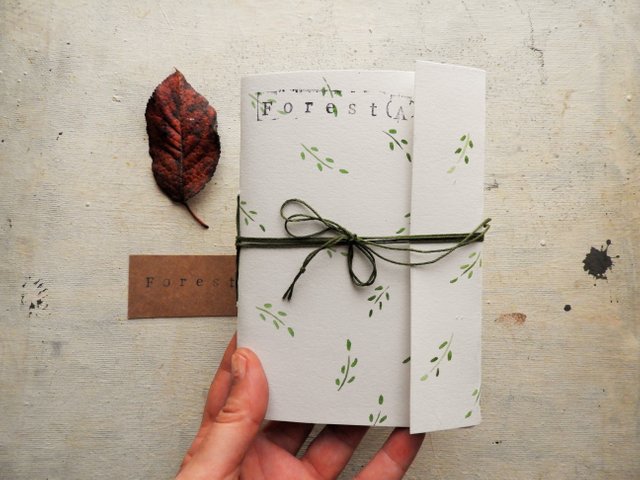 I hope you like it!
See ya soon and happy Sunday to you all,
Silvia

***If you like my artworks, you can find them on my online shops on Artfinder (
https://www.artfinder.com/silviabeneforti#/
) and on Etsy (
https://www.etsy.com/shop/vumap
).  If you're interested to buy one of my artworks for steem or SBD, you can contact me here or my Homesteaderscoop shop (
https://homesteaderscoop.com/store/vumap/
) ^_^ ****