I went to Old Town Ellicott City to draw the architecture. I chose to use a fine tip pen to make details and lines and a few brush pens in a gray scale to add in tone. I wanted a loose feel to the drawing, capturing the main elements that made the scene.
Here is a photograph of the location. It is an old stone townhouse in the busy main street.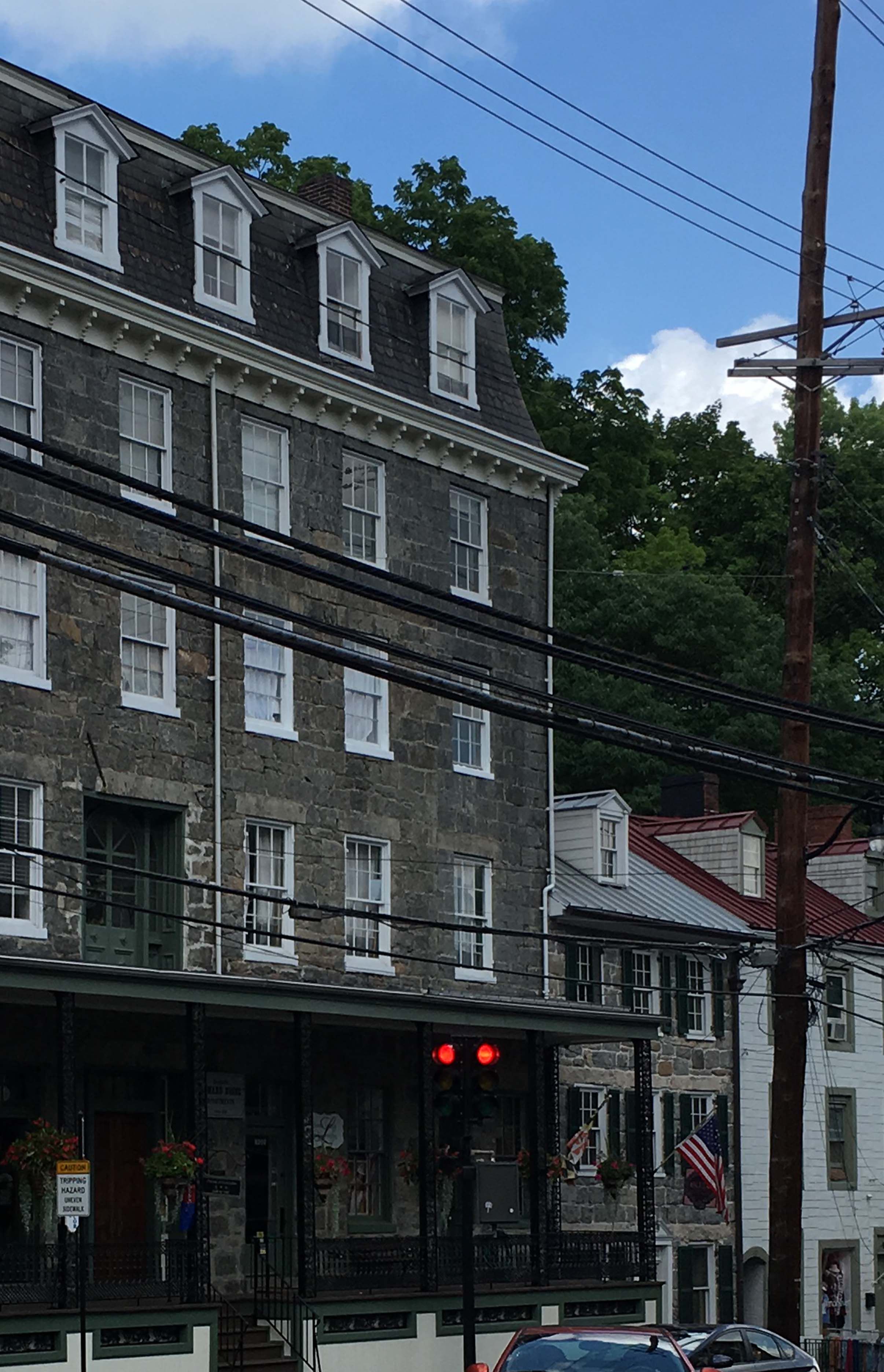 I drew the structure with quick scribbly lines, keeping the energy without getting bogged down by perfection.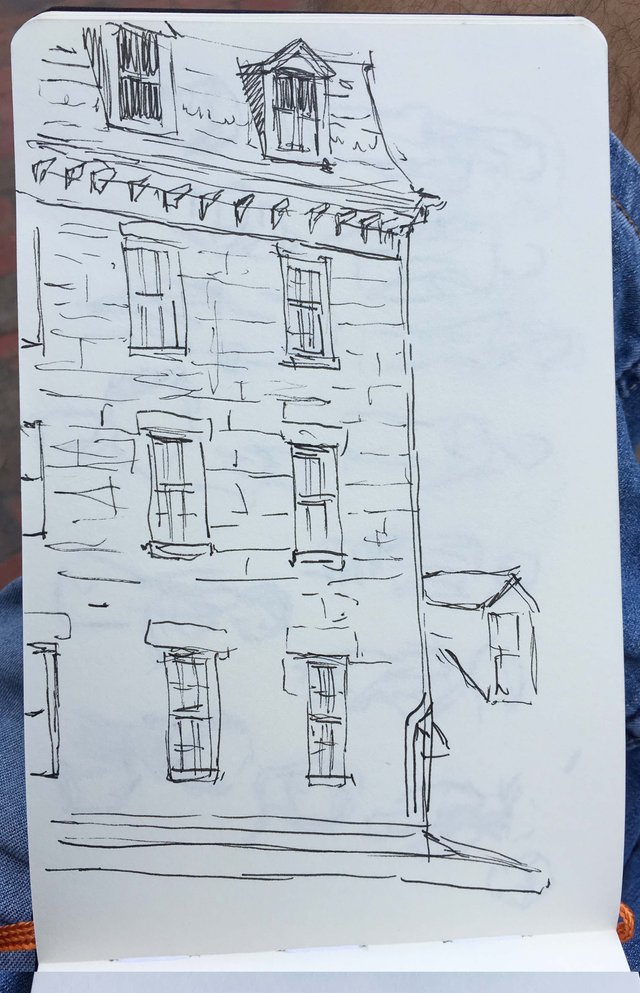 And here is how it looked after I added the tones with the markers.