My weird drawings. Hot picnic.
Hello, again dear Steemians!
Today I want to present next drawing of mine.
This one is called: Hot picnic.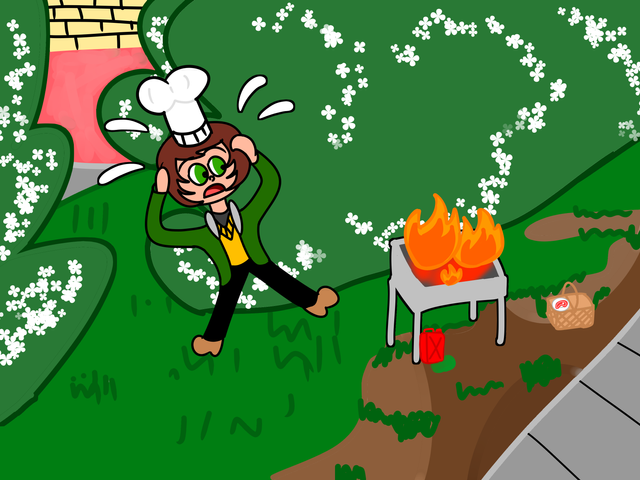 Sometimes people ask me - why am I bad at cooking? This is the answer.
I thank everyone who paid attention to my drawings. I am especially grateful to those who left the comment.
As always, waiting for your feedback in the comment section! I'm reading all the comments and will try to reply.