Attempting to make a comic / Intentando hacer un comic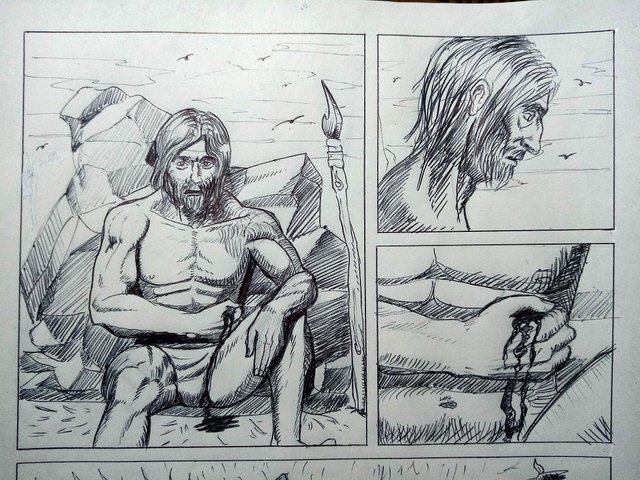 Hello friends / Hola amigos
I have days researching how to make a comic. When I get obsessed with something I can't stop thinking about it and it is necessary to try at least.
Tengo días investigando acerca de como hacer un comic. Cuando me obsesiono con algo no puedo dejar de pensar en eso y es necesario intentarlo al menos.
The truth is that making a comic is more complicated than it seems, to achieve it you need to know about drawing the human figure, plants, objects in general, inking, scenarios etc.
La verdad es que hacer un comic es mas complicado de lo que parece, para lograrlo necesitas saber hacerca de dibujo de la figura humana, plantas, objetos en general, entintado, escenarios etc.
You should also know how to tell a story to offer an interesting plot that the reader likes.
También debes saber sobre cómo contar una historia para ofrecer una trama interesante y que le guste al lector.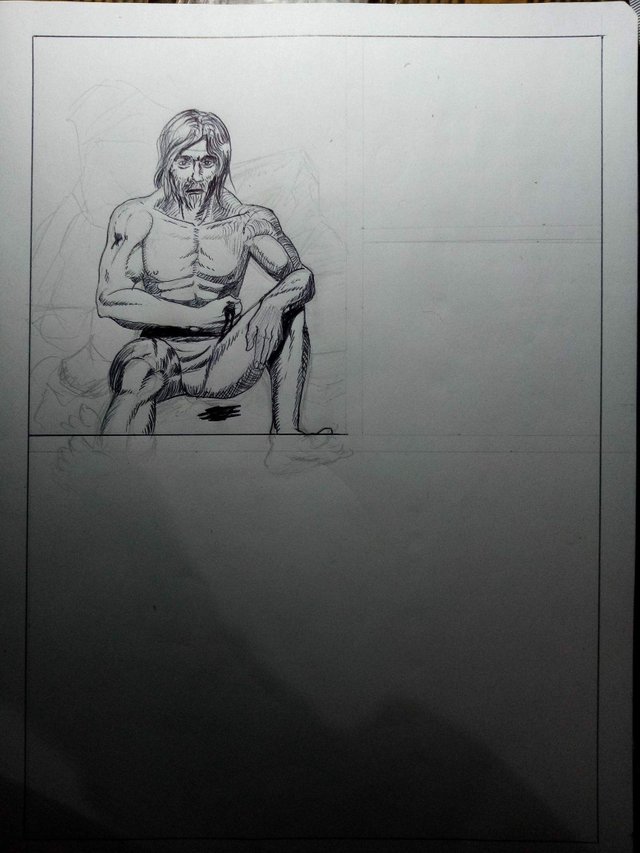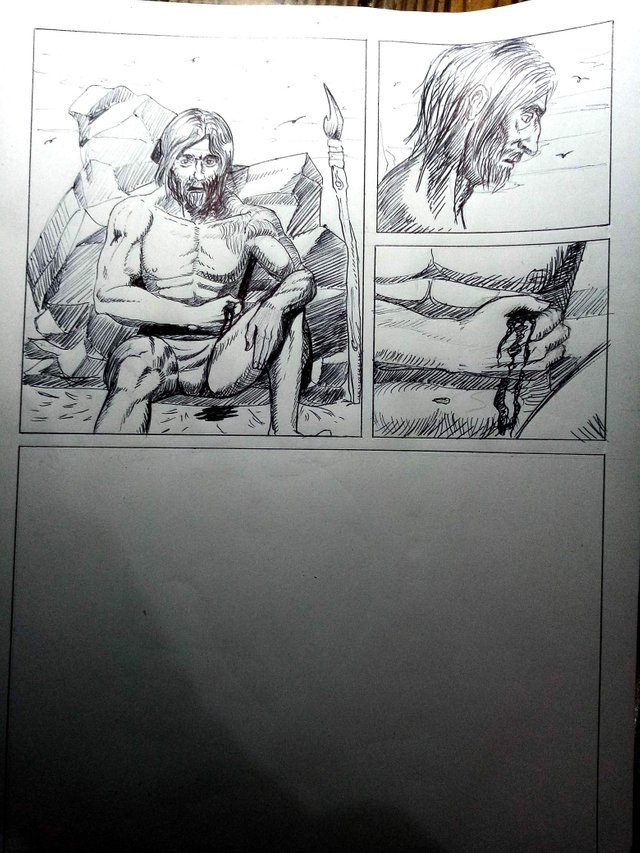 All this frustrates me and makes me desperate at times, but in reality it is something that catches me.
Todo esto me frustra y me desespera en ratos, pero en realidad es algo que me atrapa.
This is only one page of an incomplete story, but I'm dying to continue developing little by little. But that is going to take a while, I think.
Esta es solo una sola página de una historia incompleta, pero que me muero por seguir desarrollando poco a poco. Pero eso me va a tomar un tiempo creo.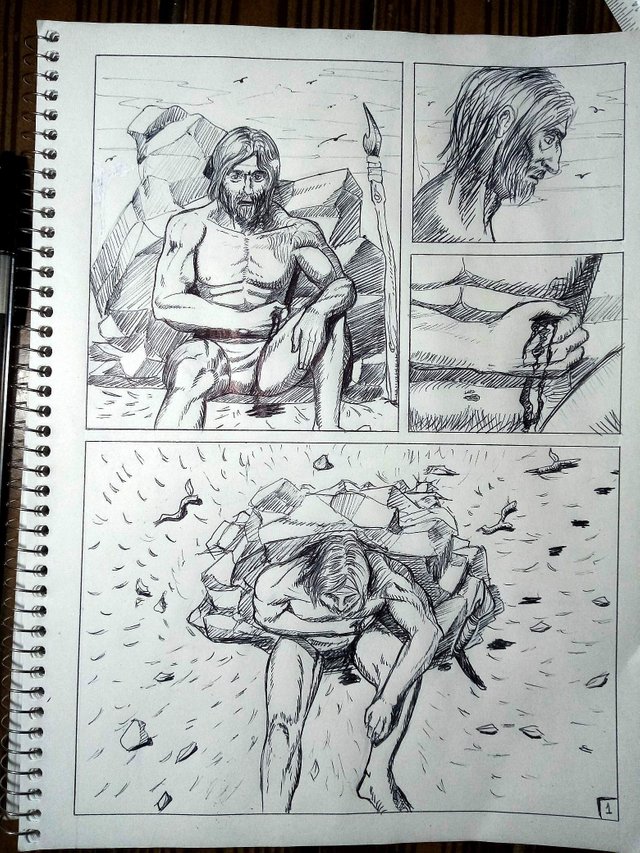 Rather, this is like a draft of another draft while I continue to learn more about all the creation of a comic and everything involved. Eventually it should resemble a professional job, I hope so, or I will die trying.
Más bien esto es como un borrador de otro borrador mientras sigo aprendiendo más sobre toda la creación de un comic y todo lo que involucra. Eventualmente deberá parecerse a un trabajo profecional, eso espero, o moriré en el intento.
Thanks for reading me 🙏
Gracias por leerme 🙏
Posted using Partiko Android