All the souls must die, but not with a work. The work that makes a person eternal is remembered by many people.
The work also proves who you really are, and why you are born into this world.
Hopefully in the end we will know for what purpose we were born into this world. There will be the best reason that you may find before you are truly desperate for life.
.
.
🎨 by Alice Achterhof
.
.
#art #life #share2steem #photography #wafrika #colorful #instaquote #artist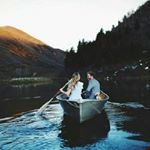 semestacerita

Posted from Instagram via Share2Steem