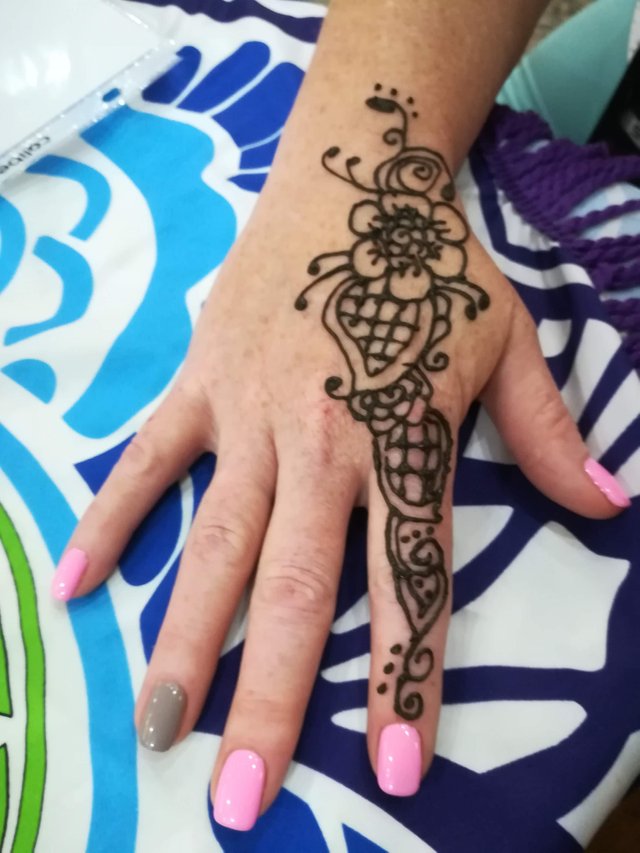 This is my progress after practicing all natural henna tattoos for a month (I've been painting professionally for 10+ years). I took these photos at a gig.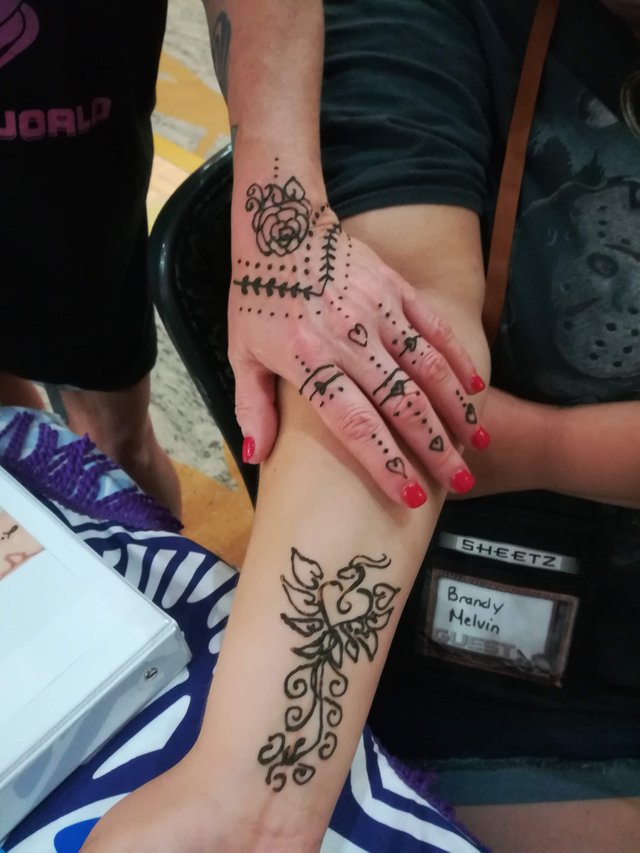 Some Jerry Garcia/ Grateful Dead designs: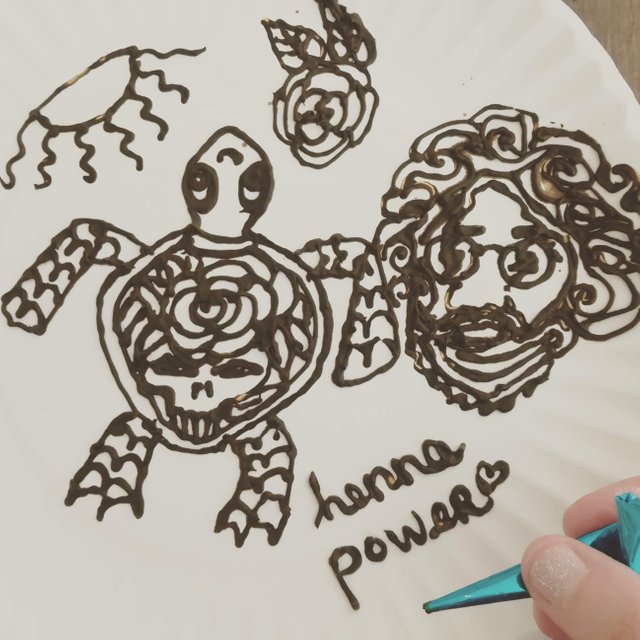 More photos from the event: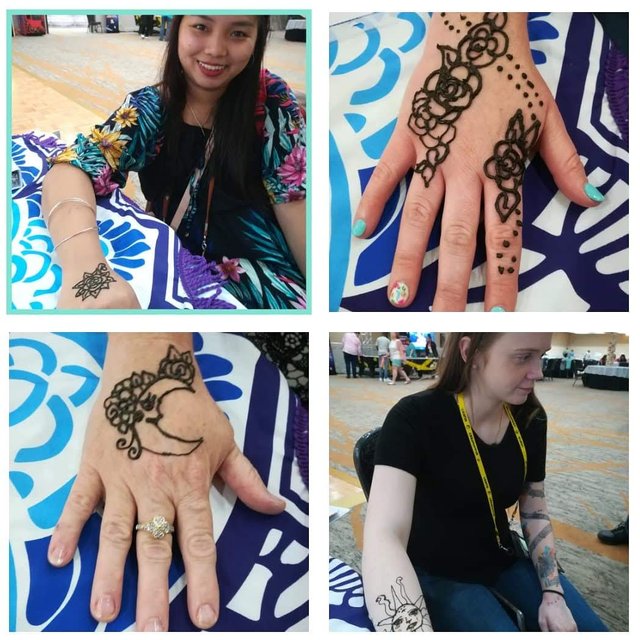 I love doing henna portraits like the one in the right corner of this photo...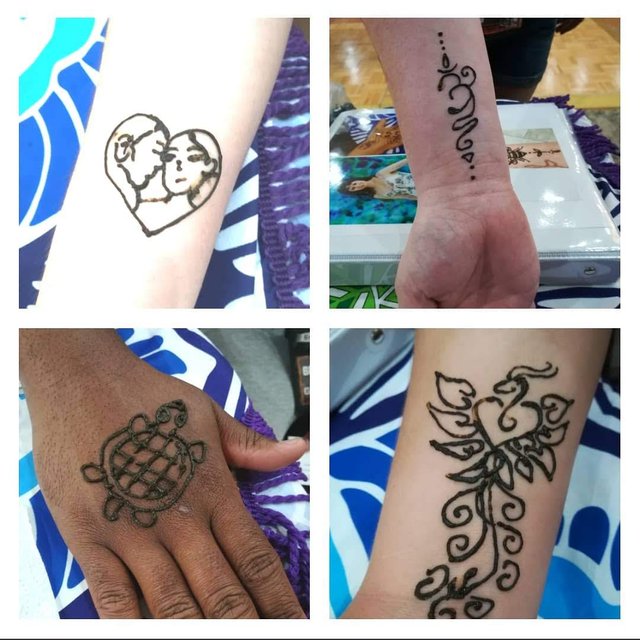 Here's a dog portrait I did in all natural henna: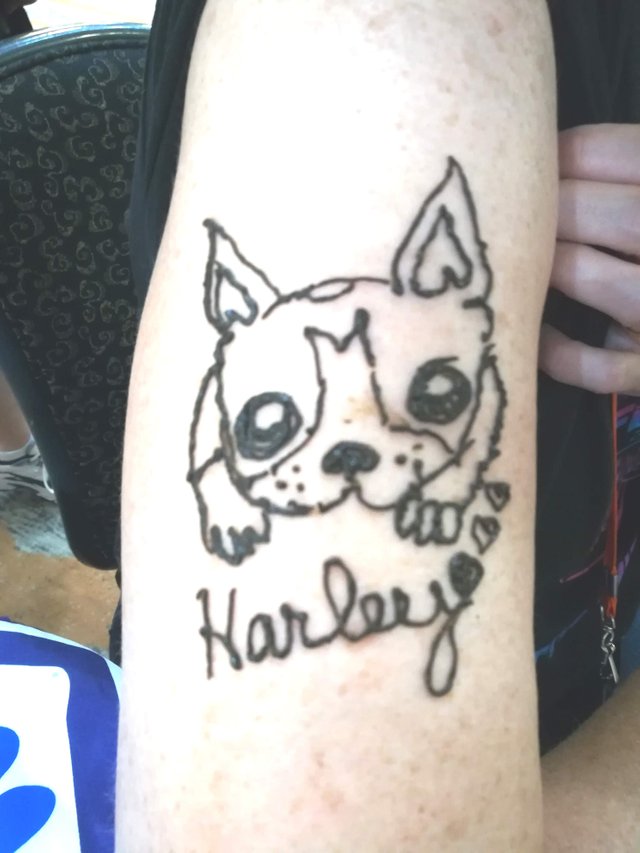 For more of my work check out https://sarahjart.com