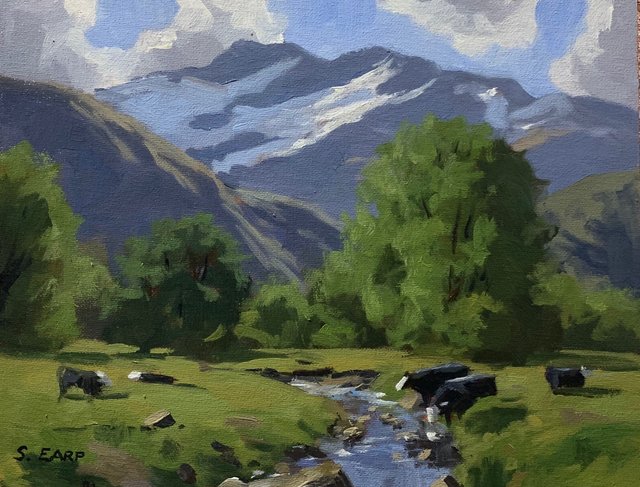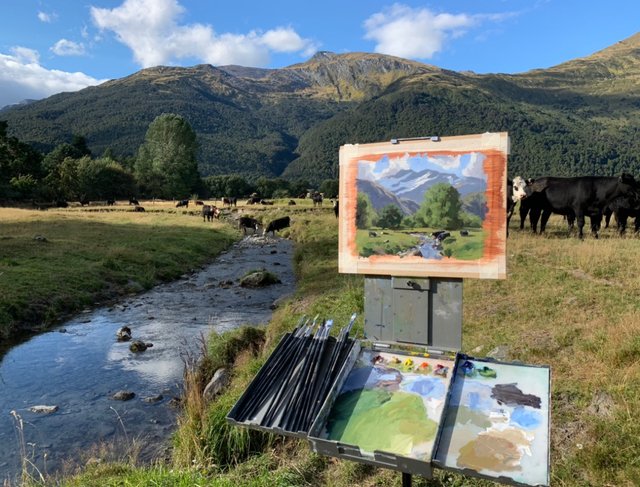 ---
Epic day spent painting outdoors with in a beautiful mountainous location along the Matukituki River near Wanaka, New Zealand. This was such a beautiful location to paint in, I got loads of photo reference too so I may even do a studio painting of this scene.
As I was painting lots of cows started turning up and drinking out of the stream. They were also watching me paint!
Thirsty Cows, Matukituki River, 10" x 12" (approx), oil on canvas, painted outdoors en plein air.
---