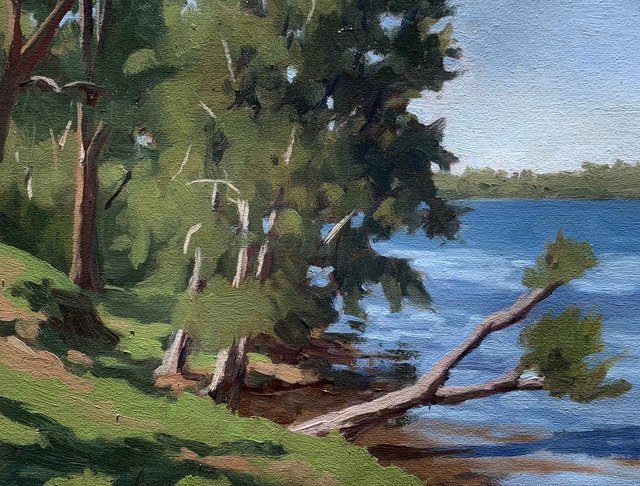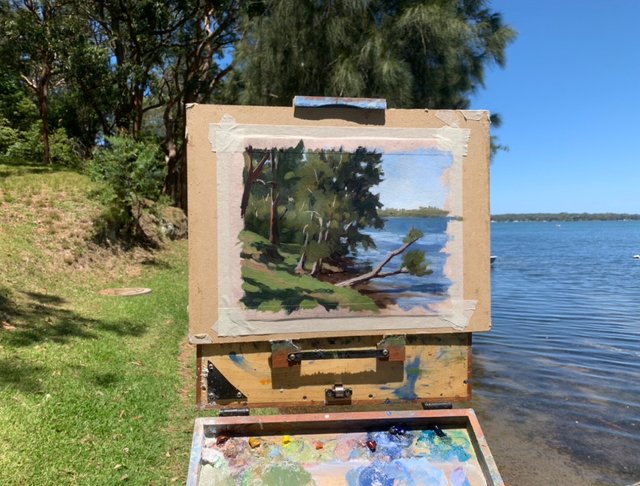 ---
I painted this a couple of days ago en plein air at Lake Macquarie in NSW, Australia. It's a coastal lagoon with lots of sheoak's and gum trees growing there.
I love all the different greens you get in Australia.
Painting outdoors is known as painting en plein air, a French term for painting outdoors.
I painted this art work in oils.
---