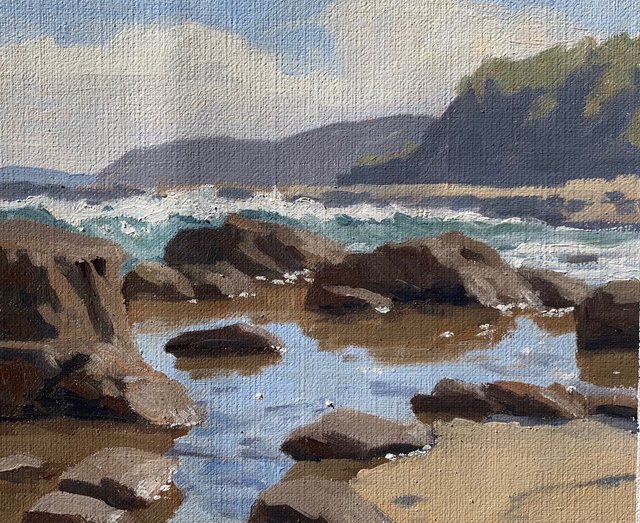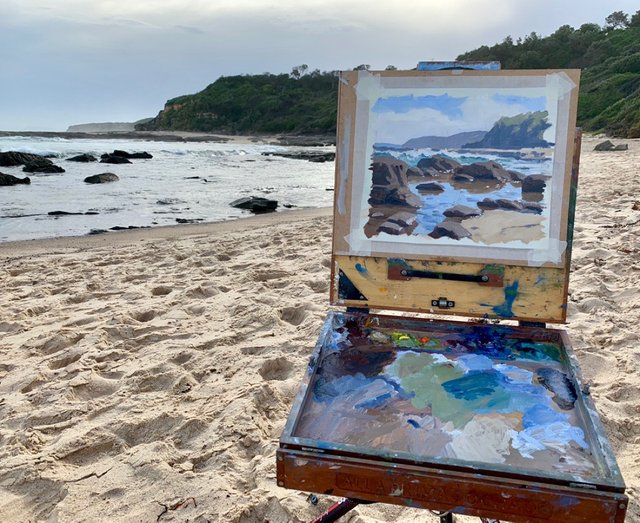 ---
I've spent the past few days painting outdoors at a different end of the beach at Norah Head, NSW, Australia.
I painted this art work in oils, outdoors en plein air, I really liked the calm reflective water and the rocks in the foreground juxtaposed against the ocean waves and cliffs in the background.
Painting outdoors is known as painting en plein air, a French term for painting outdoors.
---