Chickenosaurus (WIP)
Gallus gallus domesticus Theropoda!
The Balloon is Finished
I added layers of color to ropes, outlined with complementary colors, yellow outlined with purple, blue outlined with orange, and so on...blended in the colors, outlined in black . I then whet over everything with white gouache for kind of a ghost white outline. I finished up by adding some stars, they just kinda happened when I thought I was finished. I thought the blue was dark enough to support stars and I like that last minute idea turned out.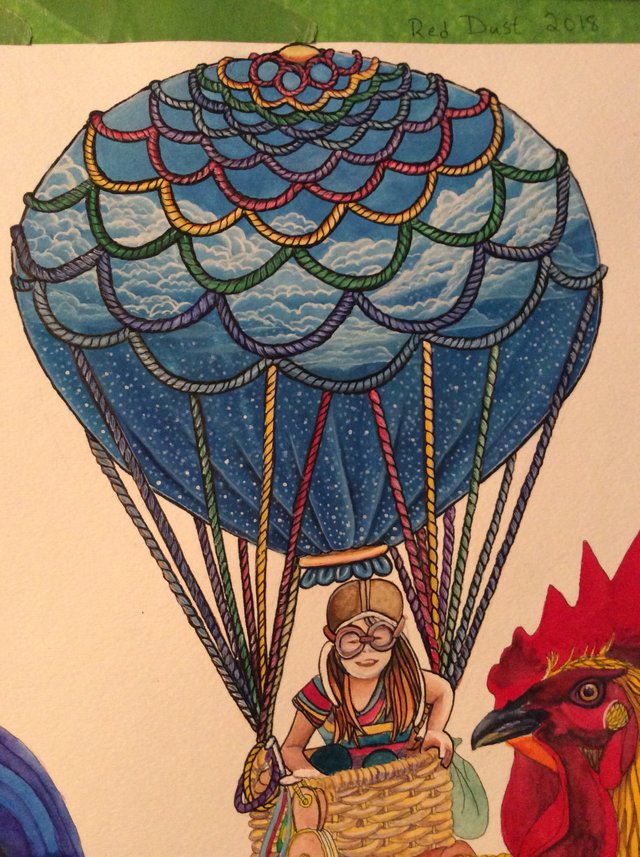 I will be working my way down, finishing up the girl and her basket and hopefully finishing the Chickensaurus before this coming Friday.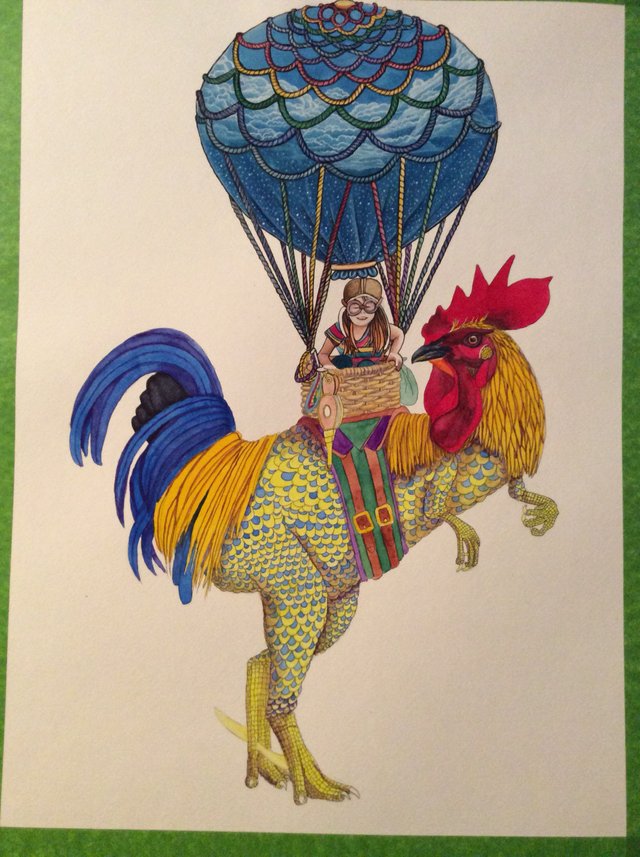 18 x 24inch pen and ink, watercolor and gouache
My Grandson loves the balloons and told me the ropes turned out perfect! He said, "better than what you had before." I told him as I tell everyone, don't judge my second layer, I have one more layer to go...hahaha
How birds evolved from dinosaurs.n the 1990s, an influx of new dinosaur fossils from China revealed a feathery surprise. Though many of these fossils lacked wings, they had a panoply of plumage, from fuzzy bristles to fully articulated quills. The discovery of these new intermediary species, which filled in the spotty fossil record, triggered a change in how paleontologists conceived of the dinosaur-to-bird transition. Feathers once thought unique to birds, must have evolved in dinosaurs long before birds developed. The dinosaur and the gravity paradox.
Prisma color pencil on mixed media paper, 2014
---
Can We Grow A Chicken As Big As A Dinosaur?
WIP One
WIP Two
WIP Three
WIP Four
---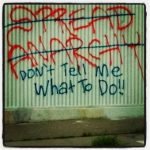 A link to My Blog