Portrait Drawing of a man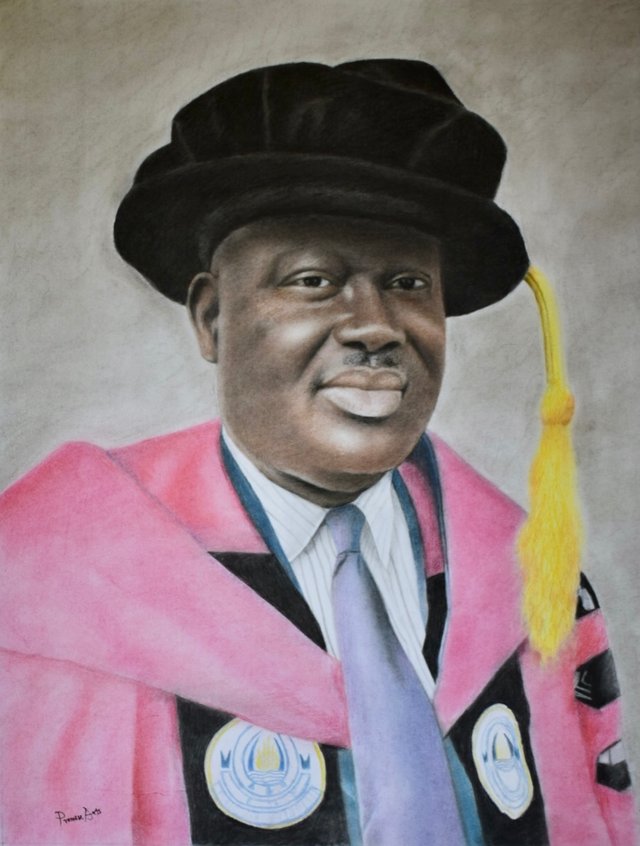 Hello family, today I'd like to share a portrait of a man in graduation gown that I did recently. It was done with pastel chalks and colored pencils on alabaster paper. Every achievement deserves some sort of reward and this what why this was commissioned by his children. What a nice gesture!
Some progress shots...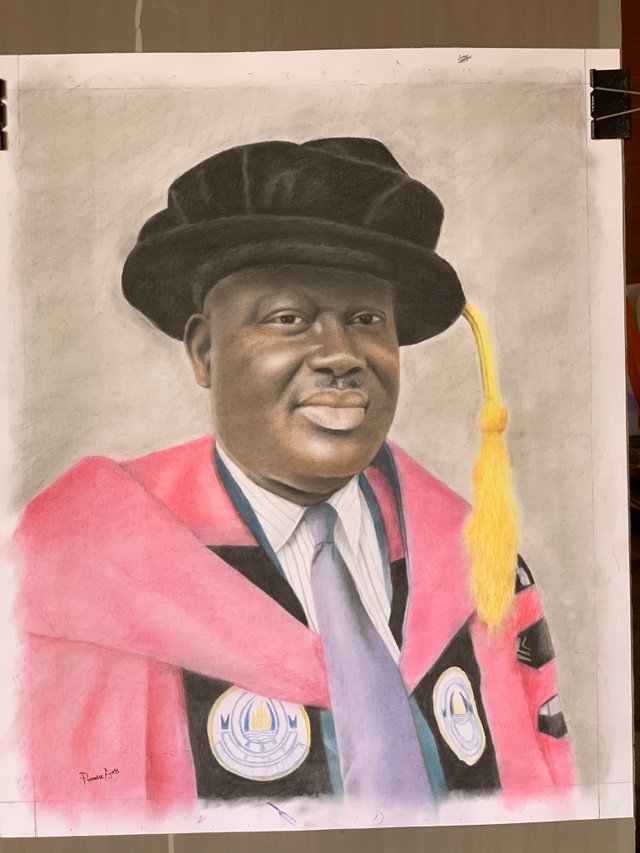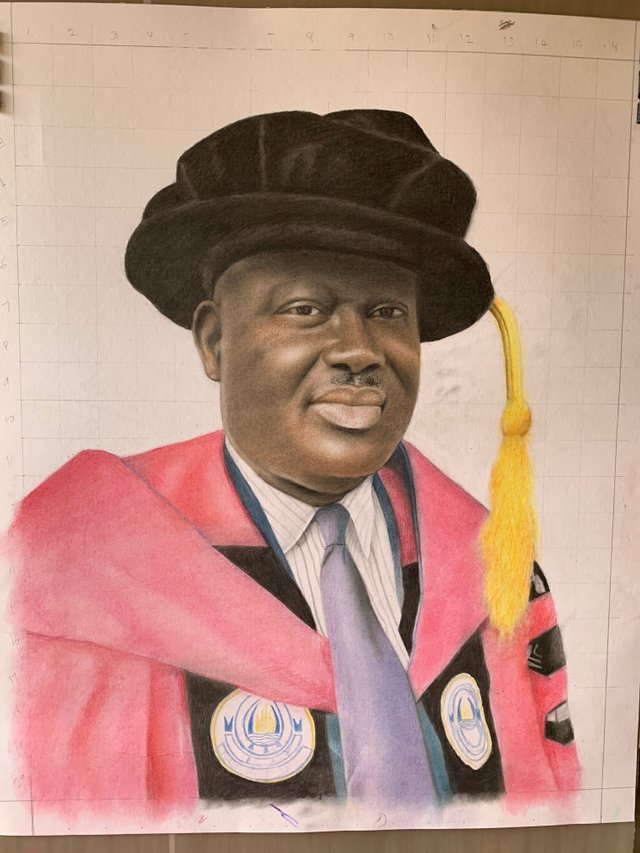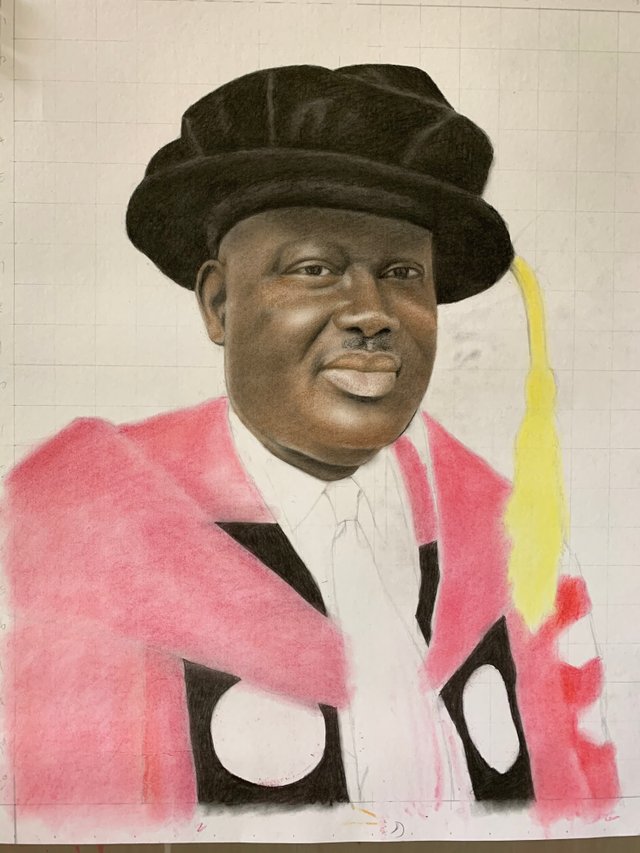 I love that I get to put smiles on people's faces with what I do, makes me feel accomplished.
PEACE✌🏽