Playing with Paint, Free vectors, ipiccy and Lunapic!

Drawing, something you can do in many ways! I will always prefer to use my pens and paper but at times I like to toy around in paint! The program Paint! And in my case I use the oldest version, so no high tech tricks! I also don't use a mouse when I play around like this! I only use my finger on my mousepad! I know, I am insane!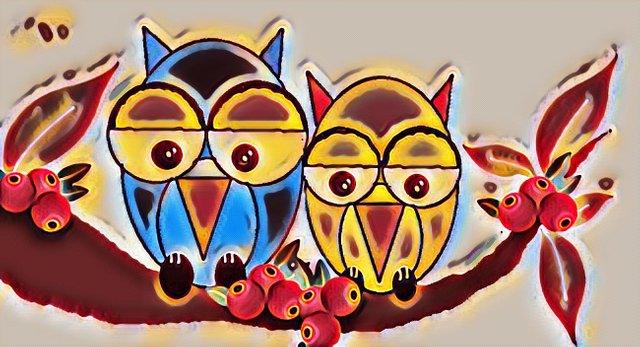 I will go through my progress of this digital drawing I made today!
Pretty little owls on a stick! Nom nom nom! ((Laughs))
I drew the owls and stick in paint!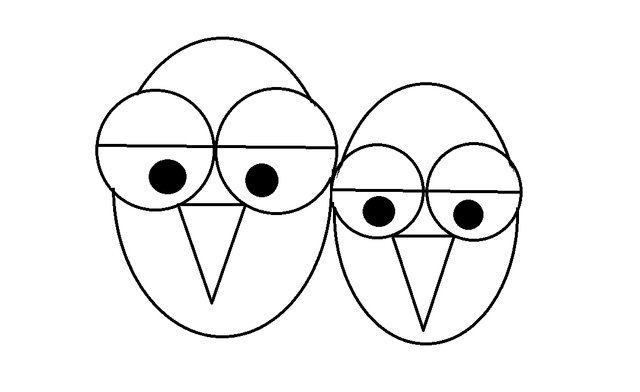 I used the circle and triangle tool to set them up this way! It's a bit of a puzzle to do but when you get the hang of it, you will love it! The crossing lines you will get are easy removes with the eraser tool! I always start with the smallerst eraser because in the past I wiped away stuff I should not wipe away! Lucky for me, paint comes with a arrow to push and undo your last actions!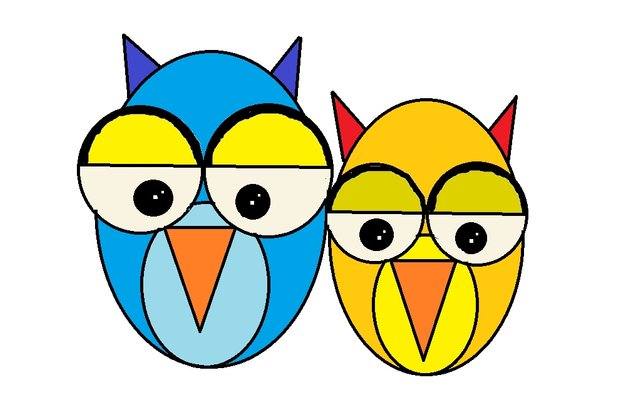 Next step is throwing color in a bucket and drop it between the lines! I can spend hours on telling how to pick colors but I just go with the flow, the colors will change in the end anyways! At least with this way of working!
I love the bucket because it colors everything between the lines you click on! Easy, fast and tadaaa!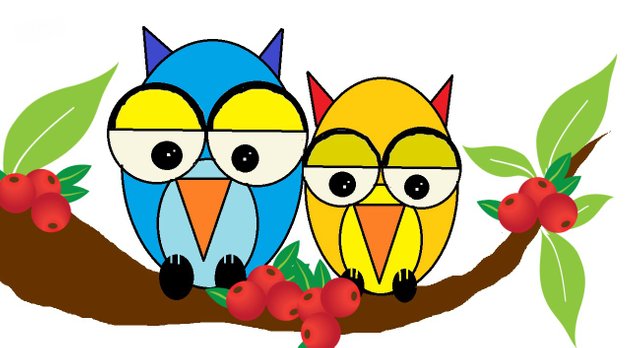 Adding some free vectors is the next step! Unless you want to draw them yourself! Today, I wanted easy and fun! So I went to https://www.pngflow.com/en/search?q=divider after a tip from @feelx and downloaded some leaves and berries! After that step I want to Ipiccy.com and uploaded my paint drawing and the two vectors I was going to use! With the add image tool, I placed them on the drawing and moved, mirrored etc until I was happy! I saved the drawing again and went to , yet again a different site!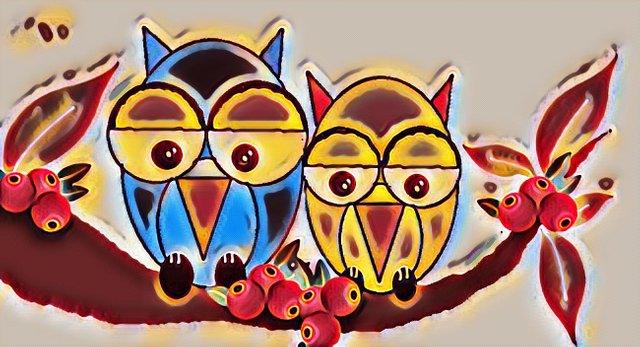 Lunapic.com is amazing if you are looking for free filters! I have been using it for years! This time I picked the candy art filter!
You can save an image after this and still keep toying around with more filters!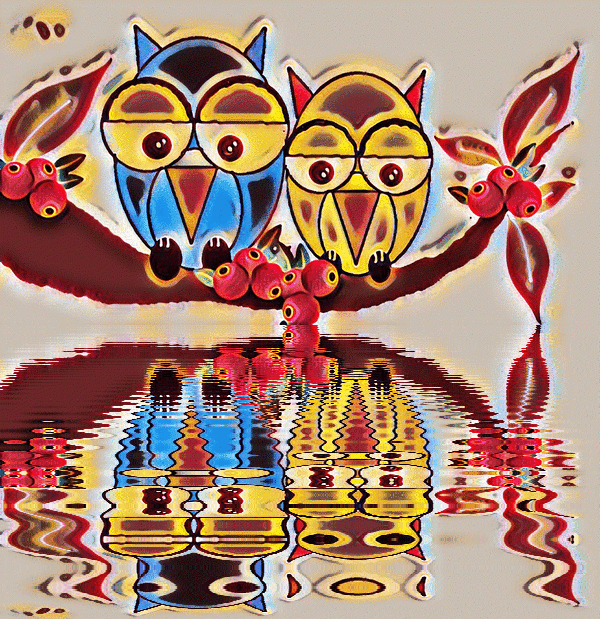 Above I added a animated filter called reflecting water!


I hope this post will inspire you to try something this way as well!
You can do it with free images of course, but if you add the own drawings made in paint, it just makes it more personal in my book!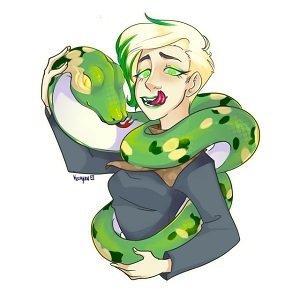 🍎 Cast your witness votes!
You have 30 votes. Make them count.
🍎 Follow me on Social Media
Twitter | Instagram | YouTube
Whaleshares | CreativeCoin
Avatar created by @kookyan