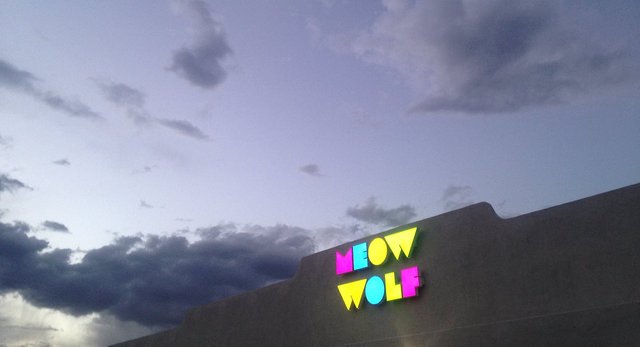 Meow Wolf in Santa Fe, New Mexico, is hard to find words for. They describe it as an "immersive art installation" which covers it broadly. And maybe broadly is the only way it should be covered. Words don't do it justice. Pictures don't do it justice. I didn't take more than a couple pictures inside of it because I knew they would end up a pale reflection.
Meow Wolf is one hell of an installation. Upon entry you are suddenly in a rather strange, surprising environment. As you go deeper, it just gets stranger. There are a lot of surprises waiting for you. Let it take you and you will feel like an explorer of a creative pocket of reality unlike any other.
And it is immersive. Nothing within is half-assed. This is a bonafide, whole-assed multidimensional flow of artistry. To call it impressive is an understatement. It is awesome, in the traditional definition of the word. It's mind-boggling how it was even planned and built.
You've noticed by now that I've been vague on details. This is because Meow Wolf is probably best experienced without knowing what is inside the walls of its former-bowling-alley home. Seriously, just visit it if you're in the geographical neighborhood. Give yourself some time to visit it. At least a few hours or more. Or look at their event schedule and see a music show there. It's a good venue for that too, and you'll be able to explore (a little bit of) the place before the show!

More info at their website:
If you think you might visit, be careful not to watch a video or look at photos. Spoilers! :)