Hey Everyone
Today I want to share with a painting from the past that I did some years ago. This little painting depicts what I imagine to be a little gnomes home placed somewhere in the enchanted forest.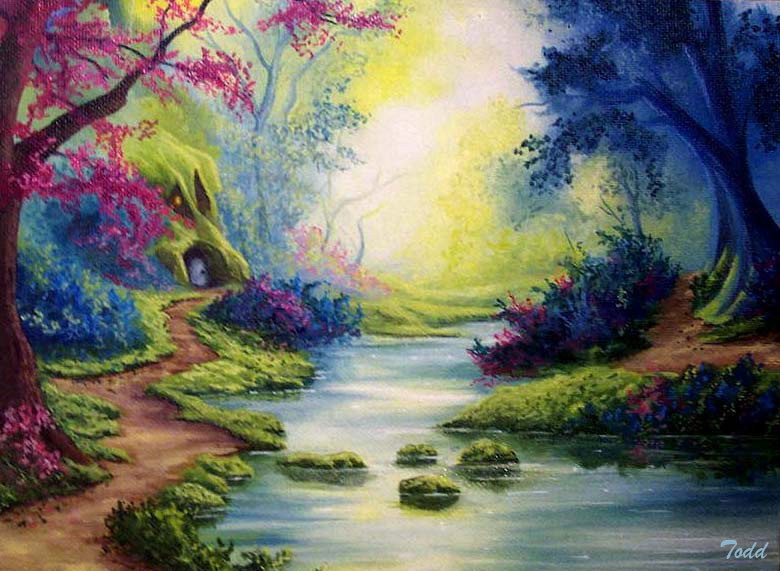 In this piece I chose to use bright pastel tones to depict the natural surroundings such as the blue tree with blue leaves as well as blues, purples and pinks to depict the shrubbery and foliage.
In the distance along the path we see an enchanted characters home build from the earth in a magical forest.
This is a smaller painting 8* 10 and done with oil on canvas panel.
Thanks for taking the time to look and I'd love to hear your thought in the comments below!