Sold in Barcelona - Artwork
As I said just a couple of days ago, I had a artwork in a collective exhibition in Barcelona, in the gallery where I have already showed my art (my solo exhibition there happened in september 2016).
Today the gallerist told to me that he sold that painting to a collector coming from  Beijing (China), and for a good price!
I wander if my promo on Steemit played a role in this sale. Probably not. ;)
Anyway, I'm going to put on Steemarket another artwork akin to the sold one.
Here is the painting I sold.
And the same in the gallery in Barcelona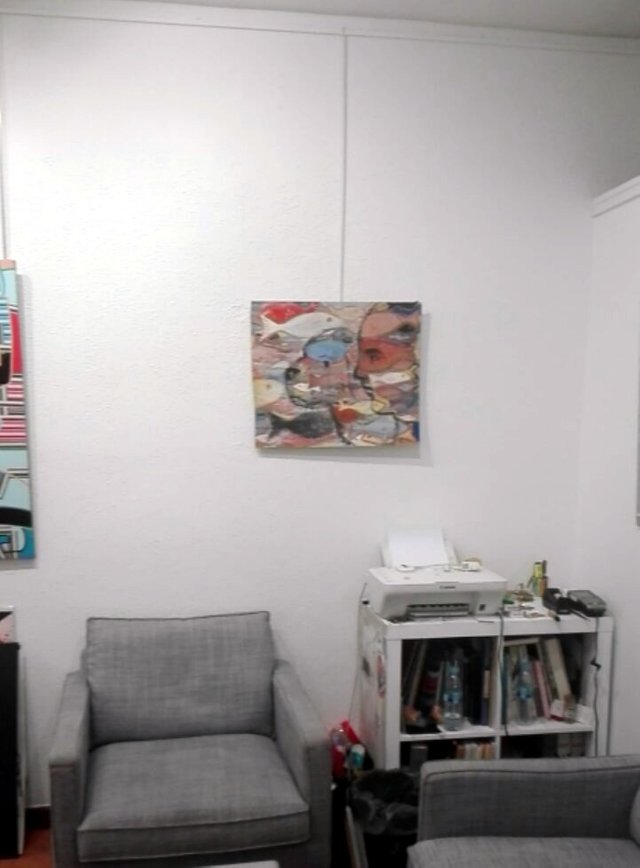 The following is instead the little one I'm going to offer for sale on Steemarket: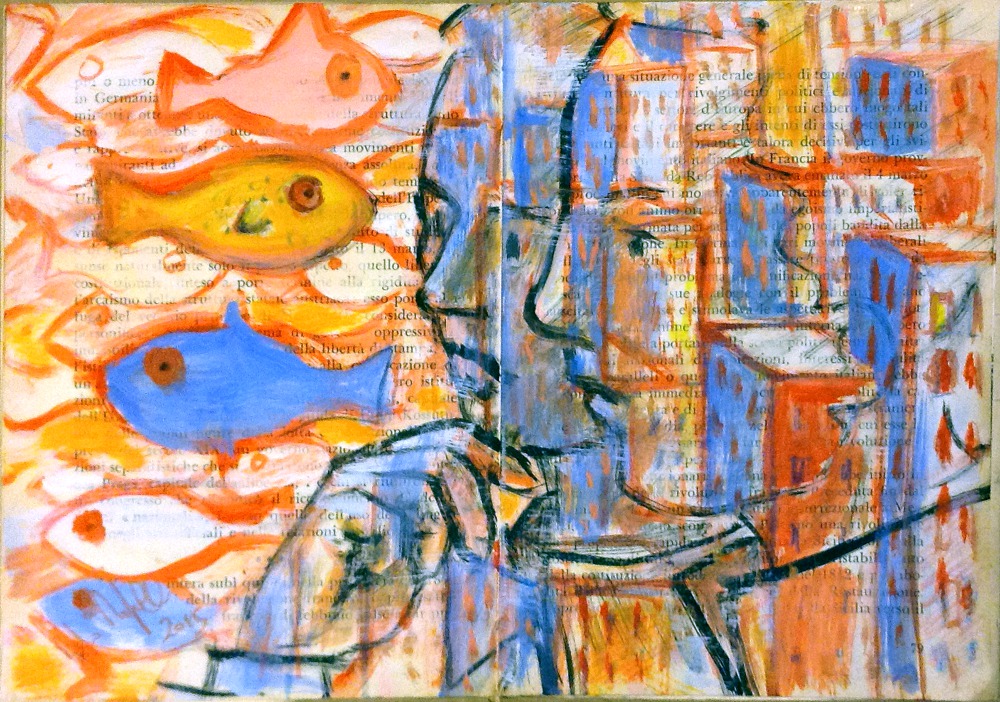 Another artwork I sold recently is this little collage: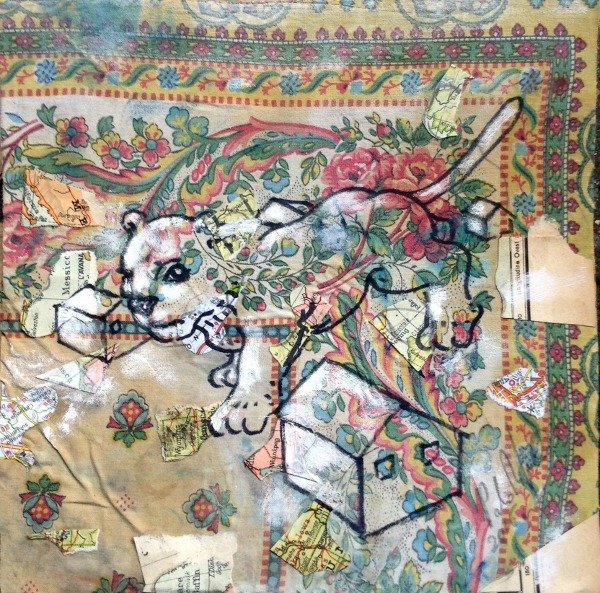 It's not easy to sell artworks, these days...