SAC - Steemarket Art Contest - still 2 days to join and win - Prizes increased!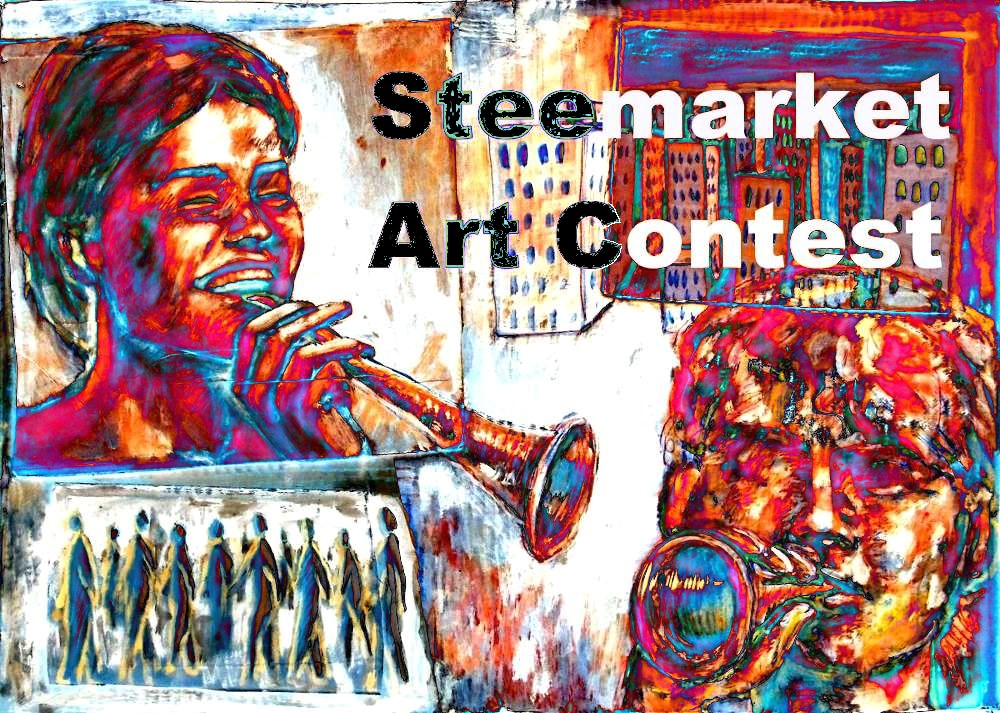 There is time till  July 30, Sunday, h 11pm GMT to join the 1st Steemarket Art Contest and win 15 25 SBD and be featured on Steemarket, the website to sell and buy art by SteemDollars
Next edition will start on July 31, Monday, and will be dedicated to Digital Art
Prizes for the 1st SAC art increased thx to people who upvoted the previous post announcing the contest: half of the rewards from that post will go to the winners.
11 artists have submitted already amazing artworks for the contest: the links are in the comments to this post
So, thx to  ninatokhtaman, stanhopeofficial, mamadini, bien, coloringiship, yoogyart, omwith, deemarshall, thetruthbomb,  fukako, rachelburger.
Contests like this are for creating a community of artists, more than for choosing a winner. Steemarket too is a showcase for Steemit artists: you can offer for sale your artvworks there, for free and with no commission. At this time the Steemverse - that's still handling the beta - needs to have active and collaborative users that create actual networks of interests and categories. Art is one of the biggest category for Steem activity as a social media, so, come on!, don't be lazy! ;)
 🌏  🌏  🌏  🌏  🌏  🌏  🌏  🌏  🌏  🌏  🌏  🌏  🌏  🌏  🌏  🌏 
 So, here it how it works:- All artists on Steemit can submit their artworks from today to July 30, Sunday, h 11pm GMT.- Each artist can submit 1 artwork for each of the 3 categories of the Contest- The categories are
Painting (not digital)
Sculpture
ITALY (Artworks somehow related to Italy or italian art)
To submit an artwork, each artist has to:
- make a post containing "SAC" (Steemarket Art Contest) in the title and#sac in the tag
- publish in the post a photograph of his submitted artwork/s (at least 1200px for the longest side)
- indicate category, title, size, date and technique of the submitted artworks.
- paste the link to his posts in the comments of this post.
Winners and Prizes: The winner of each category will be chosen by a jury of Steem artists. Winners will receive 8 Steems (or more, it depends on possible sponsors ;) ) and will be published in a promoted post.