Portrait of Castiel (Misha Collins) - FanArt
I did a new portrait - just finished. The subject is Castiel, the character from the tv series Supernatural portrayed by Misha Collins.
Who is Castiel? He is an angel, a soldier of God. But in Supernatural angels are... well, according with all the mythology in Supernatural, angels too are funny and weird beings. They are naive, mostly simple and often neurotic. Some of them are sissy, some are bad, some are real assholes. Castiel is a good one. He is serious in a very funny way. He can't understand some human things. Porn, for example. :D
The character is a regular since season 4th (Supernatural is going to its 13th season), and is really loved by the fans.
Here is my interpretation of Castiel.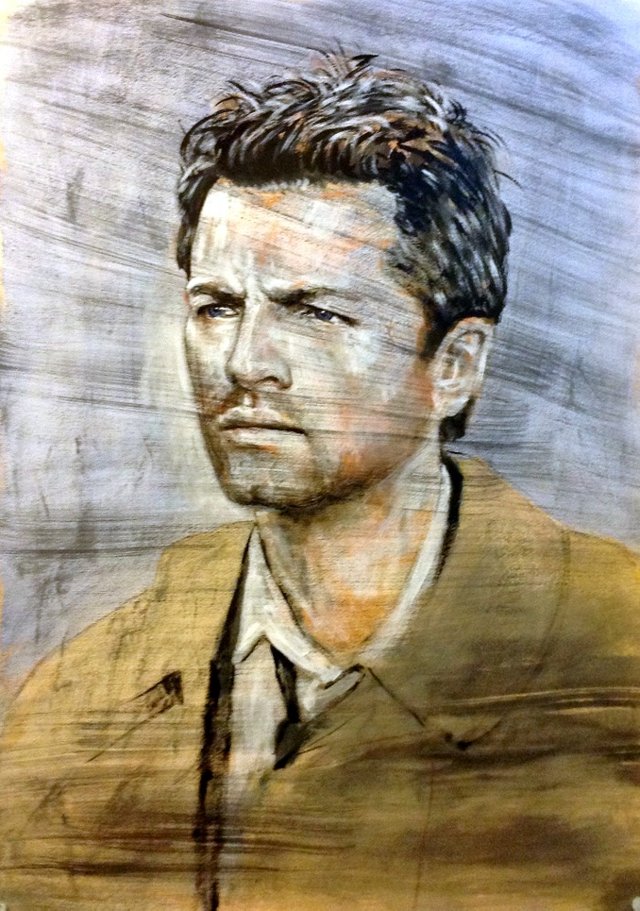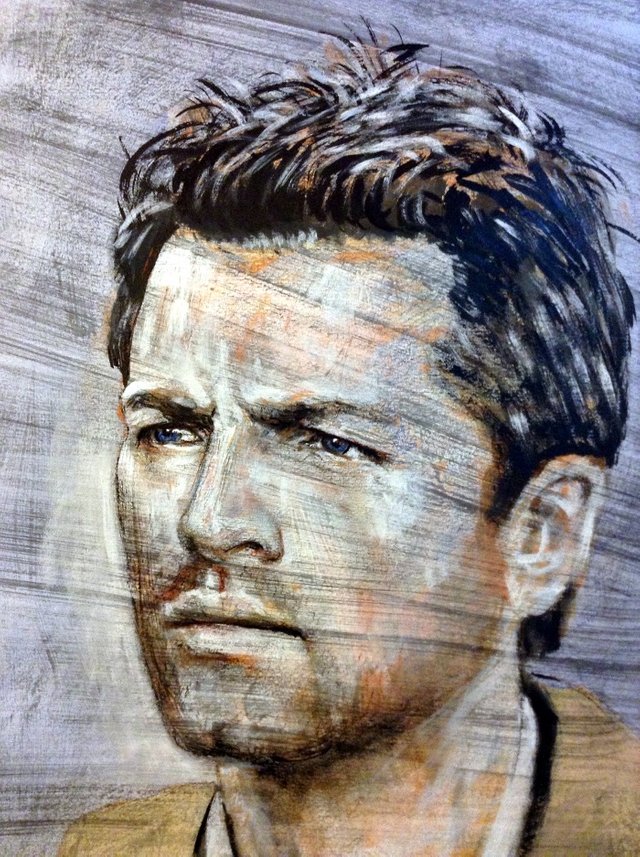 These are the steps of the work: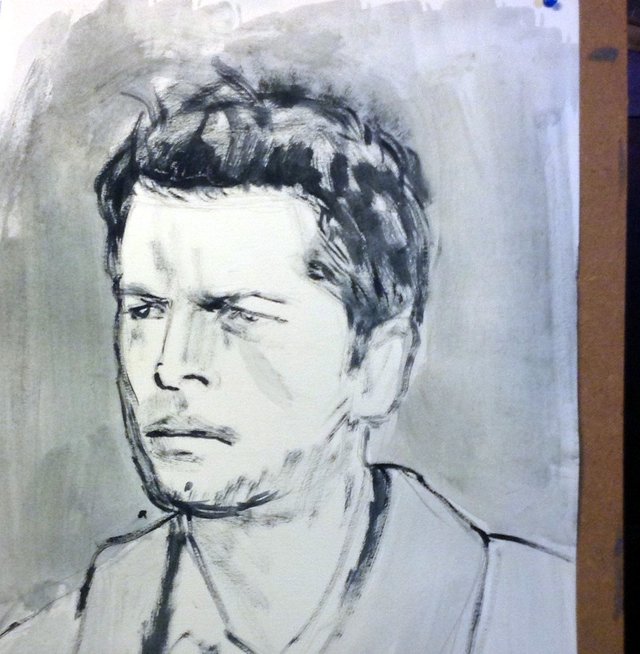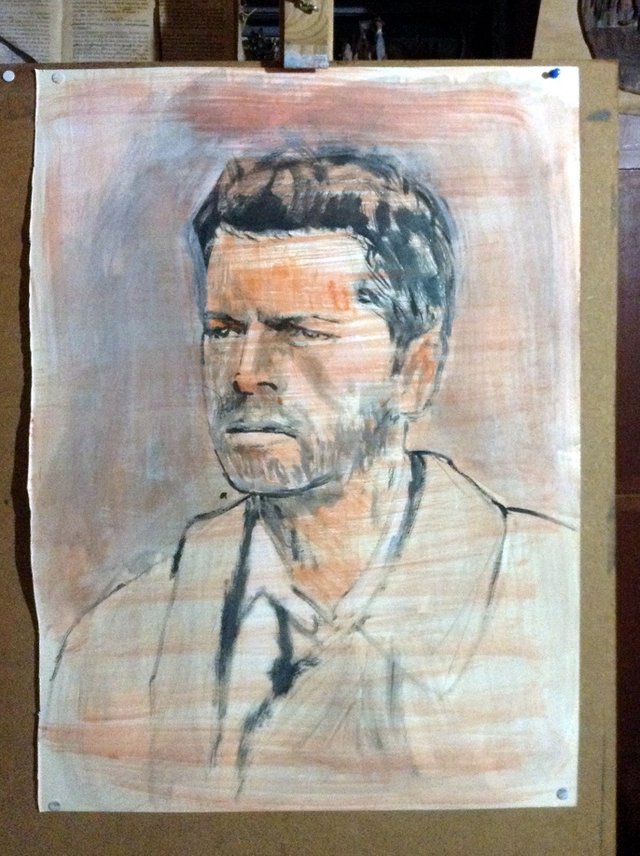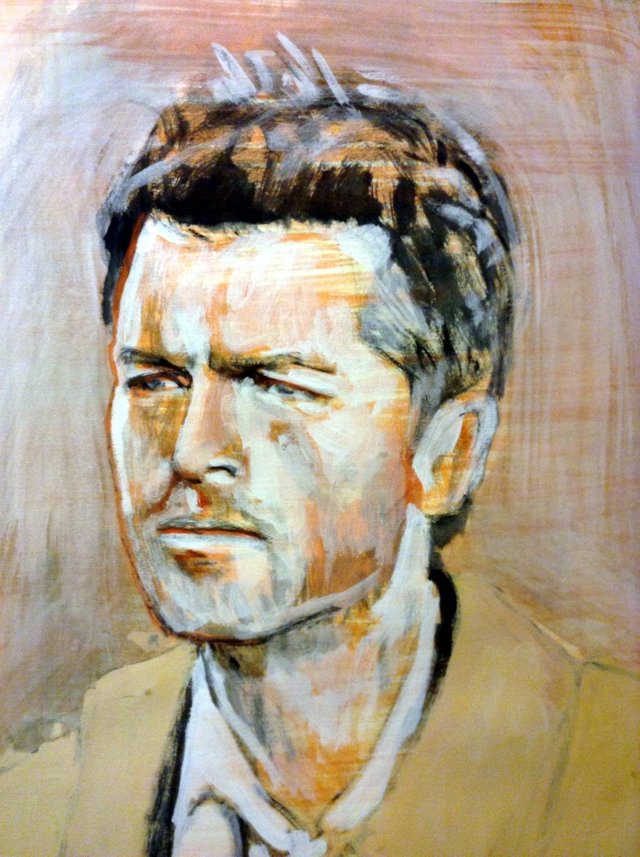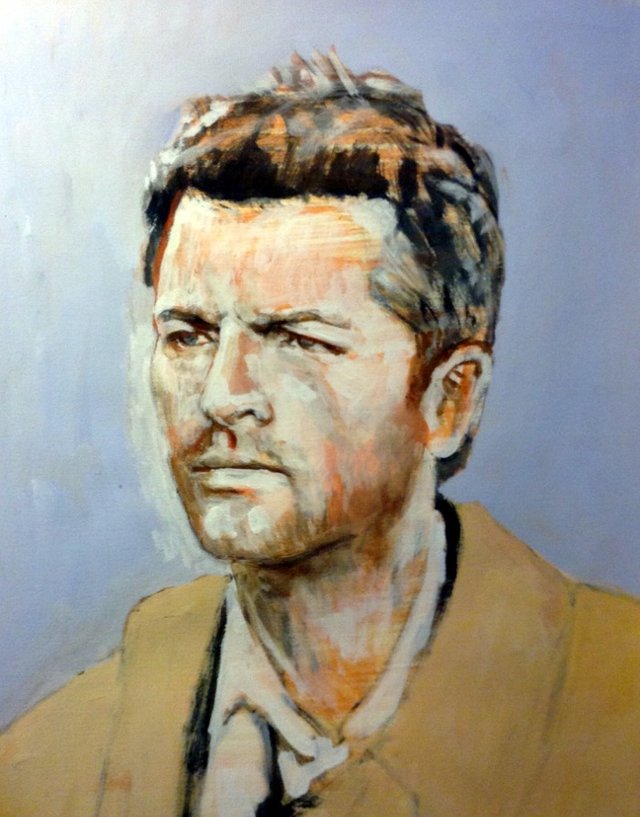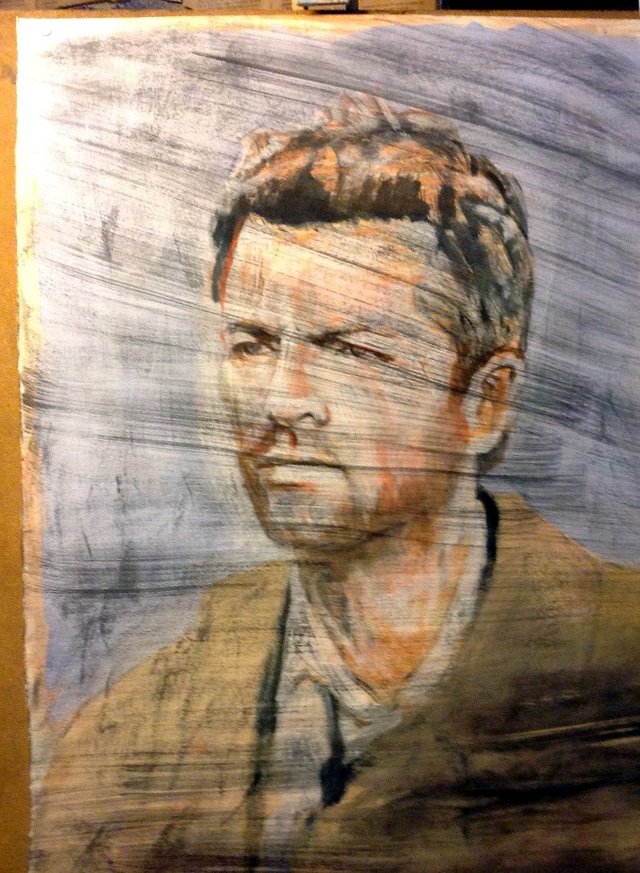 And a detail of the final result.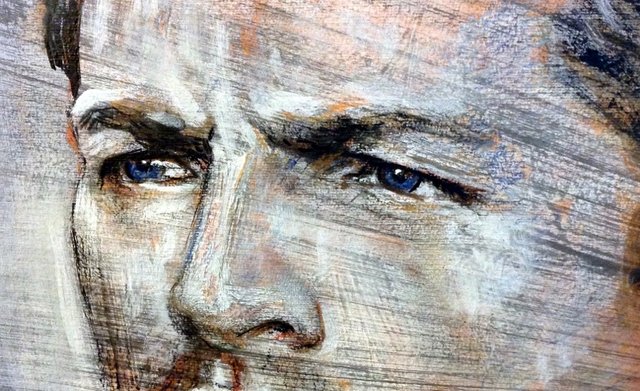 The painting is a gouache on paper, cm 50x70.
I think I'll list it for sale on Steemarket ;)