Whee! A good start in this September for my Art: 3 artworks sold in the last 7 days!
The last one is this book-sculpture - or Artist Book, we could say - I did around 4 years ago.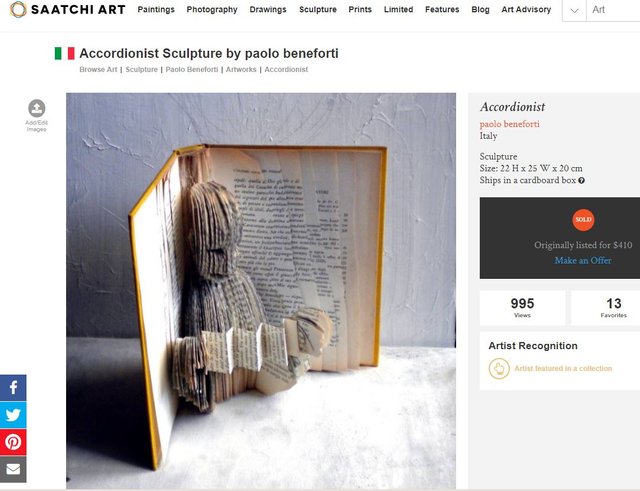 SaatchiArt has a particular process to be followed for sold artworks. They deliver the object themselves so the seller has to prepare the package (according to the packaging guidelines), get the documents for the Customs (not so easy for shipping art from Italy) and indicate a date for picking the package up. They are really the broker there.
I don't even know where my artwork is going! ^^