Hey Guys,
Today is day 2 of my 2nd attempt of my 10 Weeks Drawing Challenge... I wonder how long I can stick to it this time :D! Top is the original, the bottom one my study. Took me overall 2 3/4 hrs to complete!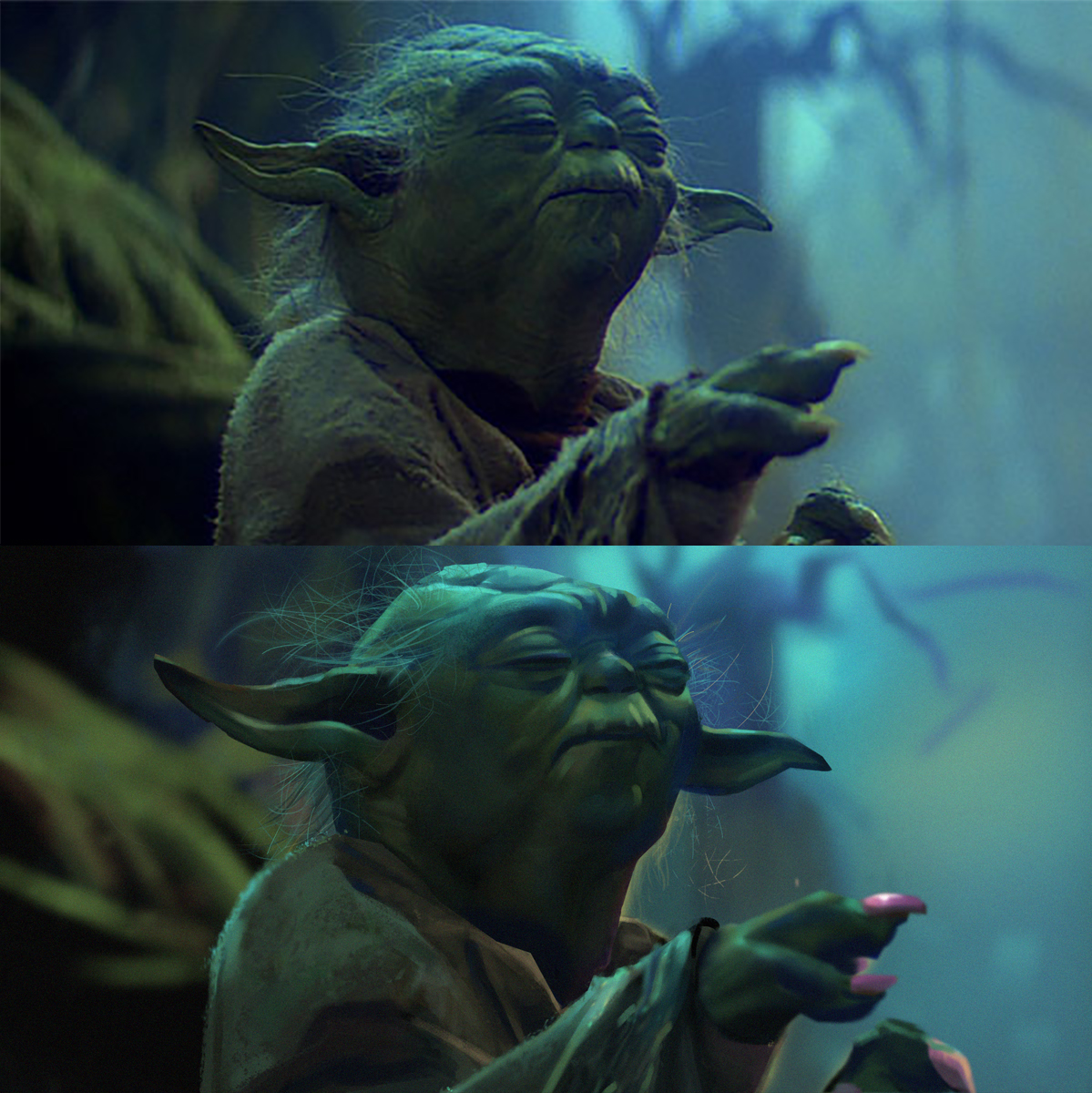 Last week I had a conversation with a friend who is an artist as well. We were talking about how dangerous perfectionism can be.
Don't get me wrong. I think perfectionism CAN be a good thing, if you are active and self confident and trust in yourself. But it can be very harmful as well.
It felt like an enlightment, since I have never considered myself a perfectionist. Rather the opposite. But I think it has many faces.
For insecure people like me, perfectionism really can destroy a lot. I really struggeld with getting things done, keep up the motivation or even start with something. It was "easier" and felt better to just dream of what I COULD be doing, instead of actually doing it. In the past this behaviour let myself be even less productive, more insecure and with less selfesteem as if I just would have gone through the "shitty stages" of failure, which, if you keep being consistent, will resolve in progress..
I hope I can remind myself of this feeling as lot as I can when I fall back into old patterns.
What are your strategies? Are you a perfectionist?